Dr. K's Crypto-Corner
by Dr. Chris Kacher
Riding the Revolutionary Rocket with Cryptotechnologies... Entirely Evolutionary™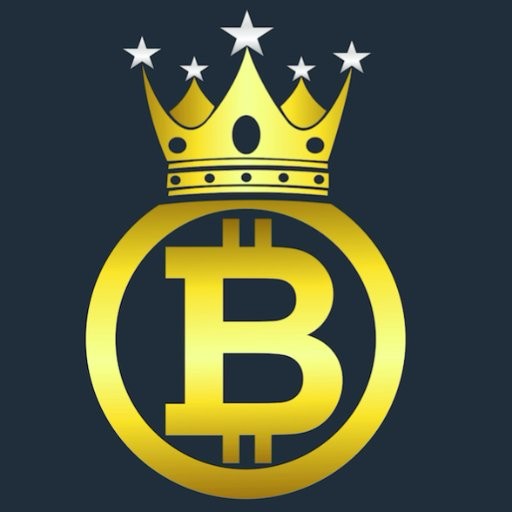 Bitcoin King, Ethereum Queen?
Ethereum is the most trusted platform that other decentralized applications (dApps) can build upon as it has first mover advantage in the world of dApps. That said, bitcoin remains king as its first mover advantage in the cryptospace has kept it well ahead of all 1600+ coins combined in terms of hashing power, number of users, and number of transactions. It therefore remains the more secure network.
But can bitcoin maintain its lead?
The lack of Turing complete smart-contracts capabilities has been an issue to Bitcoin´s growth. Rootstock.io (RSK) is the first open-source smart contract platform expressly for bitcoin. It exists as a blockchain with a two-way peg to bitcoin. It is Turing complete and backwards compatible with ethereum. This means existing dApps on ethereum can be moved onto bitcoin with ease. RSK could therefore widen bitcoin's lead as it
brings unprecedented utility to the bitcoin network.


The Rootstock project could take pole position in the dApp platform competition because they're focusing on the following principles from the ground-up:
- Bitcoin friendly thus utilizes bitcoin's lead in the most significant metrics
- Security
- Scalability
- Instant Payments
For example, RSK can scale to 100 transactions per second, the same level as Paypal, without sacrificing decentralization. Further, storage and bandwidth are not compromised. It achieves this by using probabilistic verification and fraud proofs, as well as blockchain sharding techniques.
As of April 2018, the MyWish platform which runs on the RSK network made it affordable for everyone who wants to create a smart contract based on bitcoin. Bitcoin smart contracts could cover almost every single aspect of life as cryptotechnology becomes part of the mainstream. That said, understand that RSK is a new technology. Though development and integration are so far looking good, expect setbacks.
Will Rootstock Compete with Bitcoin?
RSK will not compete with bitcoin as its coins are not minted nor pre-mined thus have no speculative value. RSK's blockchain is secured by bitcoin merge-mining. Bitcoins can be transferred to the RSK sidechain where they become "SmartBitcoins" (1BTC = 1SBTC). They can also be transferred back into bitcoins at any time. Thus, RSK's smart contract solution is a massive evolutionary jump for bitcoin as it enhances rather than competes with bitcoin.
Projections
1% of the world is using bitcoin, or about 75 million people. This is equivalent to 1996 with the internet. Bitcoin usage roughly doubles every year, so at that rate, we are 9 years away from half the world using bitcoin. Metcalfe's law which states the effect of a network is proportional to the square of the number of connected users of the system should continue to propel the surging value of bitcoin. That said, the price of bitcoin could retest lows hit last February and even correct further based on the network value to transactions ratio. This ratio showed bitcoin was overvalued from May-Sept 2014, much as it has started to show itself as overvalued as of May 2018. Thus, bitcoin may take until at least the end of the year to find its low before completing its basing pattern. Bitcoin's prior major correction started in Dec-2013, found its low in Jan-2015, then completed its basing pattern to new highs in Jan-2017. If history repeats or rhymes, this suggests the current correction which started Dec-2017 could find its low in Jan-2019, then complete its basing pattern to new highs in Jan-2021.

When bitcoin completes a substantial base, it typically has at least a 10-fold gain, sometimes in as little as several weeks as it did twice in 2013. If it instead takes several months to achieve a 10-fold gain as it did in 2017, this would put the price of bitcoin at $20,000 x 10 = $200,000 by late 2021. It would then only require a 5-fold move to $1,000,000.
But history may not repeat or even rhyme as numerous bitcoin tailwinds are afoot. All cryptocoins are currently valued at about half a percent of the world's money supply M2, with bitcoin about 40% of this value. But given its exponential progress, bitcoin should exceed the US M1 money supply by 2022. In other words,
it will overtake the world's reserve currency by 2022.
This coincidences nicely with my projection of bitcoin at $1,000,000 by 2022, based on bitcoin's historic price appreciation together with major fundamental tailwinds:
1) Three billion of the world's unbanked and underbanked are coming online in the next few years via platforms such as Bitpesa.
2) Bitcoin's superior network effect gives it a superior store of value, even to that of gold:
https://www.virtueofselfishinvesting.com/reports/view/market-lab-report-bitcoin-vs-gold
3) Bitcoin's maximum mint of 21 million coins makes it deflationary.
4) Rootstock (RSK) is enabling smart contracts on the bitcoin platform making it competitive to ethereum, but bitcoin also brings along its superior network effect and hashing power, thus should maintain its lead as the more secure network.
5) Bridgewater's Ray Dalio, bond king Bill Gross, legendary investor Jim Rogers, and even former Fed Chair Alan Greenspan are all saying quantitative easing will not end well with a material devaluation of fiat likely.
6) Decentralization of the financial sector.
7) Tim Draper and Twitter CEO Jack Dorsey both saying cryptocurrencies will overtake fiat in 5 to 10 years.
8) Numerous professional institutions setting up bitcoin trading platforms such as the world's largest future exchange CME, Goldman Sachs, etc.
$1,000,000 Bitcoin by 2022 ?
My estimate of $1,000,000 by 2022 for one bitcoin remains firmly in place. This would give bitcoin a market value of roughly $18 trillion. The cryptospace would be valued at $36 trillion if bitcoin had 50% dominance. Of course, if platform build-out via RSK works faster than expected, the bitcoin protocol may be the only protocol that remains, much as TCP/IP became the internet backbone while competing technologies fell away. In such a case, one bitcoin would probably be worth $2,000,000 as its protocol dominates.
Separation of Money and State
Unsurprisingly, global debt still would tower over the value of the cryptospace as it currently stands at $233 trillion, and continues to grow. Indeed, bitcoin should nicely accomplish the separation of money and state much as we have had separation of church and state. This will help put an end to central bank money printing which remains the biggest legalized Ponzi scheme ever. Meanwhile, as the renowned Naval Ravikant has said,
"Bitcoin is freeing humanity from corrupt governments, all the while disguised as a Ponzi scheme."
In the meantime, how do governments unwind the QE-generated debt without undoing the QE-bull market which began in 2009? According to Bridgewater's founder Ray Dalio, a major devaluation of fiat currencies is coming within the next few years as quantitative easing has failed to jump start the global economy even after nearly a decade of money printing. The cryptospace is likely to be the primary beneficiary of such a devaluation. Centralized systems which include centralized governments and corporations will pay the ultimate price since decentralized, open source, trustless, p2p, censorship resistant, private, secure protocols will always win over centralized, closed source, third party, insecure platforms.
Onerous Regulation
In an ideal world, governments would put moratoriums around crypto regulation to give it a chance to blossom. It's no coincidence that crippling regulation came out of New York where Wall Street resides. New York's onerous Bit License regulation was pushed by Wall Street lobbyists who are the most powerful lobbyists in the world. Consequently, the most innovative companies left New York. It's shortsighted for New York to think that just because they are the world's capital for "Finance 1.0", they will try to control "Finance 2.0" which is blockchain. Singularly, any government that overregulates will find innovation heading for the exits. New York does not get to dictate the state of financial innovation for the entire planet. If anything, should New York continue to press on with its overregulation, Wall Street may end up like Detroit, hollowed out as the industry moves on. Regardless, Naval Ravikant's prediction that 90% of Wall Street jobs will be extinct in the next several years seems plausible.
(͡:B ͜ʖ ͡:B)