Bitcoin correlates with various instruments that trade on the US stock exchange such as Bitcoin miners (MARA, CLSK, HUT, RIOT, etc) and ETNs (GBTC, ETHE, BITO, BTF, etc). Liquidation levels of resistance stand at 29600 and just above 30000 while levels of support are shown at 27500 and around 26500.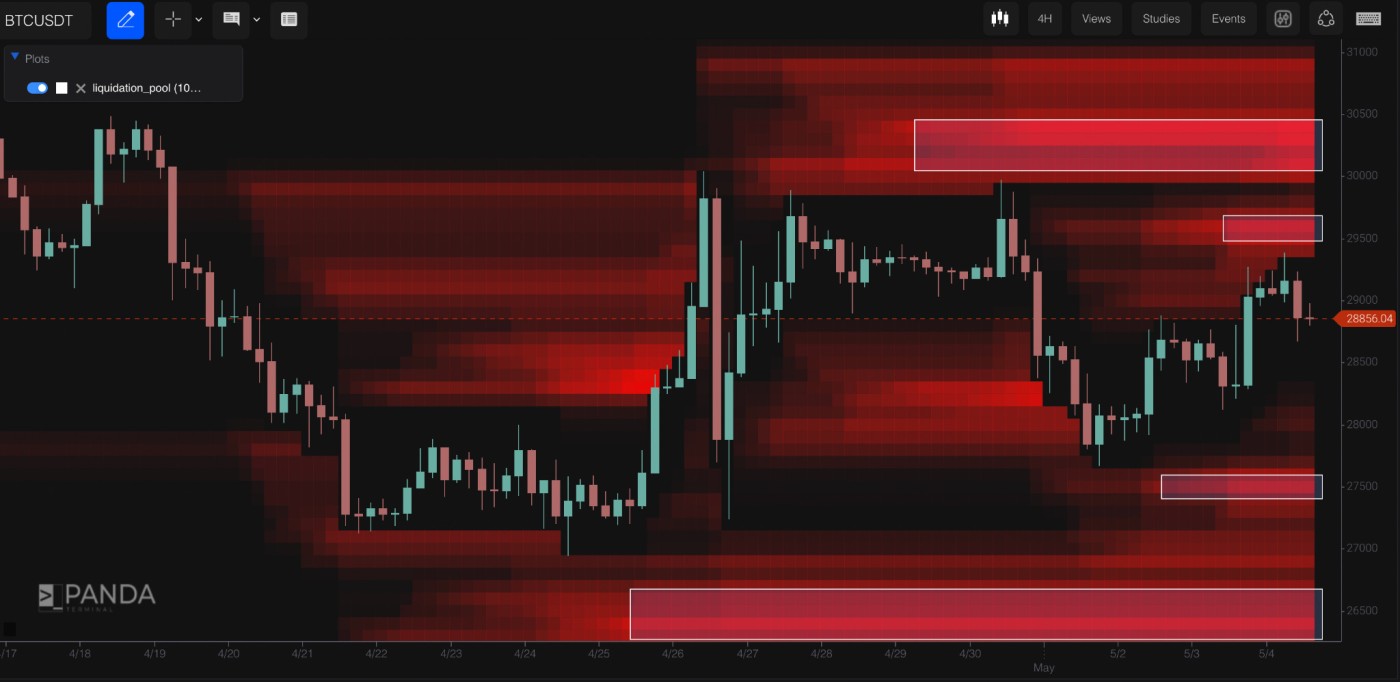 Market direction in both stocks and Bitcoin has been indecisive. Many cross currents abound between a hawkish fed, today's strong jobs report which will prevent the Fed from lowering rates anytime soon, elevated inflation as discussed in prior reports, less liquidity from the Fed, and strong earnings especially out of tech stocks which pushes stocks and therefore the S&P 500 and NASDAQ Composite higher as they are heavily weighted in tech stocks. After the one-off burst of QE from the Fed to backstop depositors after the collapse of Silicon Valley Bank on March 13, liquidity from the Fed has been trailing lower. Stocks and Bitcoin correlate with Fed liquidity as shown in prior reports.
In consequence, major stock market averages and Bitcoin have been more or less trading sideways since the bottom half of March though on an individual stock basis, there have been opportunities on both the long and short side as reflected by the reports we have been sending out to members.