Bitcoin had a flash crash due to the brief Xinjiang power blackout in China which is home to a sizeable number of bitcoin miners. This was the first time such an outage occurred. Since bitcoin price and hash rate has always been correlated, cryptocurrencies had a flash crash lasting just a few minutes before bouncing hard. Mainstream media piled on the FUD bandwagon trying to come up with reasons why bitcoin crashed citing regulatory overhang, bubbles, and other reasons. This caused bitcoin to roll back over as more people sold into the bounce.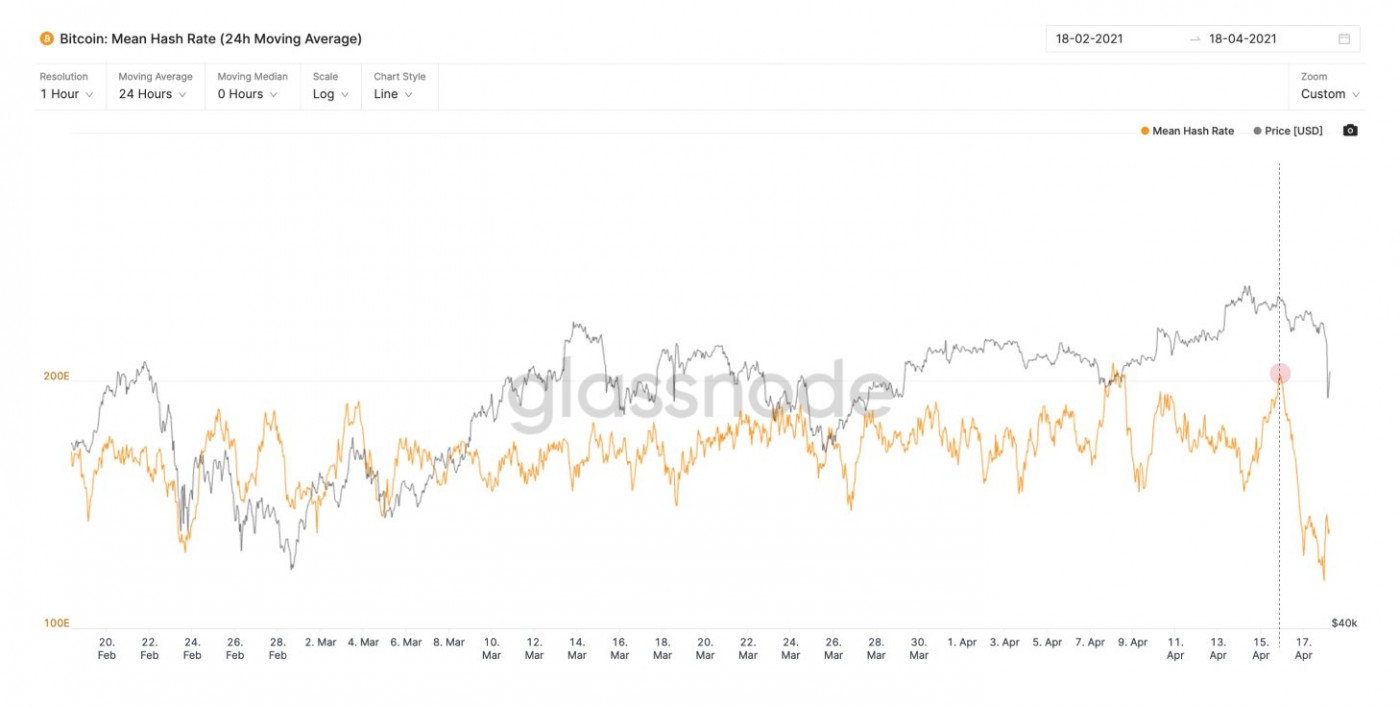 Bitcoin's hash rate collapsed once before since bitcoin went online in 2009. The year was 2017 due to bitcoin's wars with bitcoin cash (BCH).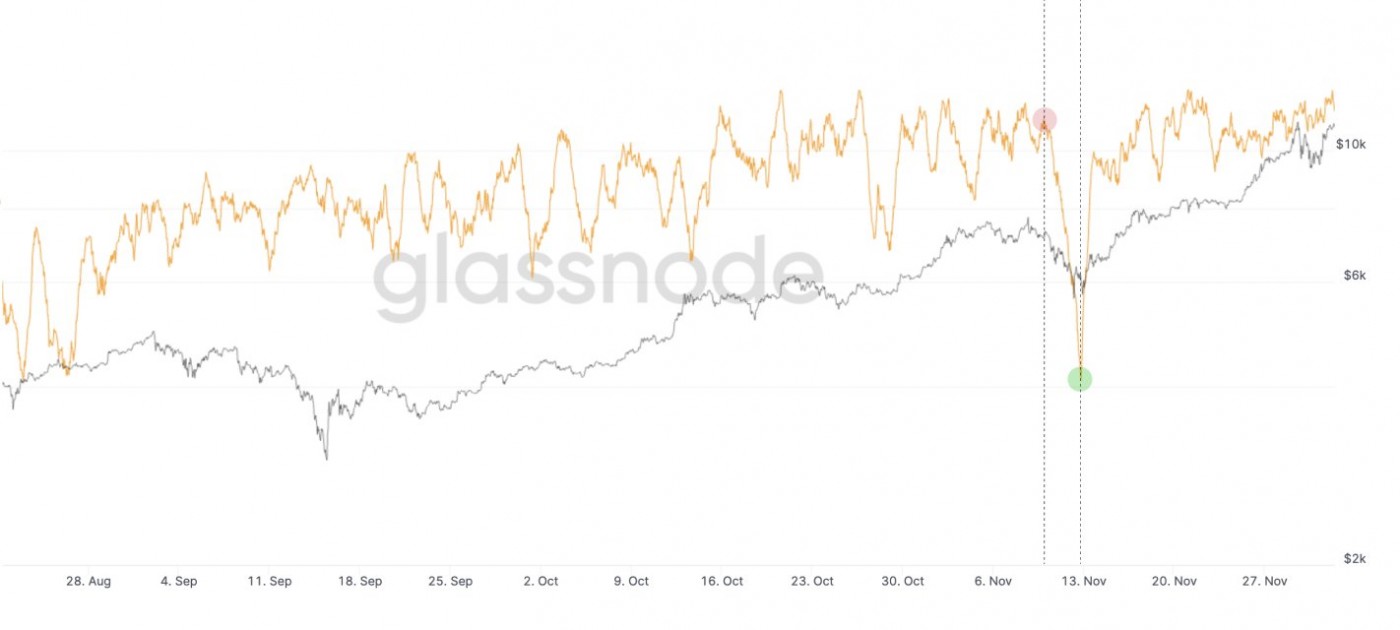 Both instances were buying opportunities for bitcoin.
Other metrics are showing this as a price low for bitcoin. Futures funding rates have mostly gone negative, a system reset if you will as a strong buy signal for cryptocurrencies. Another metric, SOPR (spent output profit ratio), has an excellent track record in calling minor lows for bitcoin.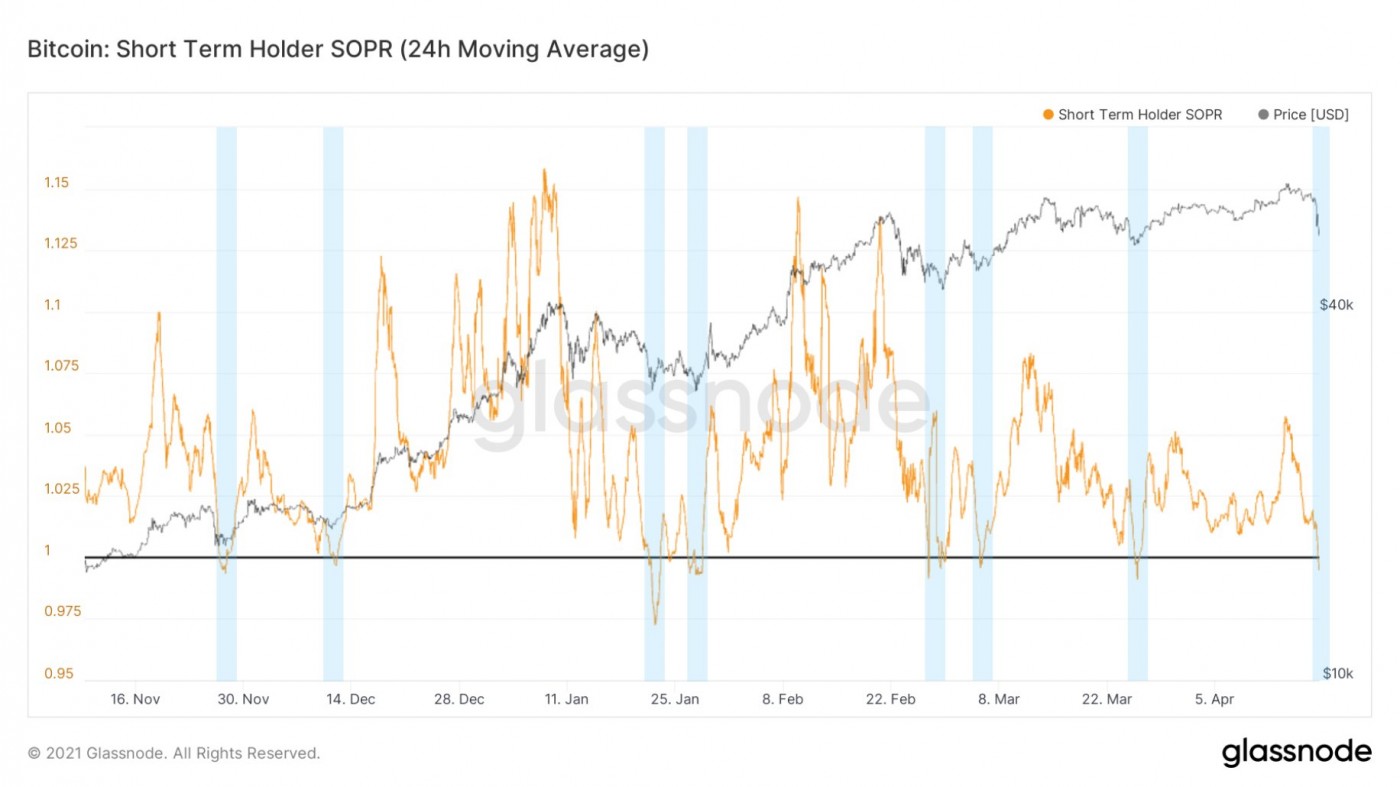 Don't be surprised in bitcoin retests lows as the news has not yet uncovered the real reason behind the flash crash, at least from doing a google search on 'bitcoin price' and skimming the various articles that have been published over the last several hours which are steeped in FUD (fear, uncertainty, doubt) on scrambling for reasons behind the price drop.