The following is a chart of the price of bitcoin from 2011 to present. You will notice how whenever it has had a strong run, it corrects at least -30%.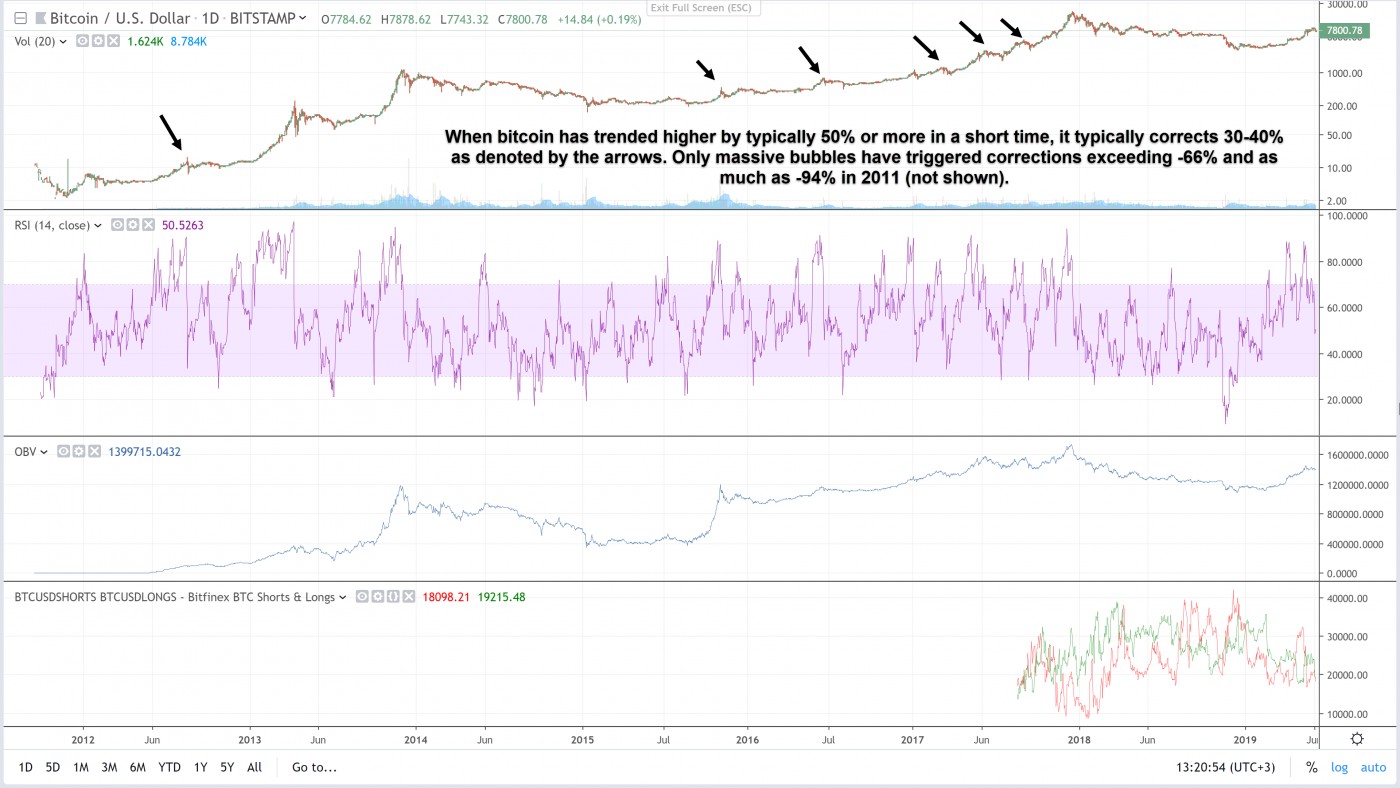 The chart below suggests the bitcoin ETN GBTC will have to lose roughly half of its value, or roughly trade down to around 6.25, before rising again as it has corrected this much every time bitcoin has corrected by roughly 1/3.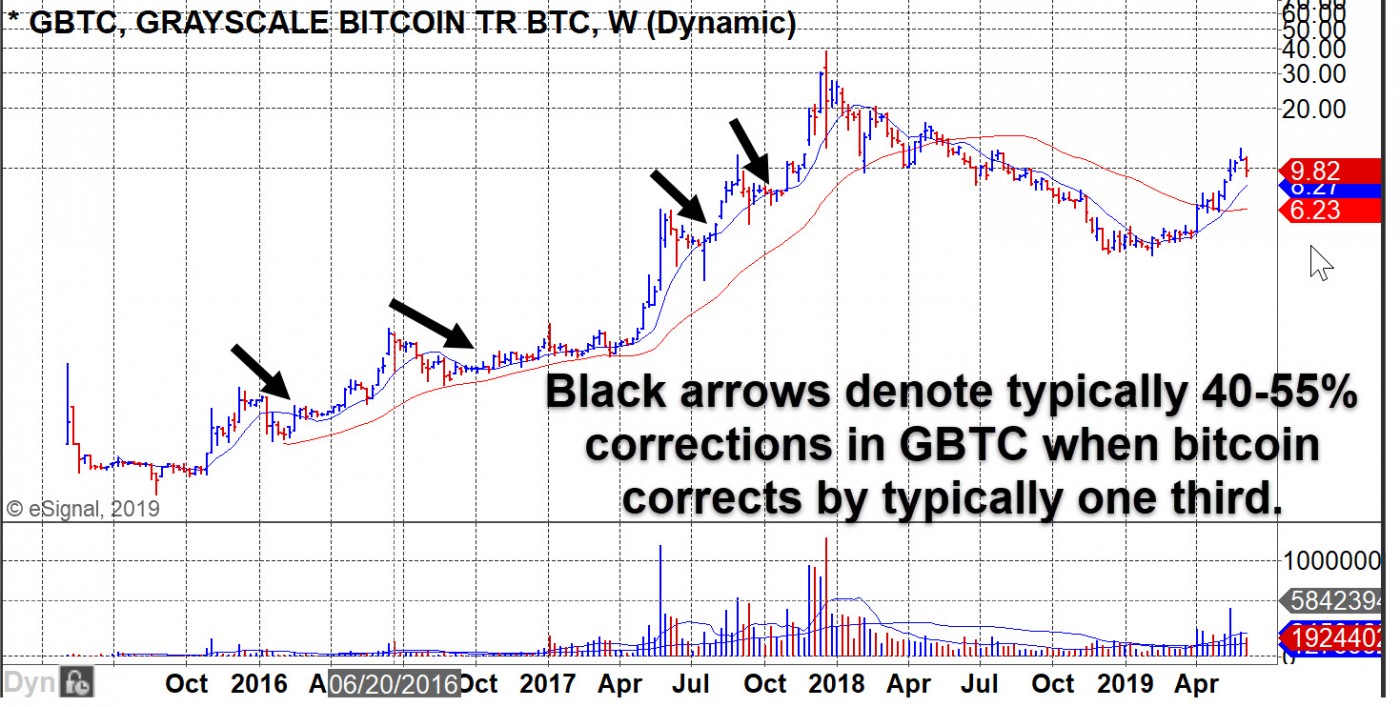 Of course keep in mind that change is the only constant when it comes to markets so don't assume history will always repeat.
This is the most extended bitcoin has been in terms of price at such an early stage of a new bull market. The bitcoin whales have most likely been the culprit behind this latest price boom as they run in the shorts forcing short covering then sell at a profit. Now that the upward parabolic trajectory has been broken, bitcoin is liable to retrace further. History suggests roughly by one-third from peak prices, or roughly $6000.