MDM has switched to a SELL signal.
Both the NASDAQ Composite and S&P 500 have dead cat bounced back up towards their respective 50-dmas. AI-meme stocks were getting oversold so this bounce makes sense.
Markets are fighting a backdrop of diminishing global liquidity, long bond yields that are sufficiently high to compete with stocks, and deflated AI expectations due to companies overpromising.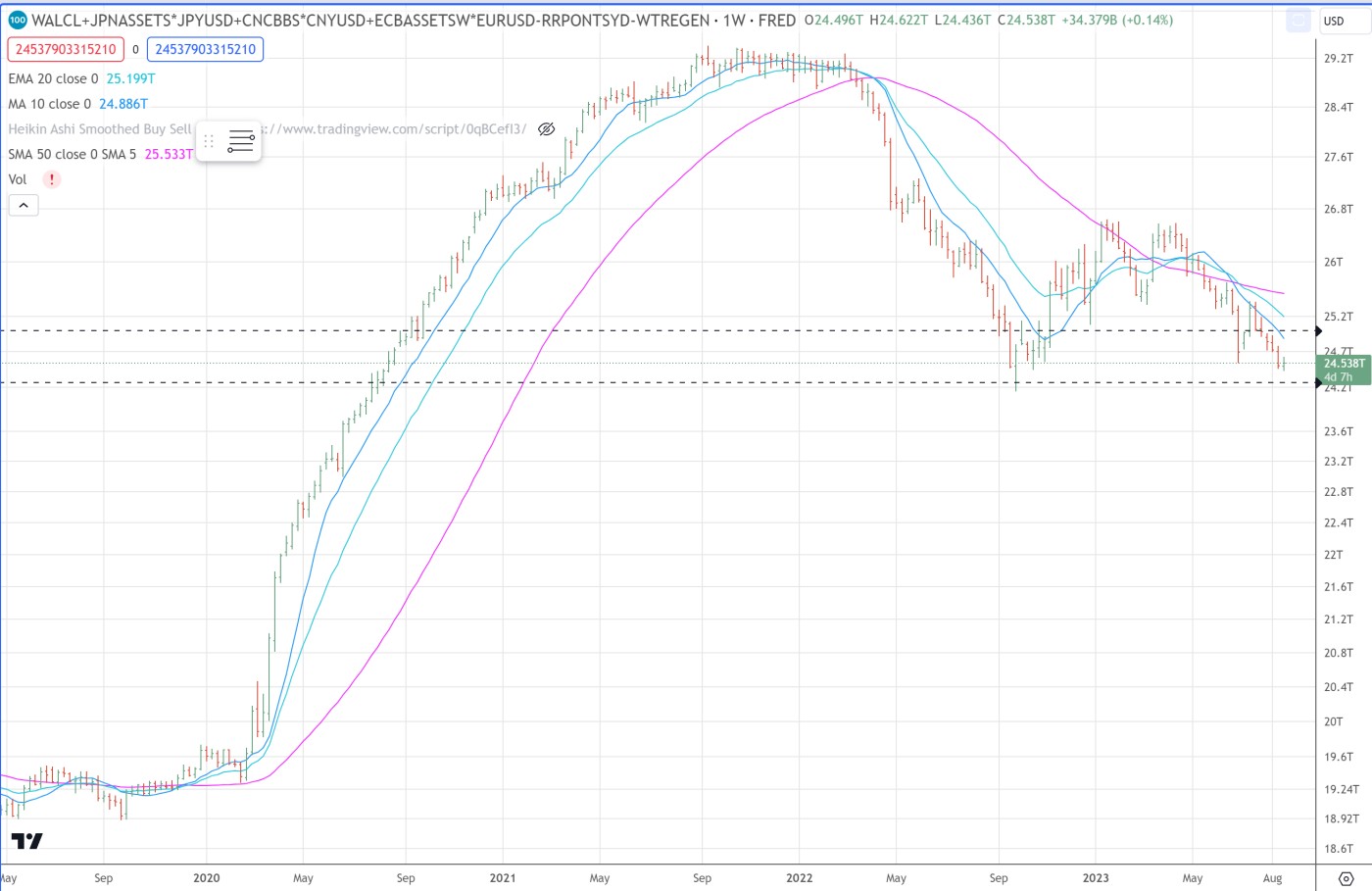 On bond yields, the real yield is the yield on US treasuries minus inflation. The Fed is nearing the end of its hiking cycle but where inflation heads is less certain. If inflation continues to fall, the Fed is still likely to keep rates at current levels for a prolonged period as their 2% mandate is still a ways off. In such a case, the real yield would rise which is bearish for stocks. Powell speaks on Friday so expect him to maintain the 'higher for longer' stance held since late 2021.
List of Potential ETFs for investors:
1-times inverse
PSQ - NASDAQ 100 1x bear.
2-times inverse
QID - NASDAQ 100 2x bear.
3-times inverse
SQQQ - NASDAQ 100 3x bear.
TECS - S&P Techology Select Sector 3x bear.
NOTE: This is a suggested list. Investors may wish to become acquainted with the full range of available ETFs, and should make an effort to understand how these ETFs are created and what their components are, as well as being aware of the downside risks involved, especially with leveraged ETFs. Certain ETFs may be more appropriate depending on one's risk tolerance levels. Typing in keyword 'ETF' into the FAQ keyword search bar or going here https://www.virtueofselfishinvesting.com/faqs/search?p=1&q=etf and visiting this site https://etfdb.com/ can be instructive.