Summary
How you should position your portfolio depending on how your stocks behave.
How hope, fear, and greed all play a role in forcing you to sell prematurely or holding too long.
Remain fluid and nimble. Don't get wedded to the bullish or bearish side but the right side.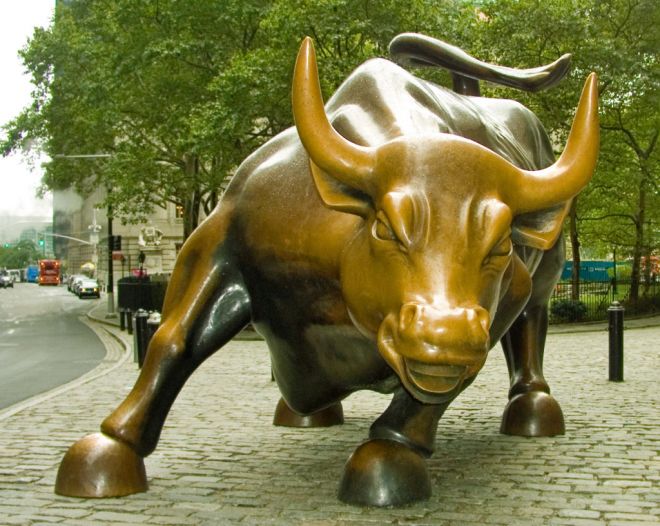 The market selloff on March 21, 2017 was the worst day in 110 days where the indexes saw a 1% or greater decline. The Trump rally than started on November 7, the day after S&P futures went lock limit down, had trended higher unfettered until March 21.
Is this the start of something worse or will the markets quickly find a shallow floor then move higher once again as they have done many times in this age of quantitative easing, or QE.
The answer is to, first and foremost, remain fluid and nimble. Don't get wedded to the bullish or bearish side but the right side.
And while QE has stopped in the US, it remains robust with the European Central Bank and Bank of Japan both pushing their QE agendas such that the capital finds its way into the tallest standing midget which is the US market.
Thus US markets tend to find shallow floors rather quickly. Market corrections much beyond 5% have been a rare event.
Meanwhile, the market moves up in baby stepping fashion and leading stocks rarely perform as they did in the 1990s. Last year's NVDA was a rare stock indeed, though we did recommend it to our members twice when it was trading in the 30s.
Hope, Fear, and Greed All Play a Role Whenever There is a Tipping Point
HOPE
Investors that hold a portfolio of stocks may see their stocks drop below what they paid. Instead of selling at logical sell points, they "hope" their stocks and the market will recover. While this may be the case, risk management is the most important lesson when it comes to investing. Thus we always guide members to setting sell stops on any stock they own. Every investor should always know their exit point.
The classic and all-too-common case occurs when an investor's stocks fall further which further activates the "hope" centers in their brain. We have all heard of the investor who bought a stock at say 80 only to see it fall to 40, and still be holding onto it, "hoping" it will recover. Of course, that is what creates the handle in cup-with-handle patterns. The stock has finally returned to old highs, so investors who bought months back who see the stock returning to their original buy price end up selling, feeling relieved.
The right sell is usually the first sell and is thus the easiest sell. It gets psychologically increasingly more difficult to sell a stock the further it falls. So if any of your stocks hit sell stops in the March 21 selloff, you should obey them.
FEAR
Investors that hold a portfolio of stocks end up selling prematurely if they are overtaken by emotions of fear. In yesterday's selloff, if your stocks did not hit your sell stops, you should still be holding them.
A day after the big selloff of March 21, some of these stocks such as JD undercut its prior 29.96 low and met up with its 10-week moving average then bounced. If you had sold, you can always buy it back. Same with the stock CC.
Fear pushes investors into cash, or to the short side prematurely.
GREED
Greed keeps an investor in the stock too long, even after it has began its decent off its highs or had a climax top that could either be sold into or sold shortly after if one prefer to sell on weakness, rather than on strength.
NVDA had a high volume outside reversal on December 28, 2016. In fact, it was its highest one-day volume in the stock's trading history. We alerted members to sell in prior reports as a general rule in addition to this report: https://www.virtueofselfishinvesting.com/reports/view/market-lab-report-after-the-open-12-29-16
Let Your Stocks Tell You What To Do
We keep at Focus List on Virtue of Selfish Investing which acts as a market barometer of sorts. As more names come onto the list, it's a clue that market internals are improving. As more names come off the list, market internals are often deteriorating. Each investor should do the same. Some members follow ours while keeping a list of their own.
To read through our Focus List Reports in our report archives, just type in "Focus List" into our keyword search bar (https://www.virtueofselfishinvesting.com/reports/search?p=1&q=focus%20list&sort=date) and look for all reports with "Focus List" in the title. You'll get a good idea of what we look for when buying and selling stocks.
In terms of managing your portfolio, if your stock hits its sell stop, sell and ask questions later. Meanwhile, if a number of stocks become buyable, position size each one appropriately, in line with your personal risk tolerance levels, or "pain" points.
Your portfolio will then benefit from stronger markets while protecting itself from weak, correcting, or downtrending markets. Risk management is key.