The Bitcoin mining industry is currently experiencing significant consolidation during this bear market. The company US Bitcoin will acquire approximately $500 million worth of crypto assets, along with around 12EH/s worth of state-of-the-art Bitcoin ASICs. This greatly benefits Bitcoin miner HUT since it will be merging with US Bitcoin. Once completed, HUT will emerge as the largest publicly traded Bitcoin mining company worldwide. The new HUT will operate a substantial hashrate of approximately 34.2 EH/s, or roughly 9% of the global network hashrate. This exceeds Bitcoin MARA's 14 EH/s. This consolidation will mark a significant milestone in the industry.
In consequence, HUT is mildly outperforming the other miners such as MARA, CLSK, and RIOT. Still, with little direction and low volumes being traded in Bitcoin, the miners also remain relatively directionless since the price of Bitcoin miners correlates heavily with the direction of Bitcoin itself.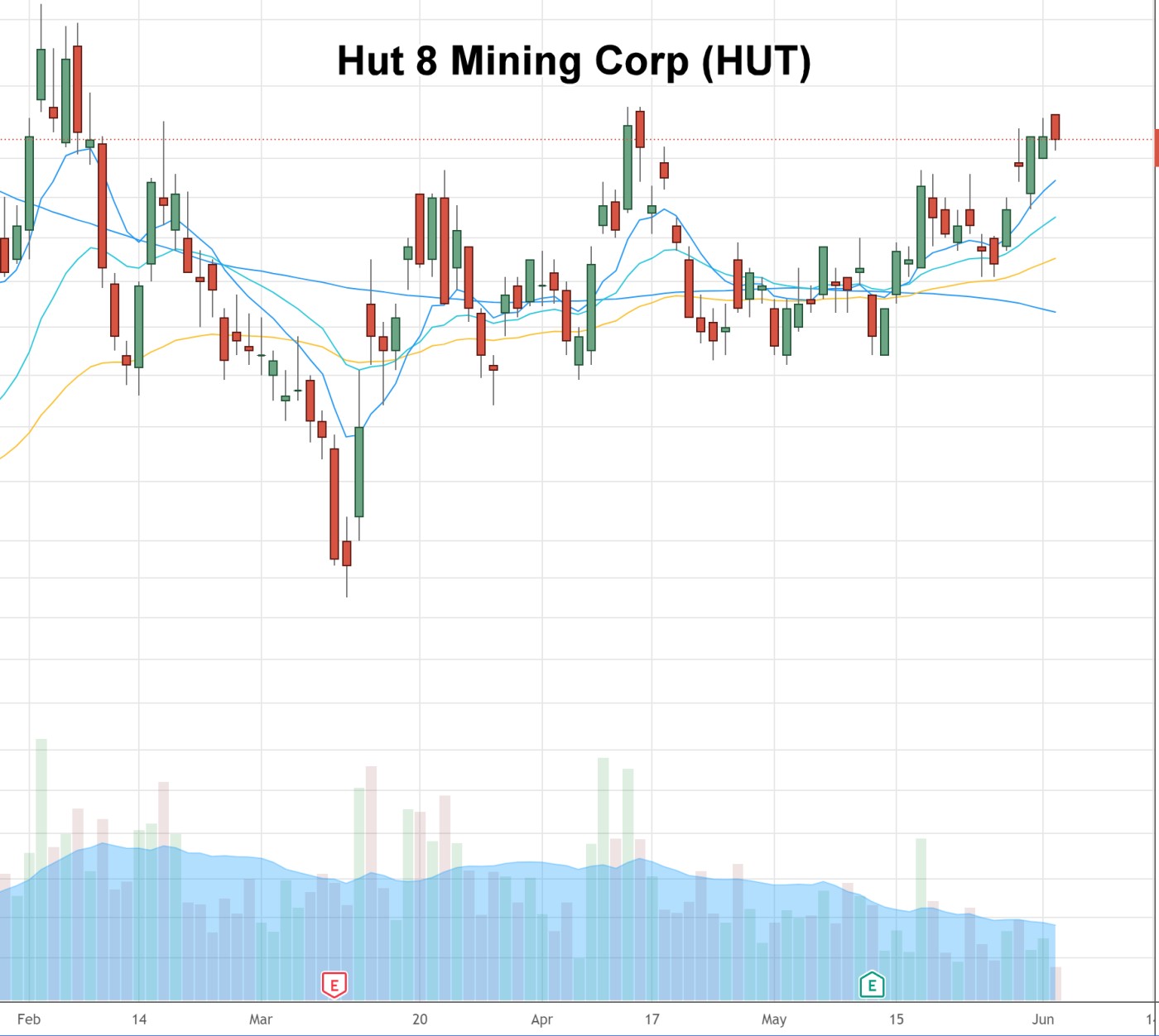 Liquidity which correlates with market direction in Bitcoin will be watched closely since as of Wednesday night, a debt ceiling deal passed through both the House and Senate. Two of the highlights of this deal:
The debt ceiling is suspended until 2025, allowing the Treasury to issue an unlimited amount of debt to refill their general account.

There are no tax increases which blocks the proposed 30% tax on energy used for Bitcoin mining.
With TGA likely to materially rise in the coming days, liquidity will fall though a major liquidity crunch in the banking system is unlikely as the Fed will just print if needed.