Market Lab Report / Dr. K's Crypto-Corner
by Dr. Chris Kacher & James Todaro, MD

Nation-state command-and-control will transform into a self-organized digital society: Viva la Evolution.™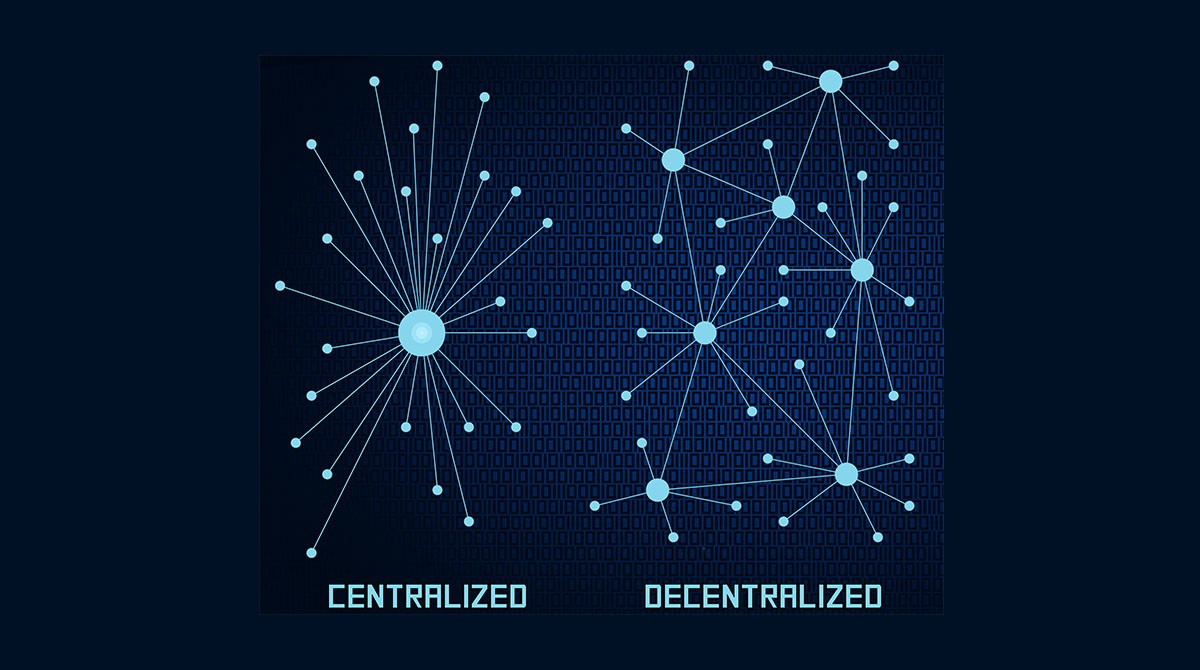 Bitcoin Bits
When people say bitcoin has no value but fiat does because it is backed by the "full faith and credit of the government", I say faith is a pretty weak leg to stand on given the history of fiat. As for creditworthiness, it has never been worse given that the world sits at record low interest rates and record high debt.
#Bitcoin

meanwhile, is faith in the creditworthiness of human ingenuity.
Billionaire hedge fund manager Ray Dalio of Bridgewater recently said he believes bitcoin to be a "gold-like alternative asset" thus has "the potential to disrupt the existing monetary system." Elon Musk around the same time added #bitcoin to his Twitter profile causing a rally in bitcoin and ethereum. Meanwhile,
Visa reaffirmed its commitment to crypto payments & fiat on-ramps. It will help banks roll out bitcoin and crypto buying and trading services with a new Visa crypto software pilot program, set to launch later this year. This should greatly facilitate further indoctrination and usage of bitcoin and other cryptocurrencies. Meanwhile, both PayPal and Visa ditched Facebook's 'cryptocurrency'.
Ernst & Young - Intellectual Property and Payments
On adoption, other institutions are also starting to jump into the fray. Big four auditor Ernst & Young says the best thing to do to drive adoption is to put the tech into the public domain so anyone can contribute but no one owns the tech. Others can then use it as they wish. Currently, open source licenses are often not open source. But in the case of putting the tech into the public domain, you dont need lawyers because there's no license agreement. This will spur the frictionless adoption of the technology.
Microsoft is building its new digital ID system on the Bitcoin blockchain. EY is saying they are building on the Ethereum public chain because they realize value comes from the network effects gained from having an open public infrastructure. Earlier on, some rightly said it's not private nor scalable, but the thing about nascent technologies is they often find a way to deal with roadblocks, so the issues of privacy and scalability have been solved. In consequence, EY has built a public enterprise that is open sourced to everyone while being scalable and private. It puts the trolls to bed. Meanwhile, its software continues to evolve at breakneck speeds that lends itself to open source.
From Private to Public Blockchains to Digital Societies
Back in the day, it was said about the cloud that everyone was going to have a server in their closet because that is what they could control. But to do so would have been far more inefficient and costly. As economics often rules the day, there was a massive paradigm shift so closet servers never happened. The equivalent is happening today. Companies are moving from private to public blockchains. A public, open platform is more robust because it is tested millions of times while letting the community build the strongest ecosystem possible. This opens the floodgates for public blockchain transactions where part of the enterprise can be made private.
In time, what can be currently referred to as "nation-state command-and-control" will transform into a self-organizing digital society driving blockchain valuations. Indeed, digital societies independent of traditional governments are already building and in time, will be ready for mass adoption.
Decentralized vs. Centralized
Bitcoin has had several bubbles since 2010 only to return with greater force and vigor and a more secure network as dictated by its hash rate. Meanwhile, all famous bubbles of centuries past such as the South Sea Bubble and tulip craze never returned once their bubble blew apart.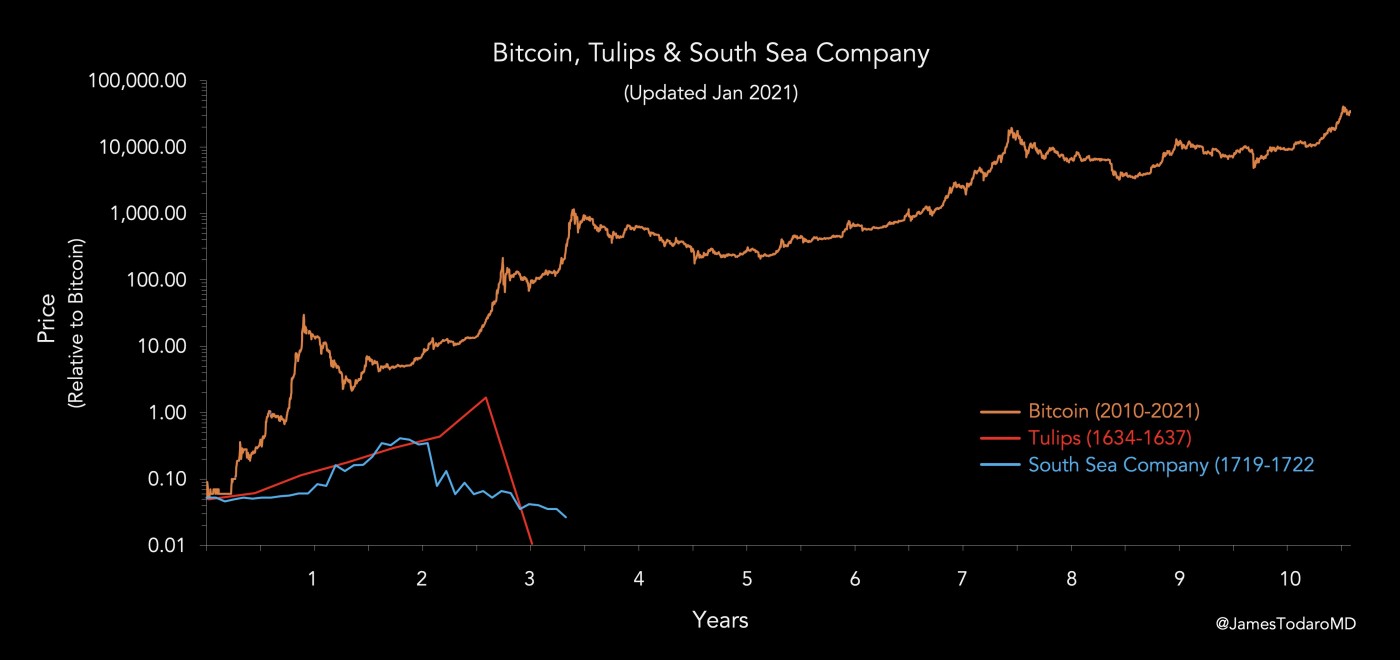 Unlike its digital currency predecessors E-gold (1996) and Liberty Reserve (2006) that were swiftly shut down by the US government, bitcoin continues to thrive 12 years after its creation. The reason: Decentralization. In similar fashion, the courts tried to stomp out peer-to-peer file sharing as it often violated copyright laws. 25 years since they took down Napster, p2p continues to thrive. Shame though the billions in taxpayer dollars wasted on the few sites that were shut down against the hundreds that facilitated the technology and continue to thrive.
Bitcoin is immune as it does not have a central point of failure. Instead of a central issuer, the bitcoin network is maintained by millions of specialized computers (ASICs) and thousands of nodes distributed globally. No one person, corporation or government can interfere with the network. Despite this, it is believed the government will shut down crypto once it's on their radar. Yet it has been on their radar for years. Obama in 2016 indirectly alluded to the danger of crypto as equivalent to a "Swiss bank account in [your] pocket."
Decentralized finance, commonly referred to as 'DeFi', is the next sector of growth in the rapidly maturing cryptocurrency market. This is an entire financial market being created outside of banks & stock exchanges, based on decentralized smart contracts and oracles with, in a growing number of cases, no central authority. Just as with peer-to-peer file exchange, they thrive on their utility thus attract many users.
With DeFi, you can lend and borrow without banks, avoid volatility with stablecoins, trade on decentralized exchanges, and are no longer beholden to centralized exchanges such as Robinhood, e*trade, or Coinbase where your assets can be frozen or hacked. DeFi makes it possible for only you and hardened code to have complete control of your money. This is just the beginning.
While DeFi has flown under the radar of mainstream media, general public AND institutional investors, the space is growing at an exponential rate. Since mid-2020, DeFi has grown from less than $1 billion to over $30 billion.
Despite this tremendous growth, DeFi still only captures a tiny 5% of the total cryptocurrency market cap. This does not include ethereum, the backbone of DeFi. It is still very early for one of the most prominent narratives and value propositions in this space. Exponential growth in the valuation of ethereum will be spurred by the exponential growth of these DeFi companies. Cryptocurrency companies such as AAVE, SNX, YFI, UNI, REN, and 1INCH, all which are DeFi leaders and have been on VSI's crypto list, are likely to carry much higher valuations in the months and years ahead.
Beyond finance, we are seeing the foundation being built for the next version of the internet—Web 3.0, an internet where control is decentralized, and users have greater autonomy over apps and their data.
Web 3.0 is still in its infancy, but is desperately needed in a time when big tech routinely/arbitrarily deplatforms users and surreptitiously shares private data w/ 3rd parties. We suspect Web 3.0 will definitively usher in freedom of speech in the digital space within 5 yrs.
Lastly, the beauty of DeFi is the ability to front-run institutional investors/hedge funds. Traditionally in equities, early investments are restricted to institutions & accredited investors. Retail must wait until IPO—a time when most gains are already locked in by early investors. For DeFi and Web 3.0 projects, retail has been able to invest early via publicly traded tokens. Massive gains have been realized by such retail investors who through their own due diligence, were able to participate in the equivalent of a pre-IPO. It just takes research and a vision of the future—both available to everyone. (Institutions, in many cases, are actually at a disadvantage as they must comply with guidelines & LP contracts.)
To sum up, the advantages are numerous, but the three big advantages of any decentralized crypto protocol which include but are not limited to lending/borrowing, decentralized exchanges (DEXs), social networks, and gaming when compared to centralized companies are censorship resistance, borderless transfer and trade of value, and open source permissionless programmability which helps the space evolve at exponential speeds.
(͡:B ͜ʖ ͡:B)