Dr K brief update:
=Yesterday, everything including gold sold off. It reminded me of late 2008 when all assets sold off. Gold which was the first to bounce in late 2008 did drop like a stone for a number of days when the markets crashed.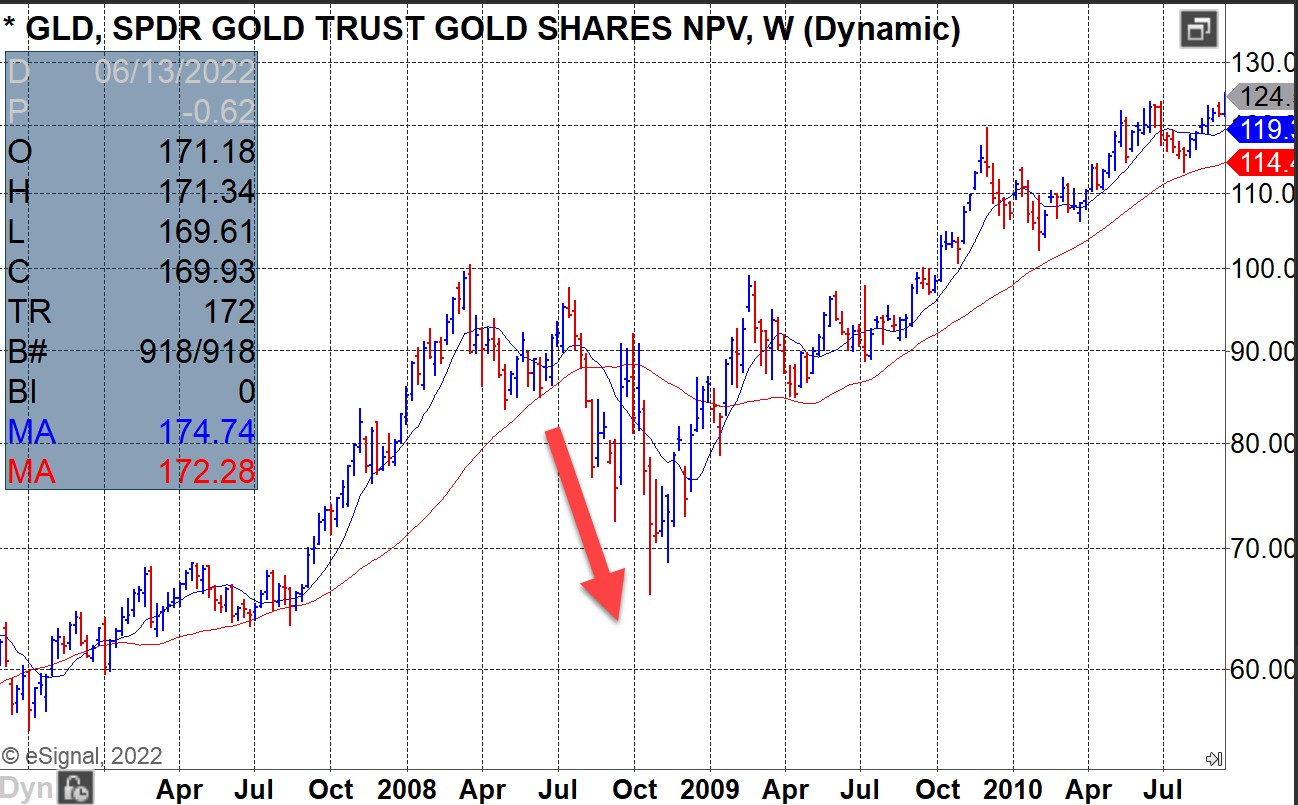 =As major YouTube broadcasters just mentioned, crypto is off another 50% over the last week in most cryptos, yet they continue to preach BUY BUY BUY!! They have failed and continue to fail to understand the macro backdrop on massive debt, historically low interest rates, and soaring inflation. It is a repeat of 2014 and 2018. Maybe they should read some Ray Dalio. Their millions of followers continue to lose massive sums. "Stay strong, diamond hands, dont sell." While they will use the excuse that crypto crashed because of LUNA, TRX, and CEL among other reasons, crypto would still have dropped massively given the rate hike situation; it just would have taken a little longer for bitcoin to reach current levels.
=Yes, bitcoin will eventually reach new highs once again but in the meantime, if it corrects -75% off peak, that's about $17k from a high of $69k. If it corrects -85% off peak, that's about $10k. So while bitcoin has been more than halved, it can be halved again, and then you're "drawn and quartered". Bitcoin was halved roughly 3 times in 2014 (-87%) and 2018 (-84%).
=Yes, bitcoin and stocks will have sharp dead cat bounces. Bitcoin hit its 200-wk moving average just a few hours ago while Bitcoin RSI hit an all-time low. That is a logical entry point for a swing trade.
Those who followed our suggestions of moving to cash starting last Dec-2021 or shorting the market have not been bloodied but instead are in a much psychologically stronger position to take advantage of buying when the time is right. That time will most likely occur when the Fed Chair becomes materially more dovish. CME Fed Futures think he will be forced to remain hawkish for the time being. They don't believe he will be able to postpone rate hikes or start a new round of quantitative easing as they are now pricing 97% odds for a 75 basis point hike on Wednesday and 79% odds for a second 75 bps rate hike in July.