The chart below illustrates the start of major bull markets. In reality, the actual bull market began on March 1, 2019 when we issued a report calling the potential start of the new bull market, with lows hit in Dec-2018, then a comprehensive follow-up report later that month of March confirming the new bull market (see report archives). The chart below shows how smart money tends to HODL during market weakness, but when the bull market begin in earnest as it did in early 2016, despite major lows being hit in Jan-2015, this metric is yet another buy signal. While the chart is about to break into bullish territory, there are numerous other metrics that have signaled bullishness well before this one, thus the numerous reports we have sent out since 2019, increasing in 2020, and then again this year.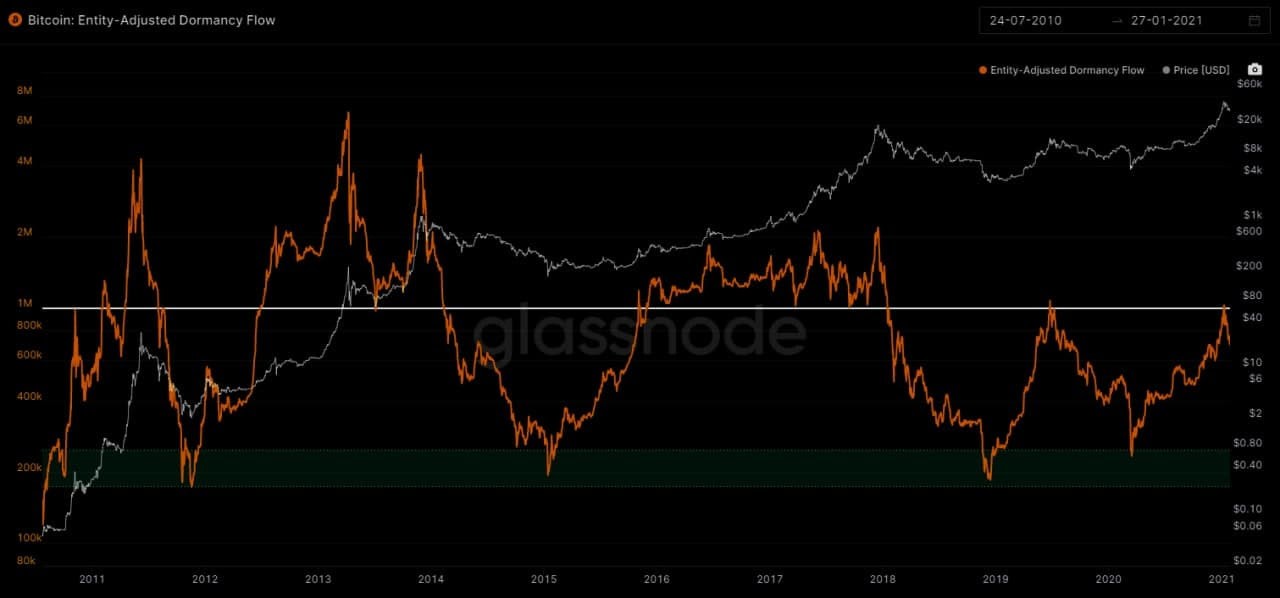 And we now have Ray Dalio and an old friend, Elon, on board: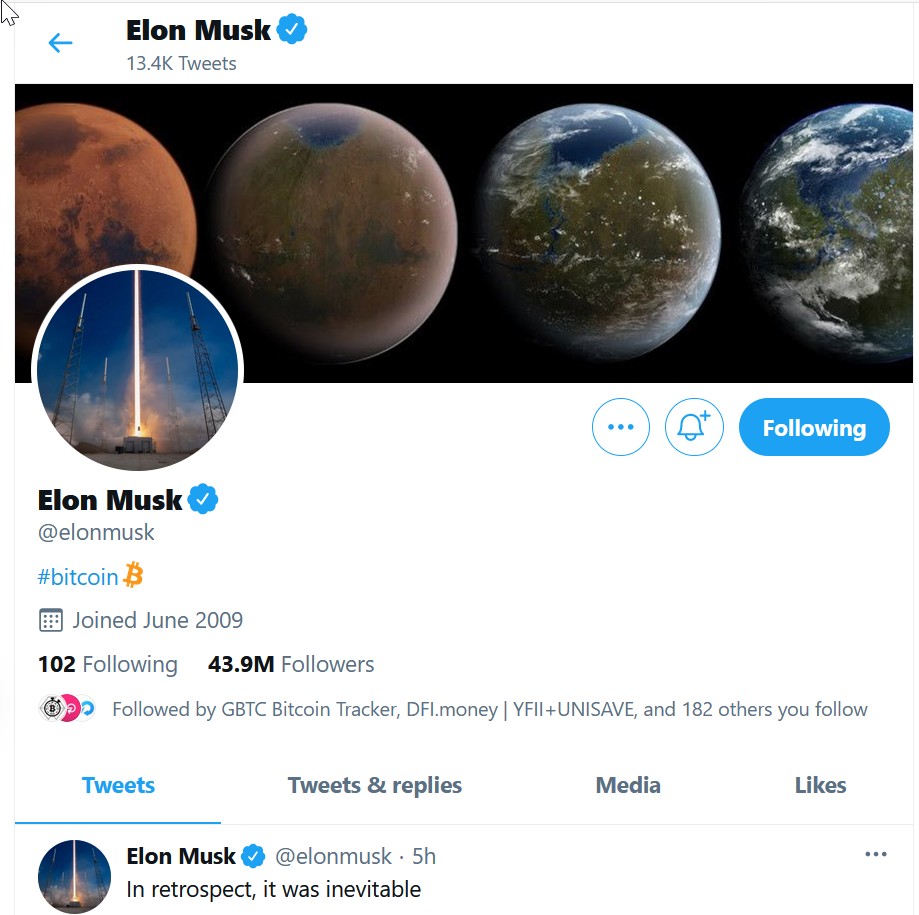 As a consequence of Elon's tweet earlier today, bitcoin and ethereum have jumped in price, sending bitcoin miners MARA, RIOT, and NCTY gapping higher.