Major averages fell yesterday on higher volume as financials got clipped ahead of the presidential inauguration. While some believe markets will sell off just after the inauguration, this bearish market action was also expected should Trump win the election. While US S&P futures did lock limit down overnight when it looked as if Trump would win, they roared ahead when US markets opened the next day on news of the Trump victory.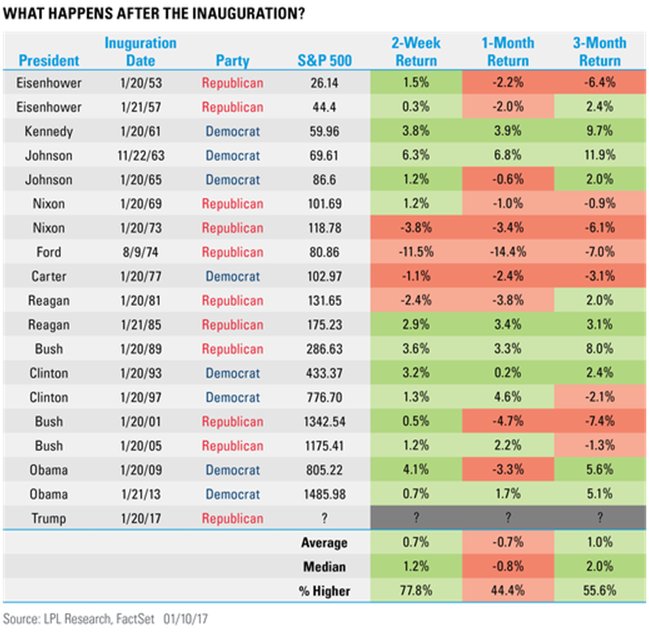 The CPI rose 0.3% in December matching consensus while core CPI, which excludes food and energy, increased 0.2% also matching consensus. Year-over-year, total CPI is up 2.1% and core CPI has increased 2.2%.
Arista Networks (ANET) broke down yesterday on negative news, breaching its 50-day moving average on a high-volume gap-down. The move also took the stock below its prior 3WT flag breakout point instantaneously. ANET reminds investors that stocks are risky, and the potential to get blind-sided by news of any kind is ALWAYS a factor. In the case of ANET, if one were long the stock, the only intelligent thing to do would be to sell on the gap-down and get out of the way. ANET opened at 94 and closed at 88.23, illustrating that acting quickly is often your best course of action if caught in a situation like this.