Major averages rose on mixed volume, closing near the top of their respective trading ranges.
With major averages near all-time highs and many stocks being the new bonds, shallow floors are quickly established when central banks buy stocks with the money they print via QE. This inspires confidence on behalf of investors, both retail and institutional. Is it any wonder that US margin debt is at all-time highs?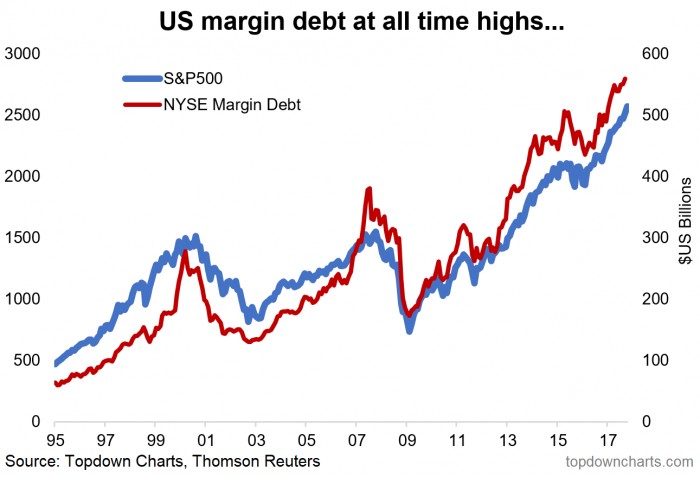 Focus List Notes:
ANET continued 5.19 points higher after becoming buyable near the $200 price level based on Jesse Livermore's Century Mark buy rule, as we discussed in the weekend Focus List Review.
CAT pushed up off its 10-dma, but only slightly, as volume picked up on the day but still came in at only -23% below-average.
FB was up yesterday on light volume. It remains buyable on pullbacks to the 10-dma.
NFLX continues to hold along the 10-dma. It remains buyable on pullbacks closer to the 10-dma, but the stock could still be considered buyable here since it closed yesterday just 1.2% above the 10-dma.
TTWO is expected to report earnings today after the close. The stock sold down to its 20-dema yesterday on heavy selling volume that was 67% above-average.
WTW reported earnings yesterday after the close and is gapping up this morning. Watch for a buyable gap-up to develop here if the stock can set a good intraday low.