Major averages finished roughly flat on mixed volume in relatively tight trading ranges as the market struggles for direction.
The NASDAQ Composite and S&P 500 are looking a bit weak here.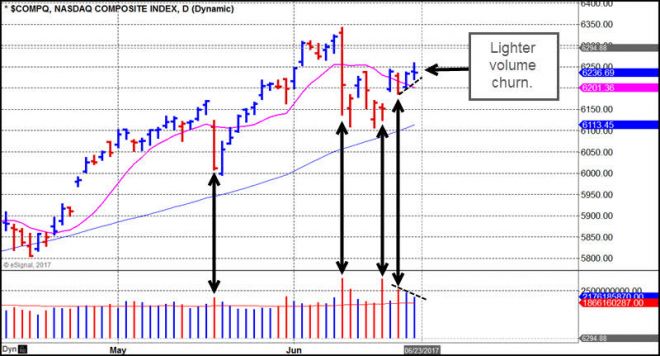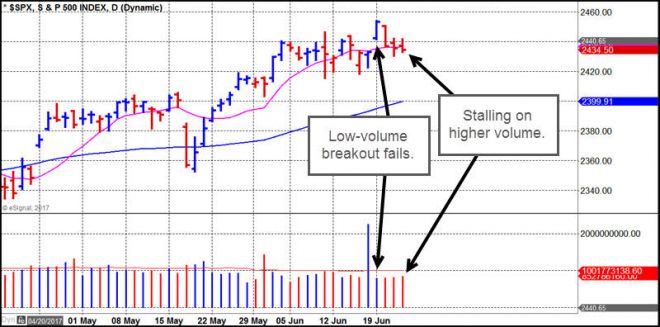 The NYSE Composite and Russell 2000 are lagging the major indexes, so the whole market looks vulnerable to a pullback. The breadth as measured by Pct of Stocks Over 150-Day M.A. is also looking funky: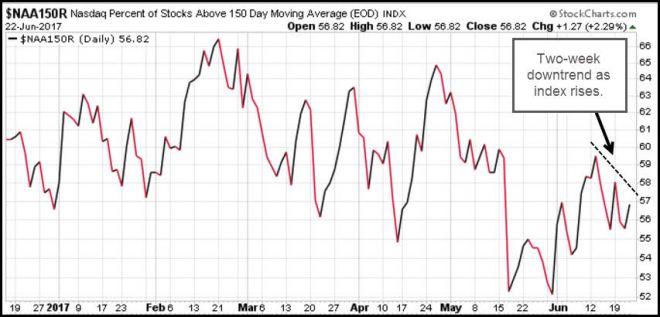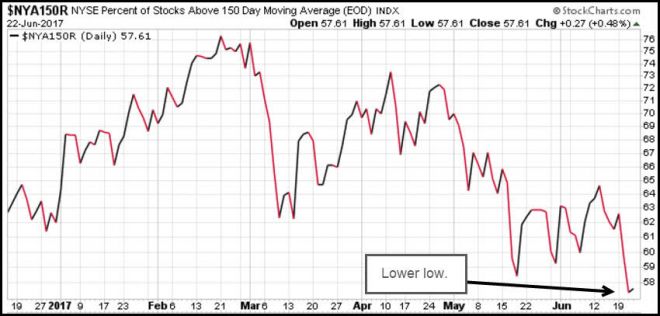 Of course, appearances can be deceiving especially in this QE-ridden environment. Keep a close eye on the price/volume action of your leading stocks. Always play a strong defense while being opportunistic as entry points sometimes present at unexpected moments.