Major averages continued their bounce yesterday on mixed volume following Monday's undercut of the May lows. Sharp drops are unusual events which can be isolated and studied. After a sharp drop, if markets recover 1/2 to 2/3 of their losses on a first bounce, they usually run out of steam and rollover again. Some retest lows as they did during the sharp corrections/crashes of April 2000, Oct 2008, May 2010, Aug 2011, and Aug 2015. Some examples: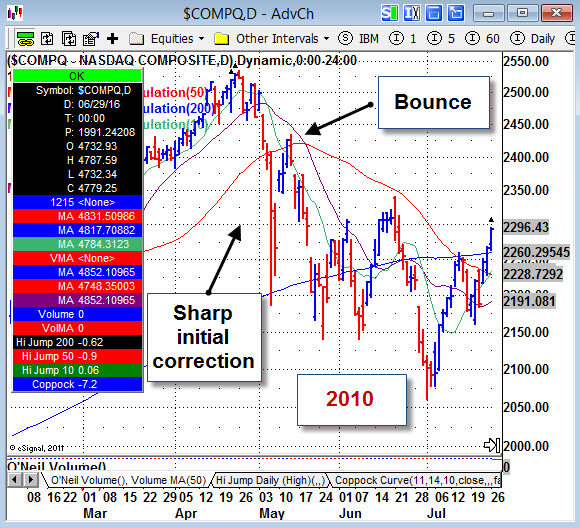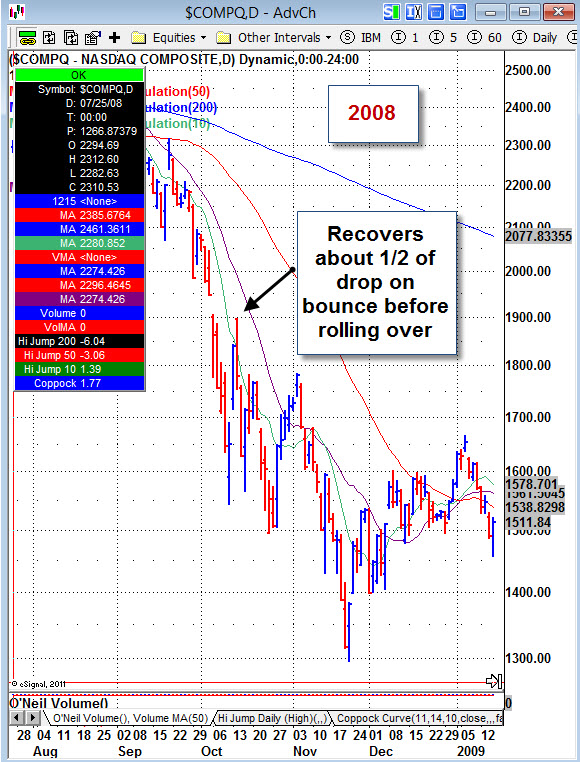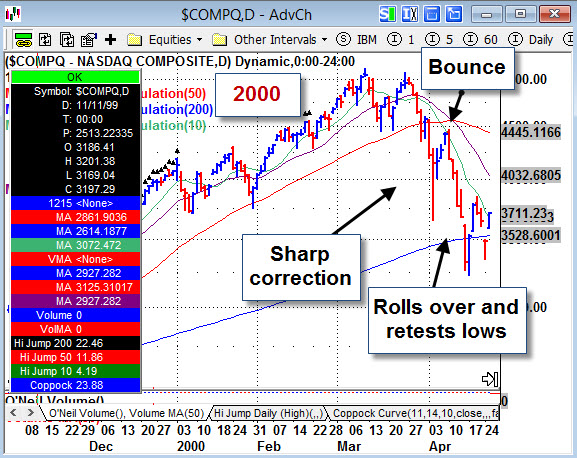 Though a rare event, Oct 2014 bounced from its correction lows and continued higher overall until hitting new highs, so as we know, nothing is ever guaranteed. But the odds favor the market rolling over and possibly retesting lows in the coming days or weeks. The action of leading stocks favor this roll over as their price/volume patterns express reluctance two days into the bounce.
Both the S&P 500 and the NASDAQ Composite Indexes are approaching their 50-day moving averages. This should be watched carefully as it could serve as an area of potential upside resistance after two days of sharp upside.