The VoSI Focus List consists of stocks over the past several months for which we have issued Pocket Pivot and Buyable Gap-Up reports. The current active list is shown below, sorted by the expected Earnings Report Date. Stocks should be watched closely when they announce earnings, since this can result in either a buyable gap-up move or a more opportunistic pullback that can be bought into in some cases under the proper conditions.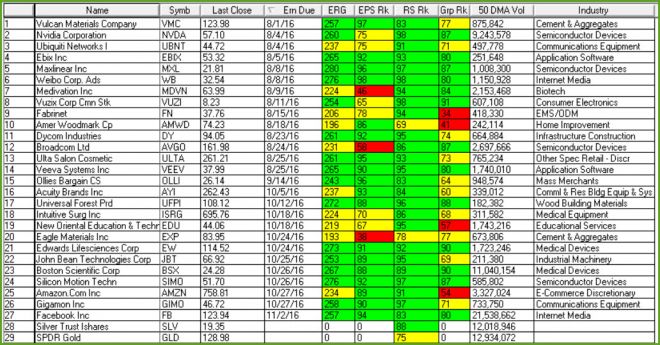 Stocks within buyable range of a prior pocket pivot or buyable gap-up: BSX, EW, MDVN, GLD, SLV, OLLI
Stocks pulling into lower-risk buyable zones: AVGO, AYI, DY, EDU, EXP, FB, FN, ISRG, JBT, VUZI, WB.