Market Lab Report
by Dr. Chris Kacher
The Metaversal Evolution Will Not Be Centralized™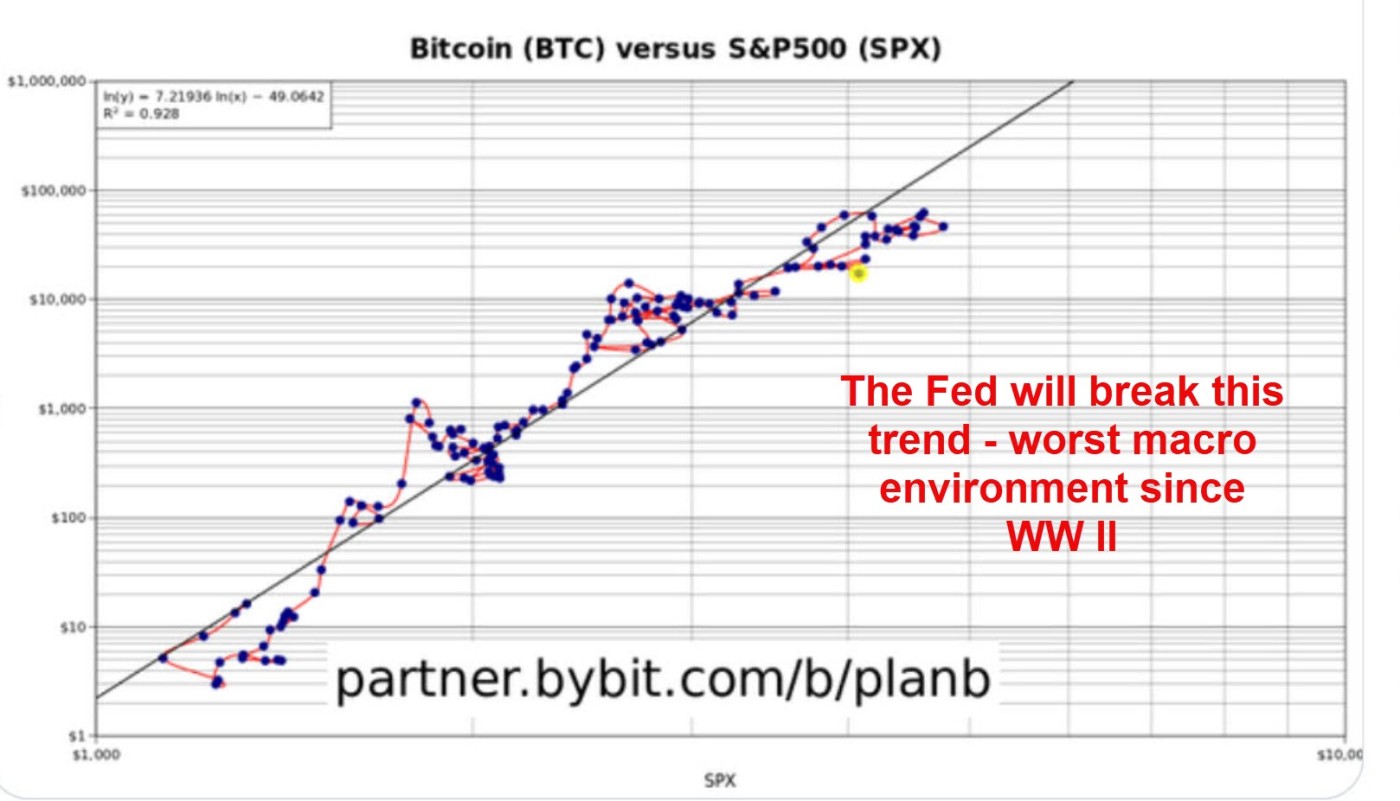 2022 is not 2015 nor 2018
Most of the talking heads in the cryptospace continue to misinform by first, trying to pick the bottom in bitcoin since January of this year, and second, by saying the Bitcoin metrics show we are at a major low since similar arose at market bottoms in January 2015 and December 2018.
But 2022 is not 2015 nor 2018. Today, we have historically low interest rates, soaring and persistently high inflation, and record levels of debt, both induced by COVID, economically crippling ESG (environment, social, and governance), and political uprisings between nations. In consequence, supply-side inflation with which the Fed has no tools to combat has been a large part of overall inflation.
So it is likely the Fed will break this BTC and SPX uptrend after hiking at least two more times to bring the terminal rate to around 500 bps as CME Fed Futures forecasts. QE-lite will become a standard as the Fed has to print money to service the record levels of debt. Debt:GDP in the US stands at over 120%. History over the centuries shows that 77% is the point of no return for nations. This is the event horizon to use black hole terminology, ie, the point at which the space ship can never escape being crushed by the gravitational pull of the black hole once it crosses the event horizon. While Belgium and other countries have been in triple digit percentage territory for a number of years, Ray Dalio of Bridgewater shows that the long-term debt cycle which is several decades long cannot sustain such levels. We are at the tipping point.
Stanley Druckenmiller thinks we could get stagflationary go-nowhere or downtrending markets over the next decade, much as happened in the 1970s. But a black swan would force the Fed to print trillions once again. Then it would be off to the races as fiat sinks further while stocks, bonds, hard assets, and Bitcoin rise. Such a situation is more likely to arise now compared to the prior decades since WW II due to the macro extremes of debt, interest rates, inflation, and the political landscape along with the interconnectivity of everything. One domino tips the others.
It's not crypto's fault
With all the financial blow-ups this year between Celcius, FTX, and others, the primary value of crypto/blockchain are its unalterable ledgers. This enables the saying "don't trust, but verify". These ledgers are the replacement and cure to fractional reserve banking which have victimized people over the decades.
In 2008, it was banks investing customer's capital into collateralized debt obligations which were repackaged mortgages where the likelihood they would be paid back were slim to none. In 2022, it was centralized exchanges gambling customer funds without consent, using leverage, or placing value on tokens they had created such as FTX's FTT token.
Crypto/blockchain makes this blind trust in third parties unnecessary thanks to blockchain's ability to provide open books in the form of on-chain data. This transparency will enable crypto to improve upon traditional finance's failures, rather than copying them as it did in 2022 with crypto getting the blame.
That said, the marriage of traditional assets with cryptography will be a massive component going forward as many layers are made redundant thus efficiencies soar while costs plummet. Regulated asset backed cryptographic tokens will drive the next evolution forward, backed by hard assets, real estate, construction equity, ship building, property restoration, and private equity among others. Such is the evolution of capital raise and investment protocol as all markets including retail can easily participate with no minimums.
Bitcoin has no role here since its killer app is store of value, a counterbalance against sinking fiat, and the future form of defense as eloquently described by
Jason Lowery of MIT
. Indeed, the majority of assets held by countries will become digital over physical, thus the attack surface will slowly diminish over the next couple of decades.
Markets
Risk-on market averages such as the NASDAQ Composite and Russell 2000 remain materially weaker on a price basis than the less risky averages such as the DJIA. Lower lows and lower highs remain in force even with the S&P 500 while the DJIA just made a double top. Even with the CPI numbers coming in once again 0.2% below expectations, and after Powell's hawkish testimony on Wednesday, CME Fed Futures still expect a 25 bps hike in Feb and another 25 bps in Mar. This would bring the terminal rate to 475-500 bps. Something may break between now and then forcing the Fed to pivot into halting then lowering rates.
If we get a black swan, then rate reductions may be aggressively quick as trillions get printed once again. If not, then we may be mired in a stagflationary environment with a stubbornly high terminal rate while unemployment starts to soar sometime in the first half of 2023 if prior recessions are any guide.