Market Lab Report / Dr. K's Crypto-Corner
by Dr. Chris Kacher
The (R)Evolution Will Not Be Centralized™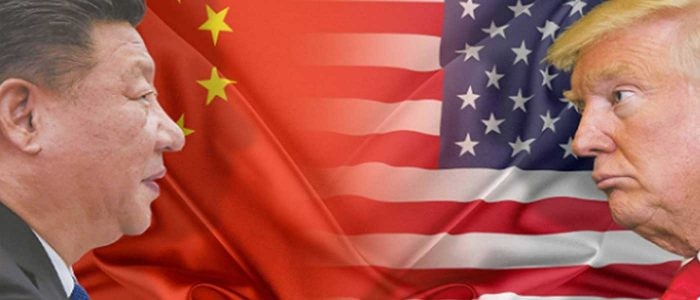 Markets
With a surge in new COVID cases, some parts of the world are reinstating various lockdown measures. Major averages started into another correction but may have already found yet another shallow floor.
The Brewing War with China?
Bridgewater's CEO Ray Dalio has written that the long term debt cycles which average 75 years typically end in major war where the reset button is pressed to establish a new world order. Both the U.S. and U.K. governments have publicly declared that they are looking into whether a virology lab in Wuhan is the source of the virus. It actually does not matter whether the lab is or is not the source of the virus. What matters is that U.S. intelligence can create any false flag as they did in the Gulf of Tonkin to rouse public support for the Vietnam War, or how declassified material showed pages of how the CIA created the Bay of Pigs operation, or how Bush's "Weapons of Mass Destruction" propaganda bolstered public support for the war against Iraq.
If history is any guide, both countries could exaggerate whatever flimsy piece of evidence they have to exact a price from China for the catastrophe that both nations are suffering. So this story may be much embellished over the coming months, propped by the mainstream press, to grow out of all proportions. Of course, over time, if you repeat something often enough, as Stalin once said, people will believe it. Perhaps it will be stated that U.S. intelligence agencies confirmed the allegations even though
news articles
point to Fauci and the NIH paying the Wuhan lab $5 million in 2014 to develop a "corona virus from a bat that is transferable to a human", then another $5 million in 2017 to complete the project.
But a major war is less likely than a cold war or a cyber war. Ultimately, should any major breakdown of the financial system occur, we will see the signs in the price/volume of leading stocks and major averages. This has always been the case whether it's 1929, 1987, or 2008. While COVID was the fastest decline off the peak in the history of the markets, you still would have been out by the third day off the peak on February 24 when the NASDAQ had a serious gap down to its 50-dma. At worst, you would have sold the next day when it definitively broke through then closed below its 50-dma. Any chart reader would never call such a situation constructive weakness, thus would have stayed on the sidelines at worst, and at best, would have been short some names.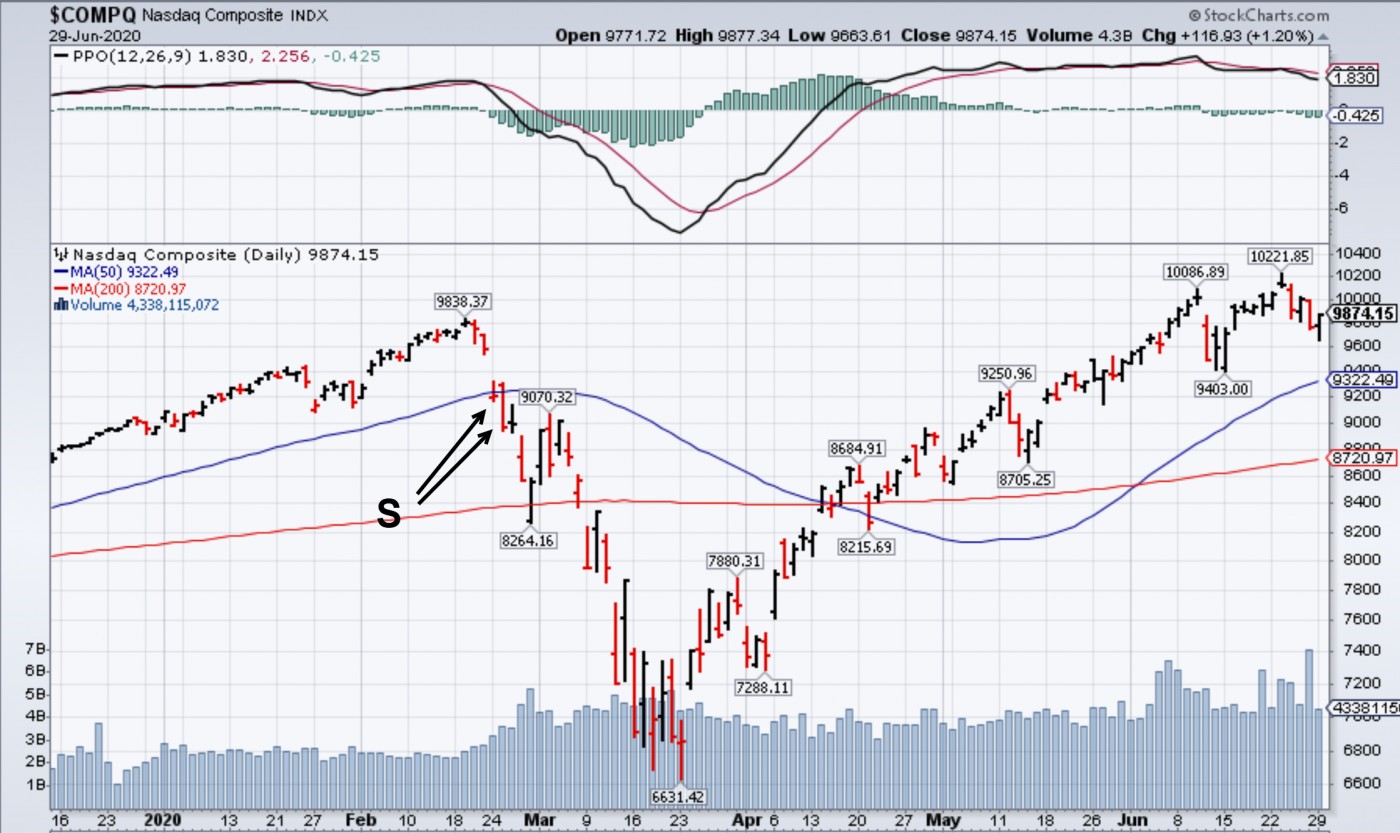 So in the meantime, use
constructive
weakness along with logical, low risk entry points into various leading stocks.
Some stocks worth watching for additional constructive pullbacks if you didn't buy already, as per our entry techniques as advised in various prior reports such as undercut & rally, which would have gotten you in at a lower price:
=TWLO which is a
cloud based platform that enables developers to build, scale, and operate communications in real-time
had another pocket pivot on Friday.
=DDOG which provides
SAAS monitoring for cloud apps used by enterprises bounced off its 20-dema. The high volume seen last Friday is due to Russell rebalancing which greatly exaggerates volumes so should be discounted in the volume analysis.
=CRWD which creates software for
security solutions got support at its 20-dema.
=NET which creates
software for network svcs including traffic optimization, routing, and load balancing also got support at its 20-dema.
=FTNT which
develops unified threat management systems to provide security and networking functions got support at its 50-dma.
=MSFT has become an honorary FAANG member based on its size and strength of its uptrend over the last few years. It has invested much into cutting edge technologies including AI and VR.
=Residential homebuilder LEN which benefits from record low home mortgage rates got support at its 200-dma.
=Work-from-home companies have greatly benefited from COVID, especially ZM which had a 30-fold growth in the number of daily participants who use Zoom, from roughly 10 mil in Dec-2019 to about 300 mil by Apr-2020. This WFH trend is likely to persist even once a vaccine is created as it is proving a great way for companies to cut costs.