Market Lab Report
by Dr. Chris Kacher
The Web3 Evolution Will Not Be Centralized™
Earnings season
Earnings season is upon us. In the last earnings season, many of the MMANGA tech juggernauts stocks beat expectations. Only Apple and Microsoft disappointed while Meta, Amazon, Nvidia, Google/Alphabet all gapped higher on their earnings news which momentarily pushed the majors higher at the open but this proved short-lived. Major averages trended lower well past earnings season until August 21. Could this earnings season be a repeat?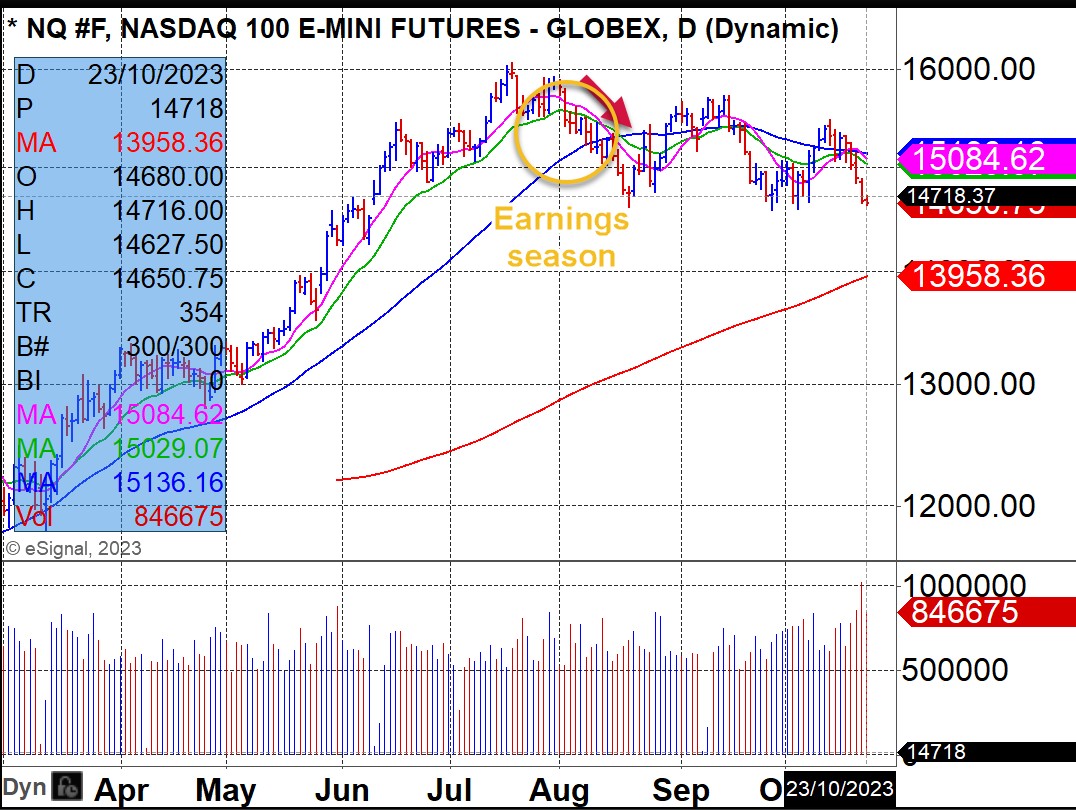 Yield curve inversion
The 10-2 year spread inverted at the beginning of July 2022 while the 10Y-3M spread inverted in October 2022. Both have stayed negative since, stirring up fears of a recession.
Over the last 55 years, every inversion between the 3-month and 10-year yield curve was followed by a recession. The shortest lag between inversion and the recession was 3 months and the longest lag was 15 months. We are currently in month 13.
Bloomberg recently did a study that showed a rapid increase in articles talking about a soft landing was usually followed by a recession.
Liquidity
In the meantime, liquidity from the US and China continue to rise at least for now. This can help keep a floor on markets though US major averages are breaking below their 200dmas.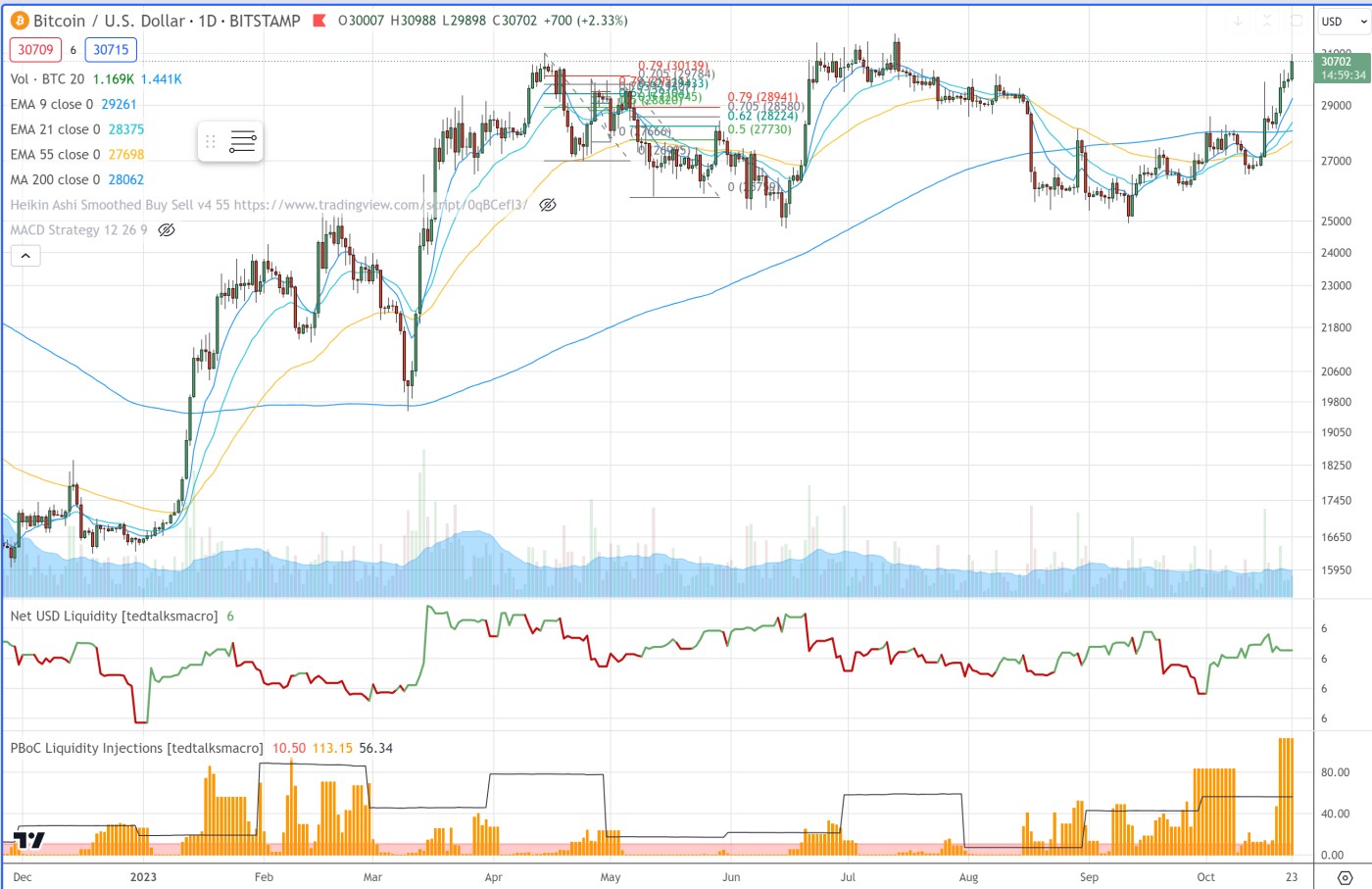 Bitcoin spot ETF
In addition, more excitement for a Bitcoin spot ETF has also helped to push Bitcoin higher. But in the current macro environment, any new and sustainable bull market is likely to be far off. Cryptocurrencies remain the highest risk on assets so when recession hits, expect a big tumble in price unless a black swan materializes forcing central banks to print huge sums once again.
Further, Bitcoin spot ETFs already exist in Europe and Canada and haven't led to a huge influx of money into the space. While a US Bitcoin spot ETF will create anticipated buying pressure, it still remains in question how much of an effect it will have on the price of Bitcoin. Further, timing is everything. Bitcoin futures ETF BITO launched October 19, 2021 just days from the major top in Bitcoin.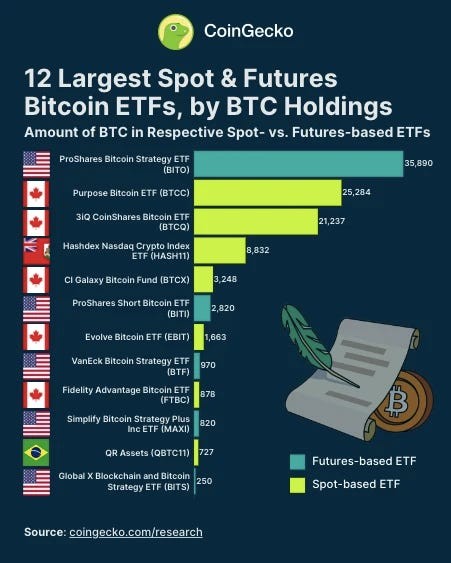 Inflation remains persistent and sticky. Food price growth can fluctuate from year-to-year but the aggregate prices of food only continues to soar while wages are not keeping up. Inflation also remains a problem with energy, healthcare, and education which are regulatorily captured areas.
Markets
Both the NASDAQ Composite and S&P 500 hit lower lows earlier this week.
Earnings are out this week from five big tech stocks and their price outcome at the open after reporting earnings after the close the prior day.
Tue Oct 24
GOOGL (gapped lower)
MSFT (gapped higher)
Wed Oct 25
META (gapped lower)
Thu Oct 26
AMZN (gapped higher)
INTC (gapped higher)