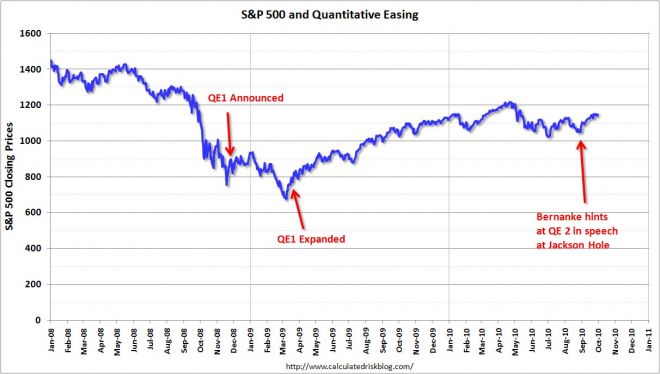 In the figure above, you will notice that Bernanke's hint at QE2 at the top of September 2010 sparked the rally. In today's press conference, Bernanke said the debt ceiling would be kept level, thus not raised. This could be a significant headwind for the market going forward.
The market may have to correct a bit further before Bernanke tips his hat toward QE3.
The Market Direction Model is on a buy signal at present, but could turn back to neutral shortly if the bounce in leading stocks and major indices is weak.