Twitter (TWTR) is about to place its IPO. We have had many questions concerning how to invest in TWTR. As with any IPO, we have always advised to wait for it to form some sort of constructive basing pattern which could be as short as a week in rare cases but is usually of a more normal time span of a few to several weeks. Then one can buy on the various buy points that emerge. Of course, we will apprise members of any such buy points as they occur in real time.
For those itching to buy on any stock on its first day of trade, remember that the FB IPO was a disaster for those who bought on the first day while other hot IPOs such as GOOG may rise higher from their first day, though GOOG retraced back to the lower half of its first trading day which may have caused some to sell since you're in no man's land as far as technical action when there is little price/volume data history.
But after some time, both stocks presented buy points. On 9/14/04, 4 weeks after its IPO, GOOG had a breakout from a U-pattern. If this U-pattern seemed too volatile, one could have bought on 9/28/04 when it had a pocket pivot as shown below: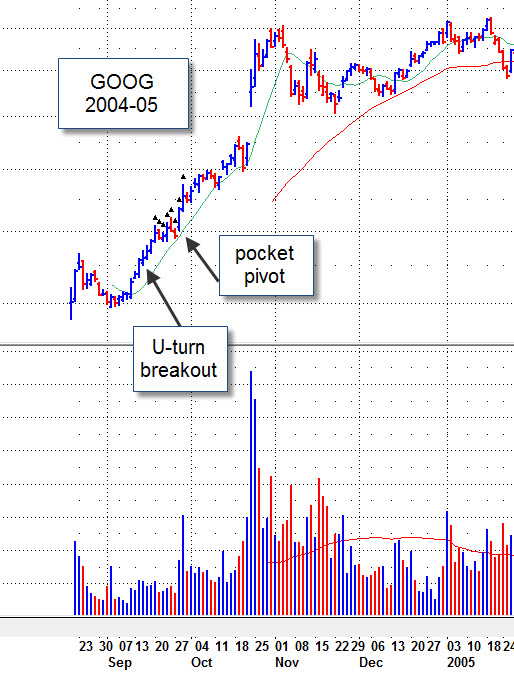 Chart courtesy of eSignal.