As the trade war accelerates prices of gold, gold miners, and silver are all benefiting. Whether the debt bubble blows apart today or down the road, either way, hard assets such as real estate as well as bitcoin, gold, and silver will all benefit.
Both JNUG (3x gold miners) and USLV (3x silver) should have 5-day pocket pivots. The trend in both is up. Both are highly volatile being 3x ETFs so position size with care.
3x ETFs degrade in sideways markets so should not be held in such situations as they will lose money even in such markets. In trending markets, however, 3x ETFs can well outperform sometimes above their 3x levels.
Note the 16-fold gain in 3x-JNUG in the first half of 2006 vs. the 3-fold gain in 1x-GDX gold miners ETF, beyond the 3:1 proportionality of the two ETFs:

JNUG Junior Gold Miners 3x ETF: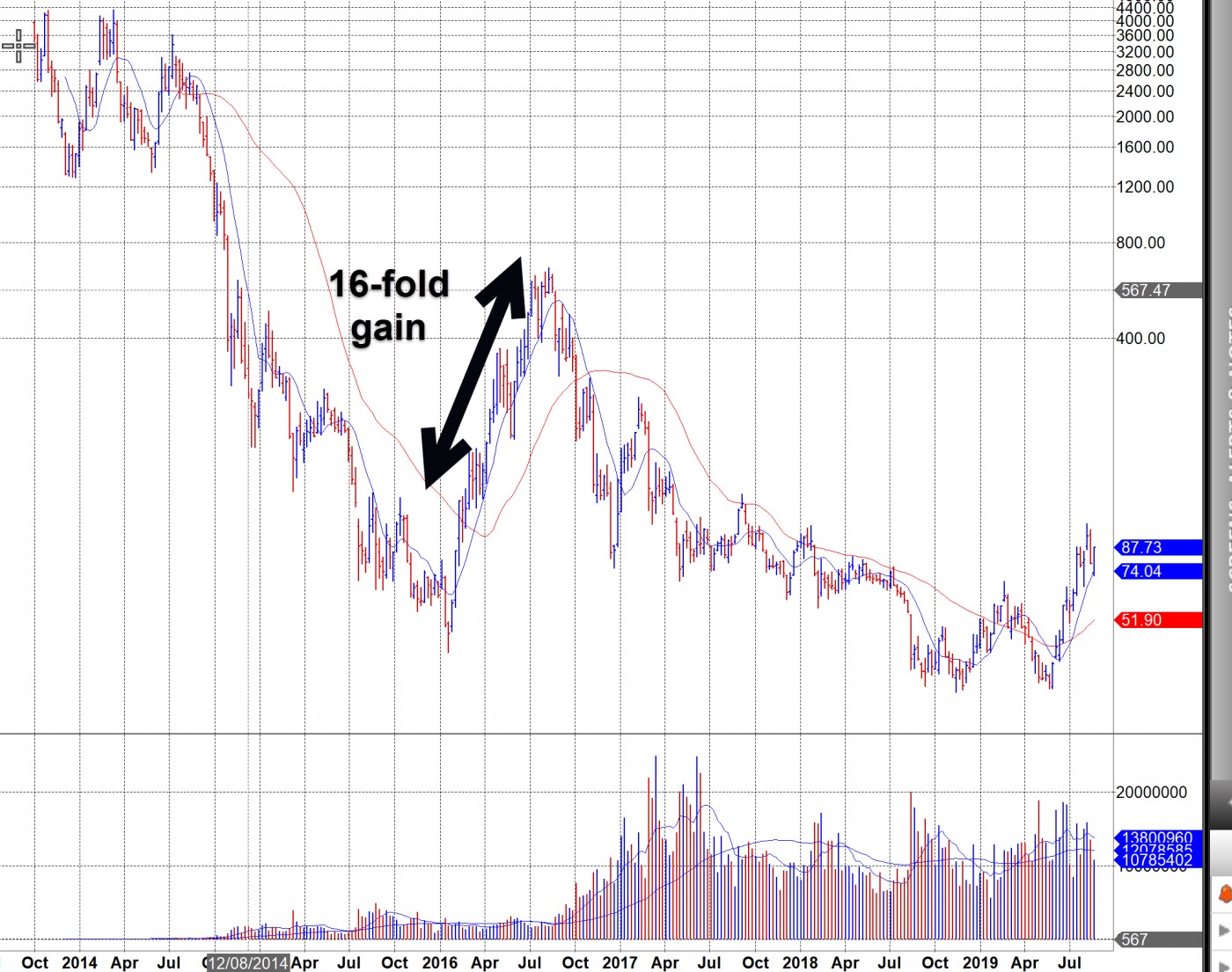 GDXJ Junior Gold Miners 1x ETF: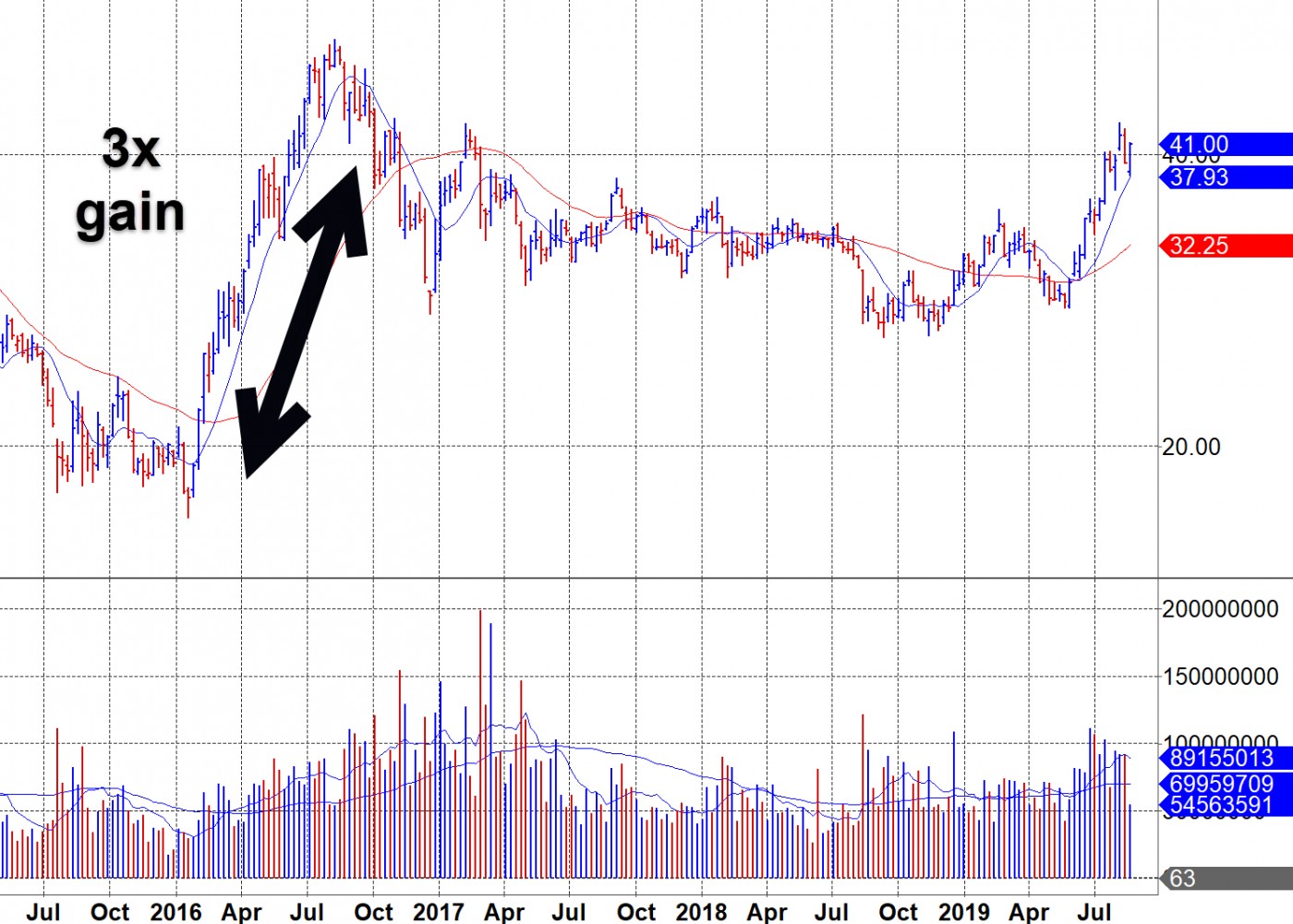 We hold positions in USLV and JNUG.