Database software maker MDB (Mongo DB) is having a pocket pivot breakout. MDB gapped higher after
issuing blowout
fiscal first-quarter earnings and lifted its full-year guidance.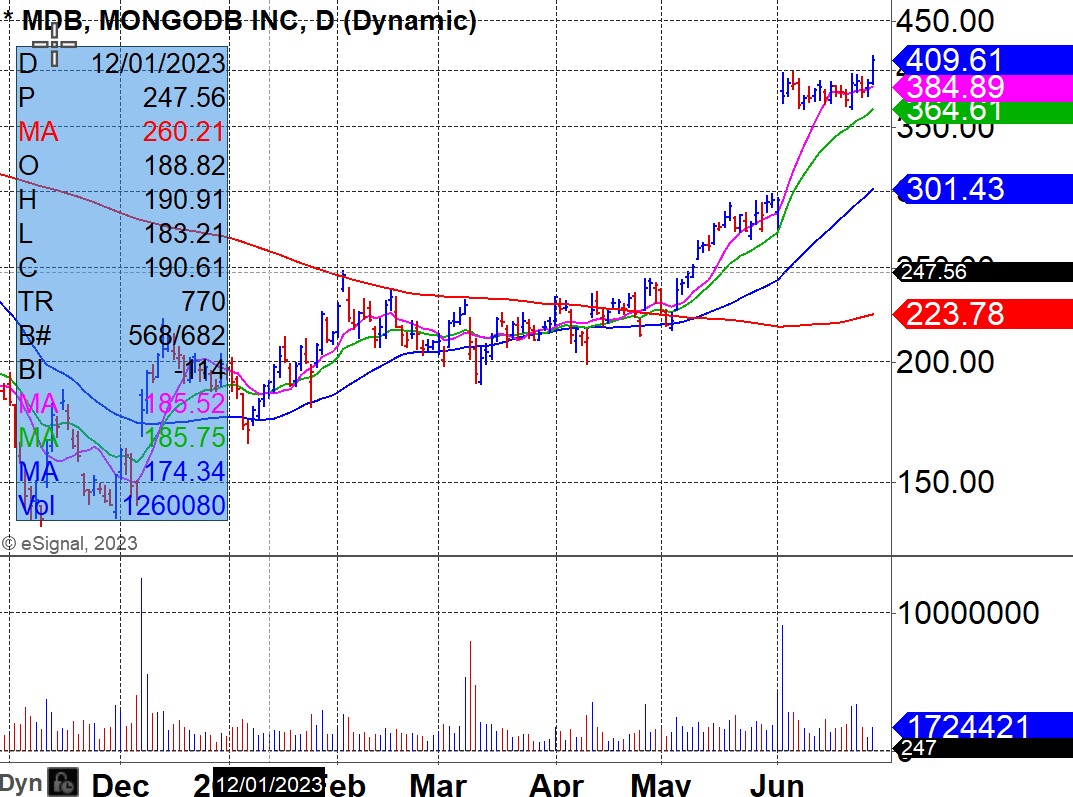 Digital advertising software platform TTD (Trade Desk) will likely trade sufficient volume to also have a pocket pivot breakout, but one may wish to wait closer to the close. TTD is launching AI-based Kokai which helps automate more tasks. The Trade Desk says new capabilities include:
Predicting ad auction prices to help advertisers place bids more effectively and get better pricing on purchases.
Scoring ad relevance whenever it's showed to a consumer (known as an impression) so ad campaign managers make sure ads are shown to the right people at the right time.
Automatically optimizing campaign performance based on factors like total budget, marketing goals, and targeted audience.
Kokai will expand upon the role of the company's Koa AI-powered service, which has been running since 2018.