The
Sprott Physical Gold Trust (PHYS)
posted a strong-volume pocket pivot today along its 20-day exponential moving average. This is an interesting technical occurrence given that it did not occur in any other gold ETFs or ETNs. The
PHYS
is directly backed by vaulted physical gold, so is unique in this respect.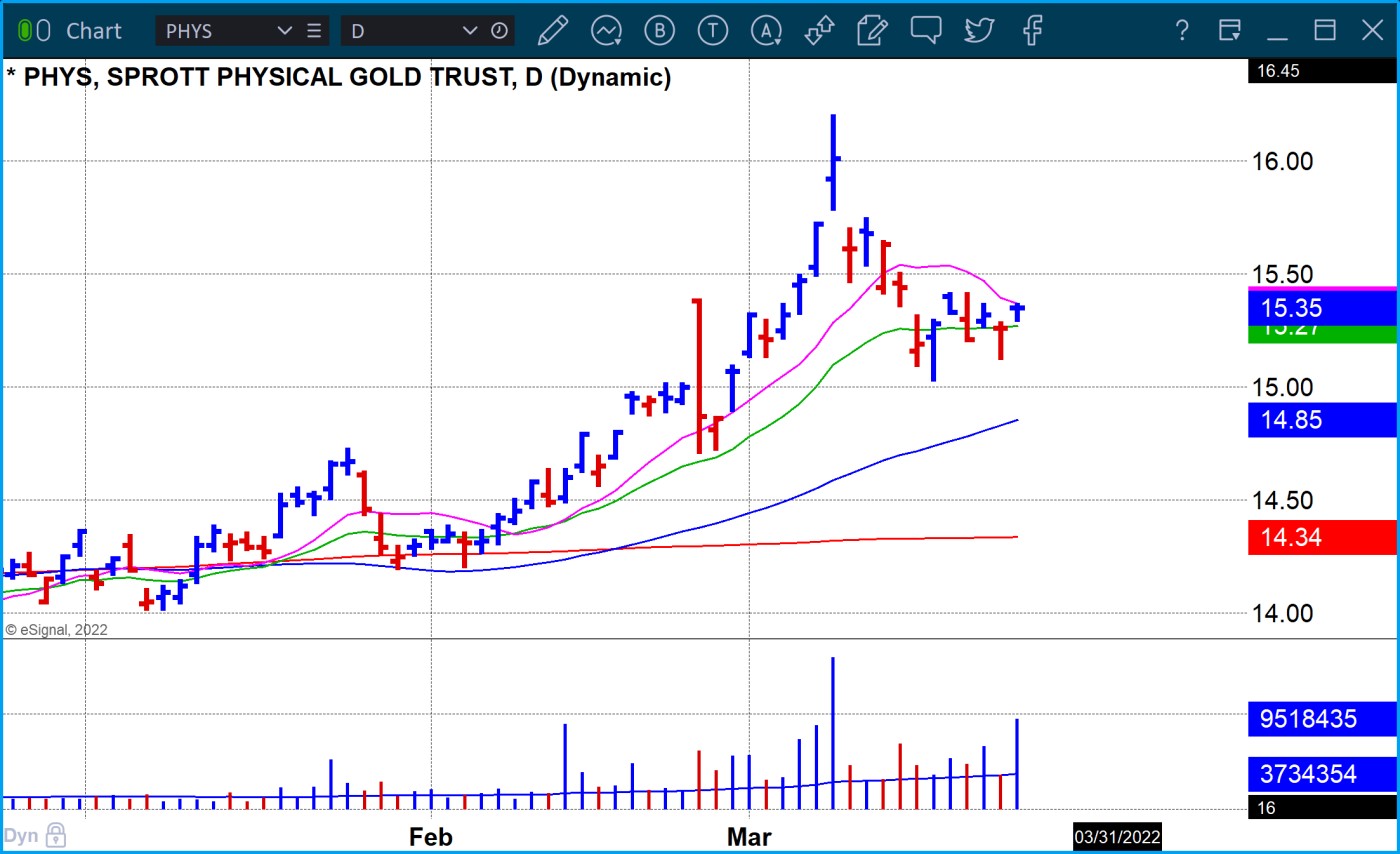 The
VanEck Merk Gold Trust (OUNZ)
is another physical gold-backed ETN that showed strong upside volume today along the 20-day exponential moving average.
OUNZ
did not post a 10-day pocket pivot like the PHYS, but note that it has posted two five-day pocket pivots (one today, one on Monday) over the past three days, which is also constructive. Both could be considered actionable using the 20-dema as a selling guide.