Over the weekend in our Focus List Review we discussed how the general market action shapes and shifts short-sale (and long, for that matter) set-ups in real-time Albemarle (ALB) is a good example of how this can occur. The stock initially triggered a late-stage failed-base and double-top type of short-sale set-up eight trading days ago when it busted the 20-dema and the 273.68 left-side peak of a big double-top formation. A weak rally into the 20-dema last Tuesday appeared to offer a fresh short-sale entry, but the result was a quick stop-out at the stock pushed above the line. On Friday it cleared to new highs and the 298.17 peak over just over two weeks ago, triggering a double-top short-sale (DTSS) entry at that point using the 298.17 price level as a covering guide, thus is a short-sale entry set-up and trigger in force currently as we write intraday.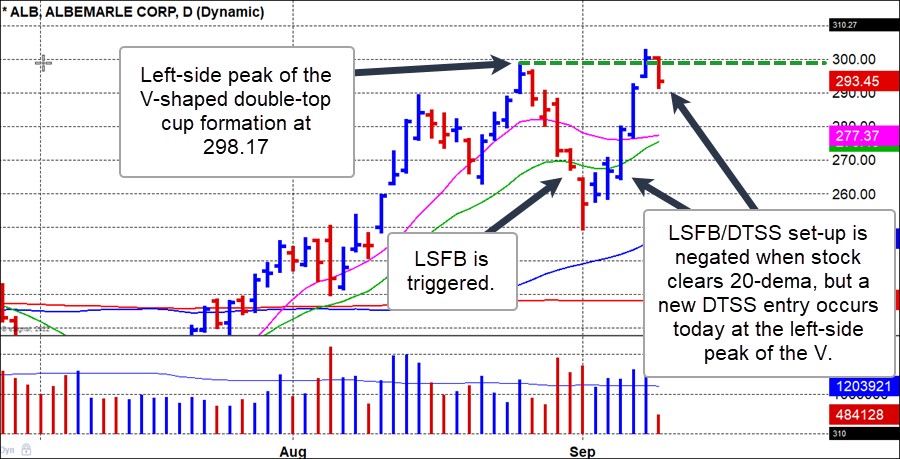 The weekly chart of
ALB
shows that there are in fact three potential left-side peaks that could come into play here as DTSS entries. The first occurs today at the 298.17 peak of two weeks ago. There is then the 291.48 left-side peak from way back in November 2021 and the 273.68 left-side peak (which ALB broke below two weeks ago), of the short three-week V-shaped cup formation shown on the daily chart above.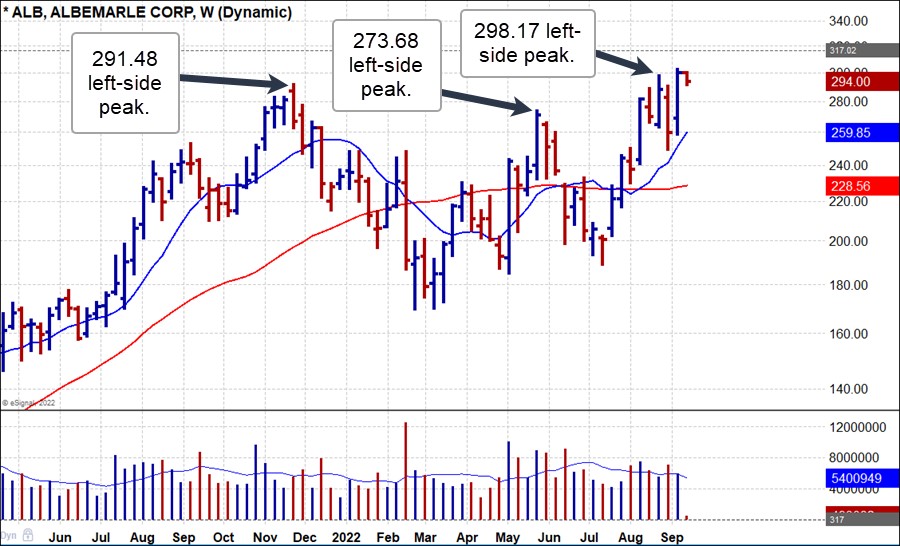 ALB illustrates how the short side has to be worked diligently with a keen awareness of cover points and potential short-sale entries as the set-ups develop in real-time and is worth studying, maybe even even worth campaigning on the short side for those with the experience and knowledge to do so.