Applied Materials (AMAT)
is in a late-stage failed-breakout (LSFB) chart position after failing on a recent breakout and dipping below the 20-day exponential moving average. This puts it in a short-sale entry position using the 20-dema as a covering guide.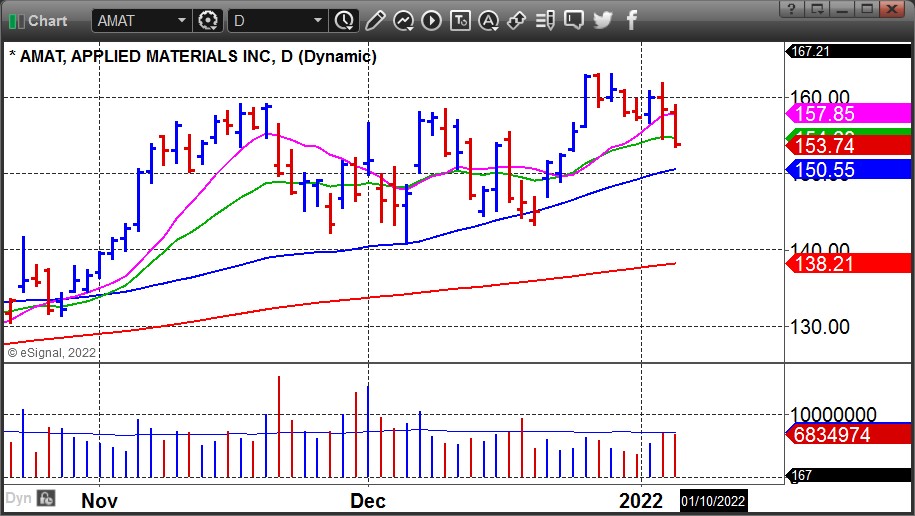 Lam Research (LRCX)
is another semiconductor equipment manufacturer and therefore a close cousin to AMAT. It is showing an identical pattern as it begins to break below its 20-dema in a breakout failure. In this market, stocks tend to correlate closely, so we would monitor this along with
KLA Corp. (KLAC)
as potential short-sale targets as they break below their 20-demas.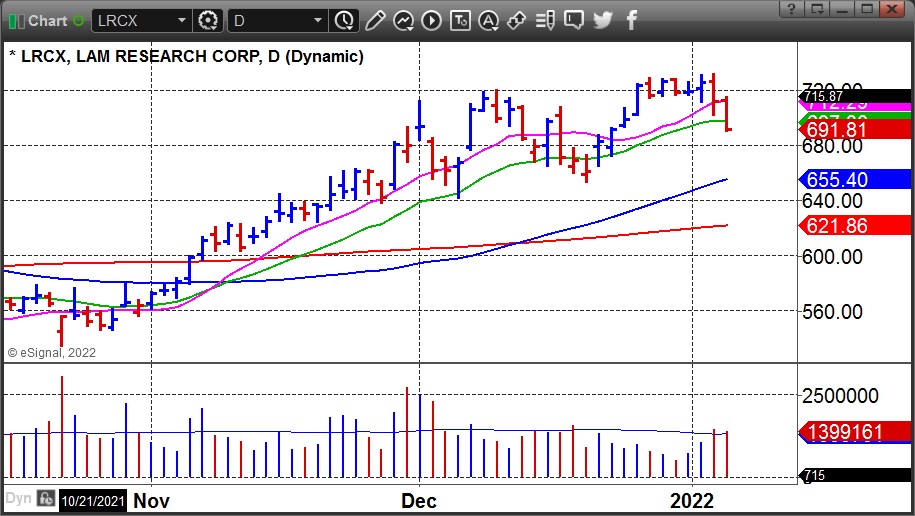 KLAC
has yet to break its 20-dema, and can be watched for any break below the line as a short-sale entry trigger. This would likely occur as
AMAT
and
LRCX
move lower. In all three cases, short-sale entry triggers at the 20-dema would also use the line as a tight covering guide.