Bitcoin which tracks the movements of the Grayscale bitcoin ETN is fast approaching its old high of $19666. This old high can act like a magnet which may explain the recent strength in bitcoin. If we examine prior bitcoin mini-tops when it had approached prior old highs such as in early 2017, it came to within just a few points of its old high of 1171, reaching 1166 then falling to 735 in a few days chalking up a nice, typical -37% correction. Watching price volume action carefully can create logical exit points or even short entry points.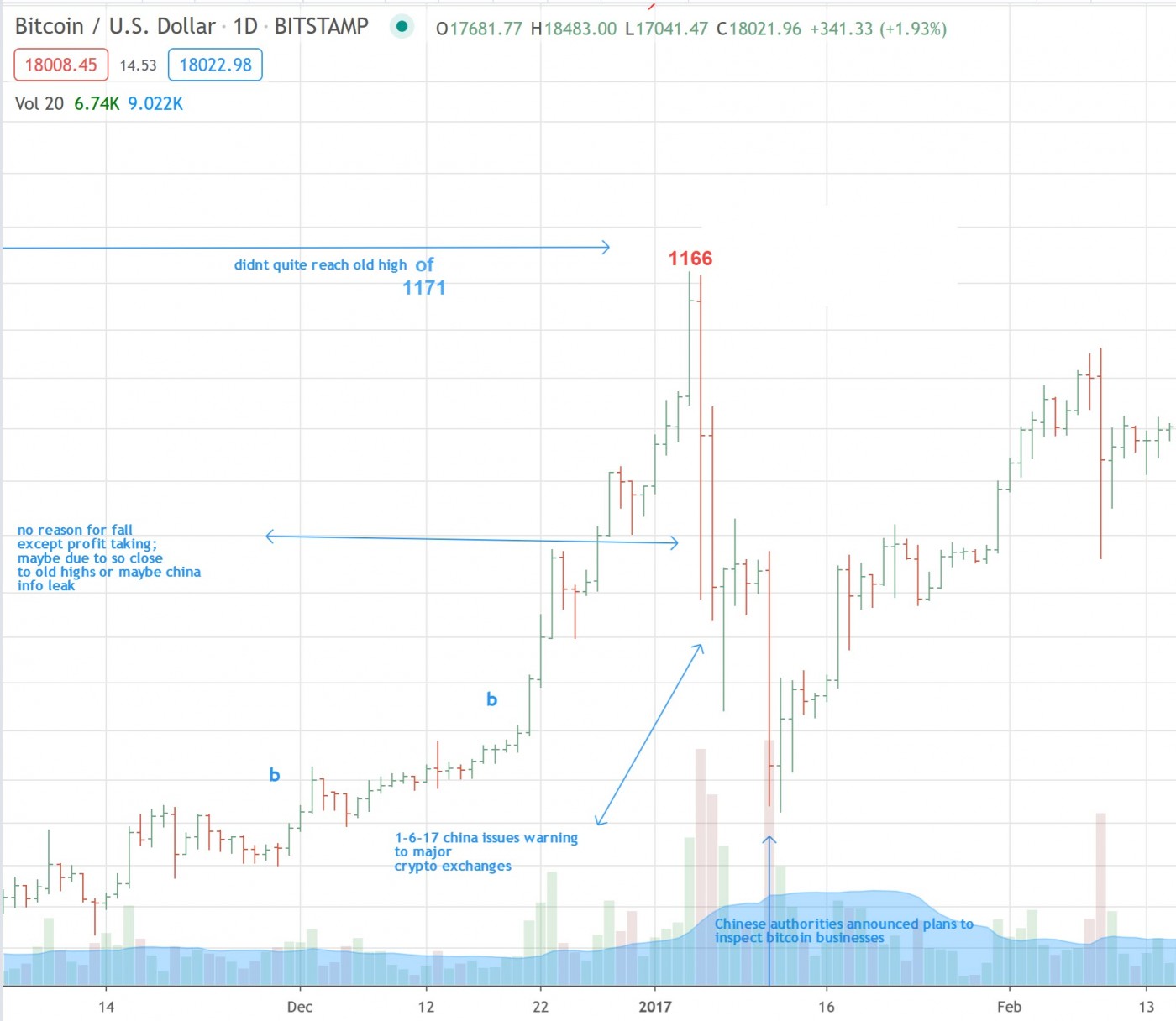 But timing a correction in a bull market is tricky at best as bitcoin often jackknifes higher straight off lows leaving those who sold, often near lows, in the dust. And just because bitcoin reached old highs in early 2017 after which it staged a correction, does not mean it has to do it again as it can move well beyond its old high of $19666 before such occurs. As one example, in Nov-2013, it blew past old highs of 257 so those who sold were left behind as bitcoin reached 1171 in weeks.
Unless my metrics give a major sell signal marking the end of a long bull market, it is best to use such pullbacks as add points. In 2016-2017, as bitcoin continued to move higher, it had corrections typically around 30-40% off peak, all which were good entry or add points.