XLF tracks the financial sector of the S&P 500. This includes companies involved in financial services, insurance, banks, mortgage real estate investment trusts ("REITs"), and consumer finance. Because rates shot higher in record time since 2022, these companies lost big sums resulting in the largest banking collapses in history. You can see the other shoe has yet to drop based on how weak the XLF is compared to other indices such as the S&P 500 and even the lagging NYSE Composite, the broadest measure of US stock market performance. Indeed, the XLF has yet to hit higher highs. It closed below its 50-dma on Tuesday.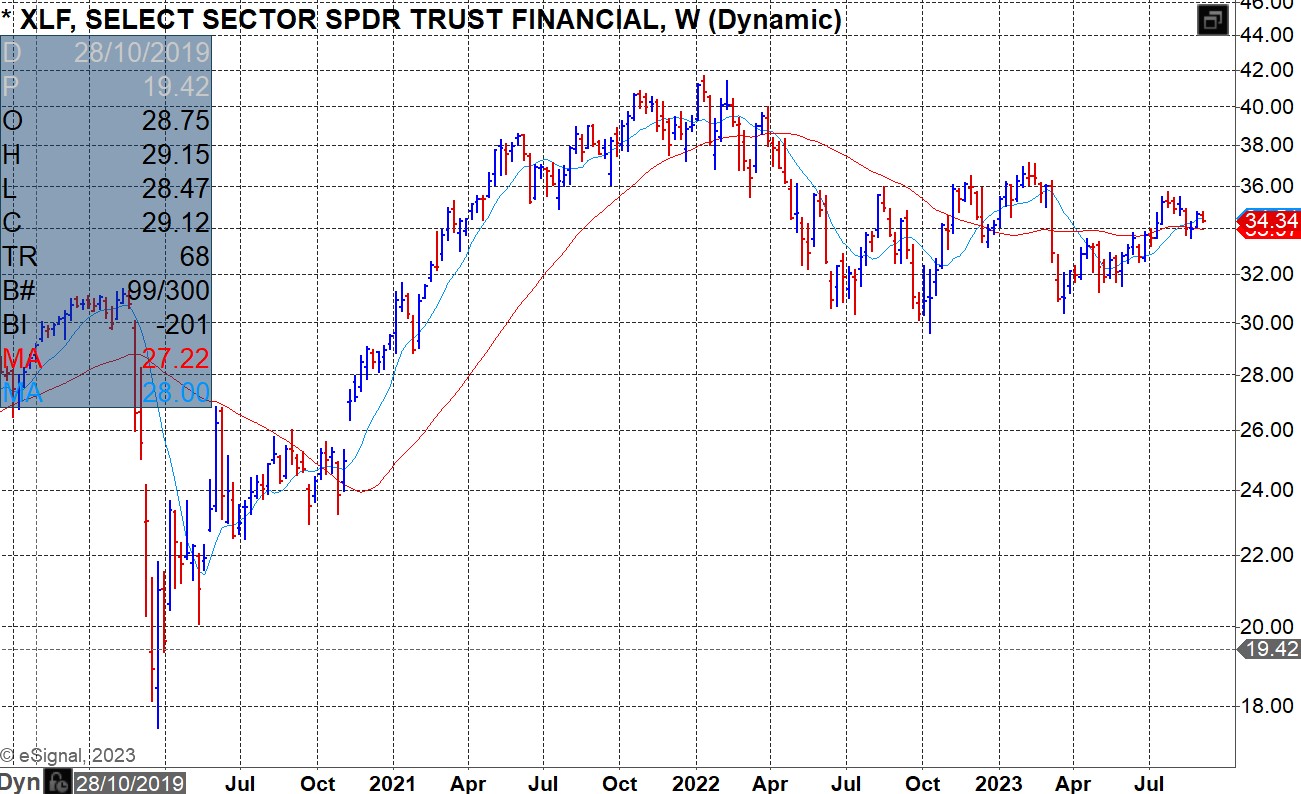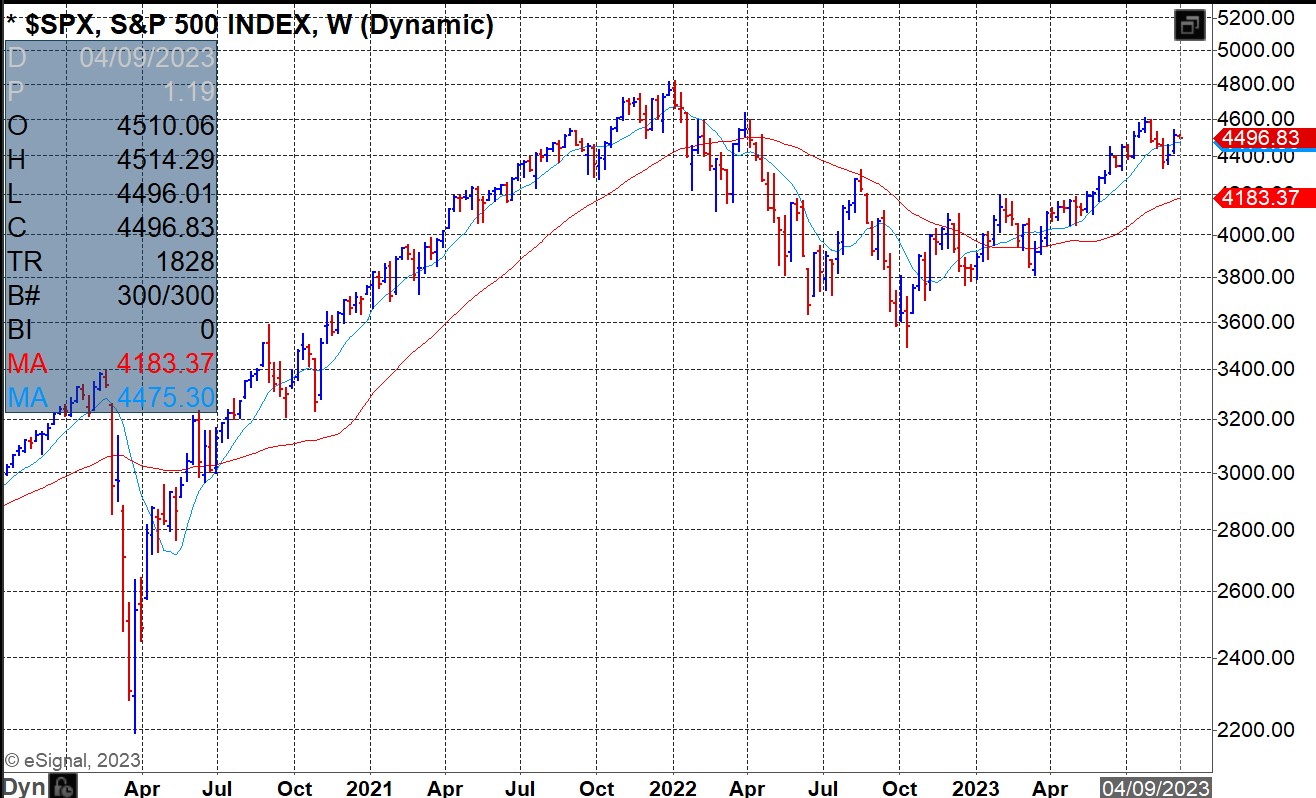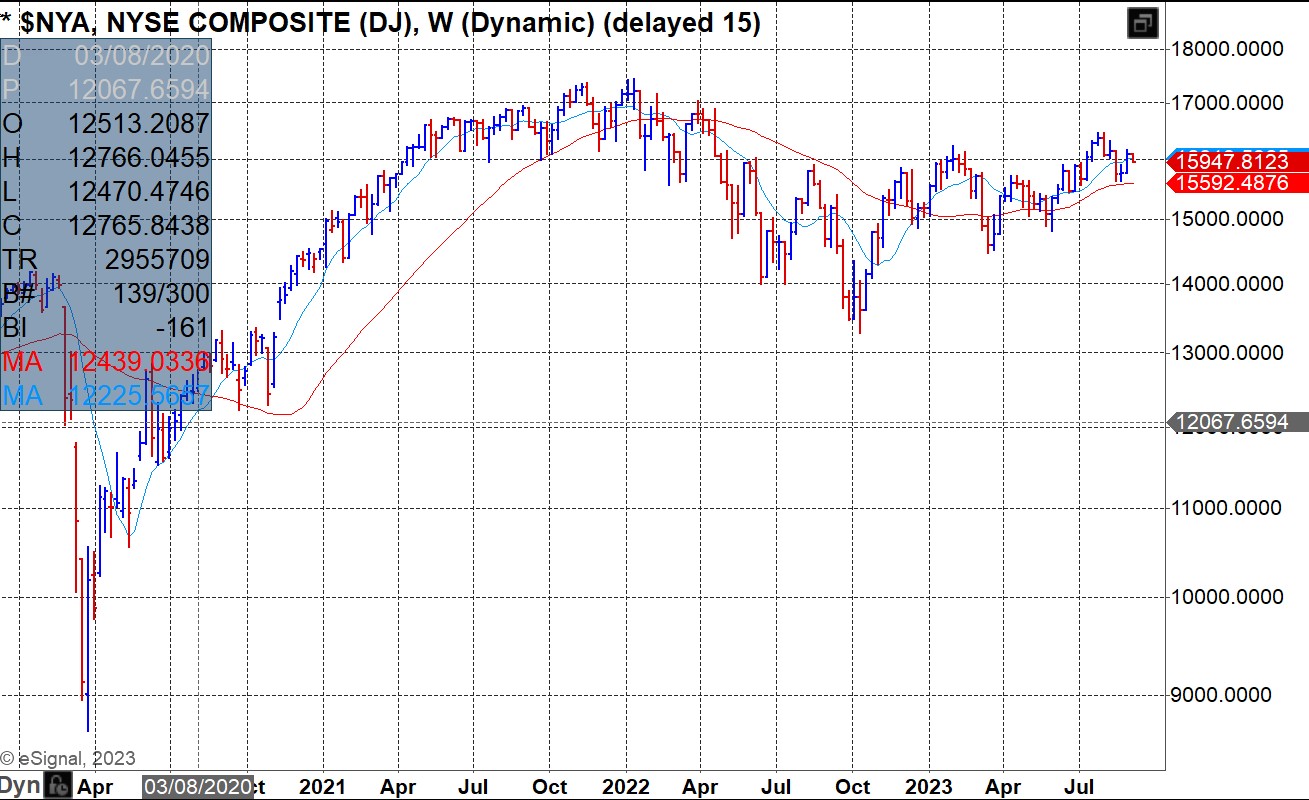 Even worse off is the IAT ETF which tracks the performance of the smaller US regional banks. Such were hit hardest compared to larger banks which have more headroom and reserve. The daily chart (not shown) shows resistance at its 50-dma.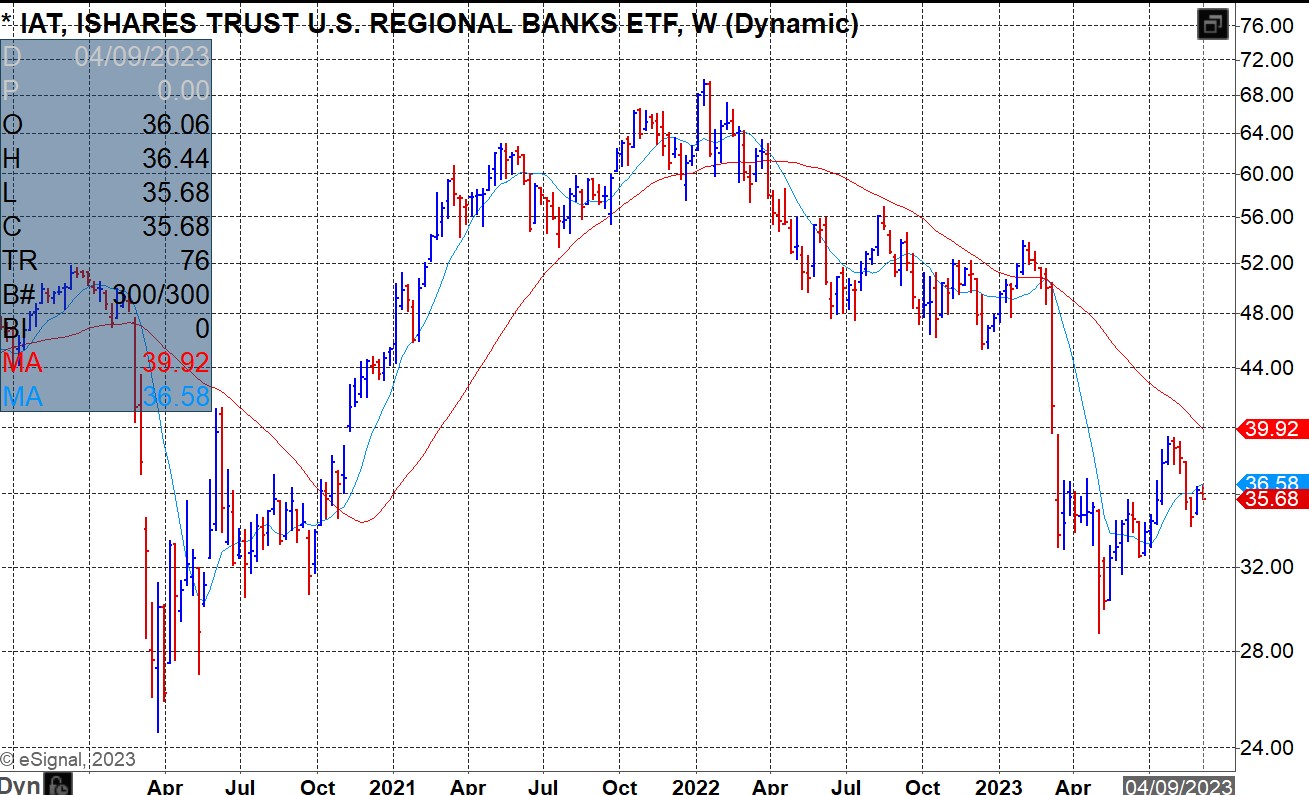 Specific names such as TFC (Truist Financial Corp) and SCHW (Schwab) also ran into resistance at their 50-dmas. In each case, one could put their sell stop just above the 50-dma.