Charts of BIDU, MA, and RIMM potential short-sale set-ups:
BIDU: Reverse-flag type formation with resistance at 65-day exponential moving average at 101.75.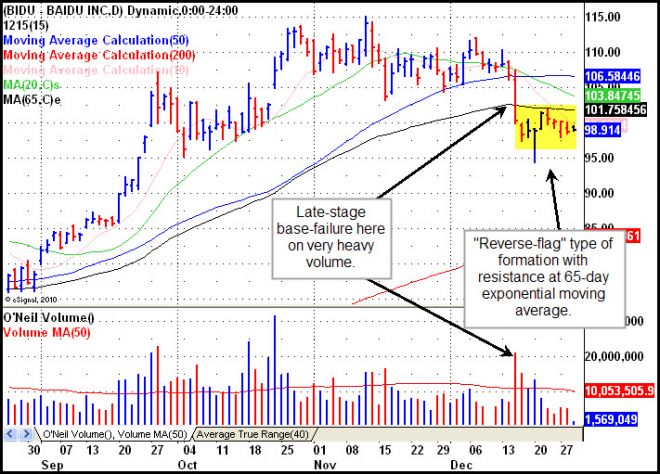 MA: Huge-volume price break followed by weak rally into 50-day moving average with resistance at 50-day line.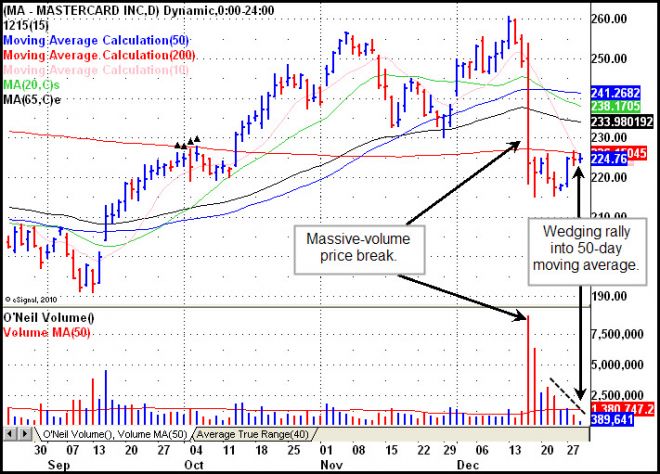 RIMM: Teetering at its 200-day moving average with very little buying interest able to pick it up off the 200-day line - a sign of potential weakness here.