We note a U&R long set-up developing in the
SPDR Gold Trust (GLD)
along the prior 183.22 low of April 21st.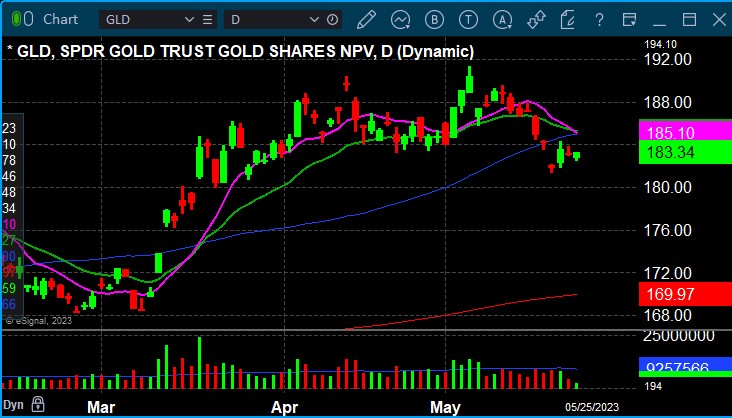 As would be expected, this coincides with the
VanEck Merk Gold Trust (OUNZ)
doing the same at its own 19.11 April 21st low.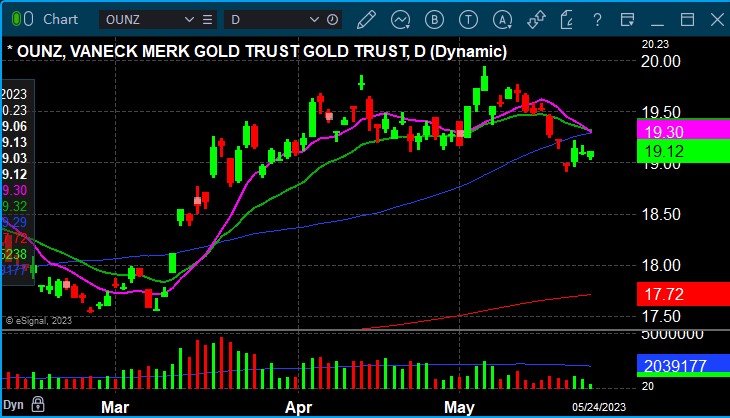 We also see both price and moving average U&Rs, sometimes both, in various mining and related stocks like AGI, BTG, EGO, GFI, IAG, OR, and SA.