The market rally off the lows of mid-March has lost momentum as the S&P 500 encounters resistance at the early February highs. It is now testing support at its 200-day moving average. If it holds support at the 200-day line then the rally could remain in force. So far, we see Thursday's action as a double-top failure on heavy selling volume.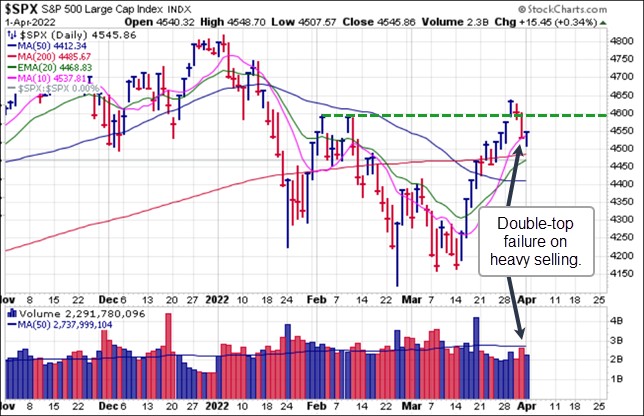 We remain cautious on this market despite the rally off the mid-March lows, which strikes us as more of a bear market rally than the start of a new bull phase. In any case, we are not convinced that this is anything more than a swing-trader's market for now, as we've seen both the long and short sides of this market work at various times and often with the same stocks.
The action in
Advanced Micro Devices (AMD)
attests to this. It was acting well after bottoming with the market in mid-March, posting a pocket pivot at its 50-day line last week as we reported at the time and then moving higher. That move has now failed miserably as the stock has slashed below its 50-day and 200-day moving averages on Thursday after posting a bearish outside reversal on Wednesday. Skilled short-sellers familiar with the methods discussed in our book,
Short-Selling with the O'Neil Disciples (John Wiley & Sons 2015)
, could have acted on the stock as a short yesterday as it gapped through the 200-day line which would then serve as a covering guide.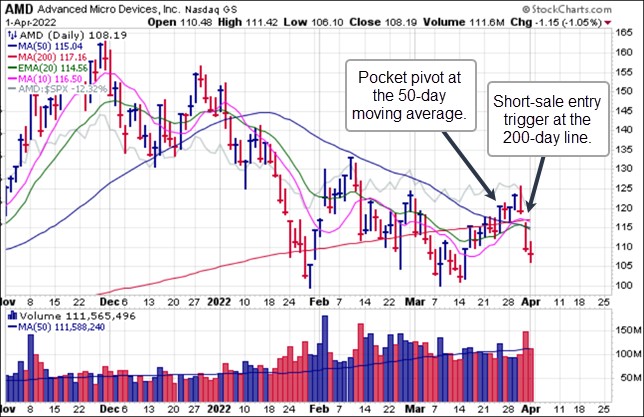 A sampling of nine big-stock semiconductor names illustrates the sudden change in character these names demonstrated as the market move into the second half of the week. Most of the names shown below triggered short-sale entries along their 50-day or 200-day moving averages and show the tendency of stocks to change course just as they begin to build up constructive-looking price/volume action.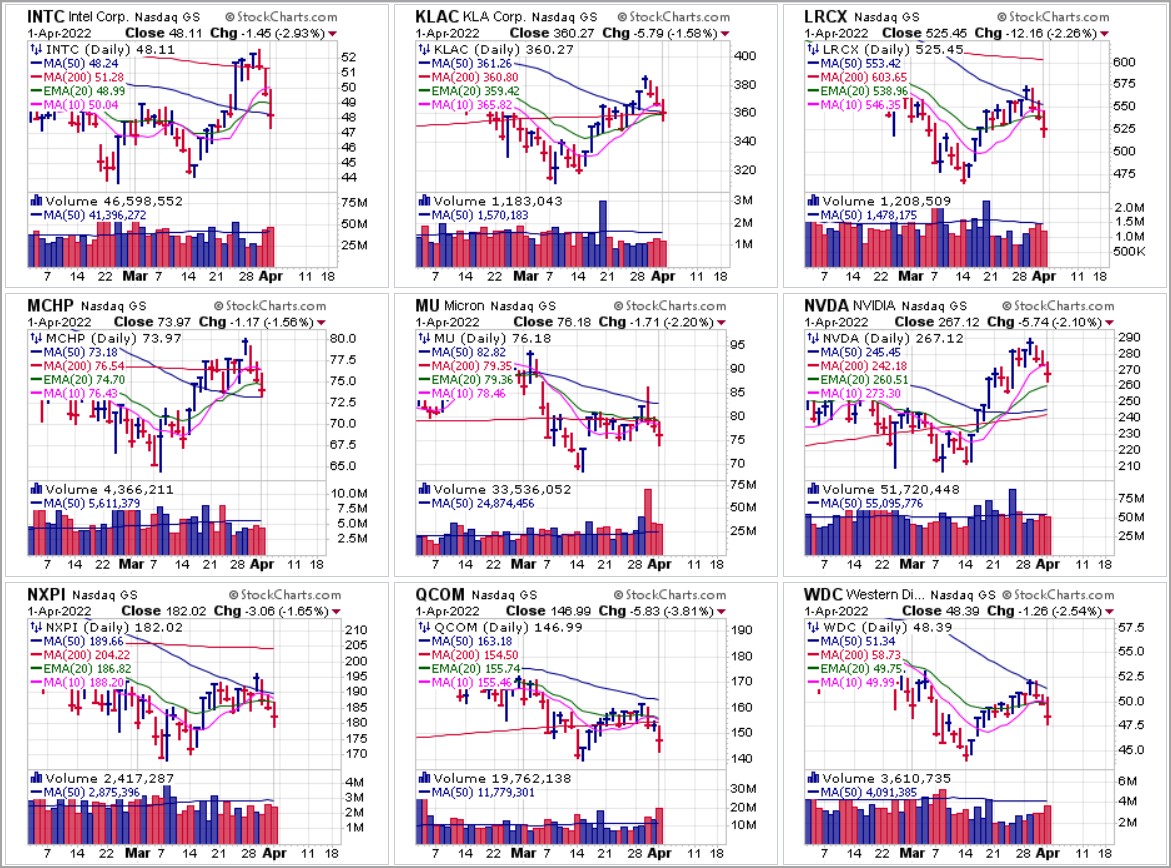 Meanwhile, as interest rates rise, something that is generally considered as a major positive for financial stocks, the group is lagging badly. Several big-stock financials morphed into shorts along moving average resistance this past week. Is this a cautionary signal for the market in general?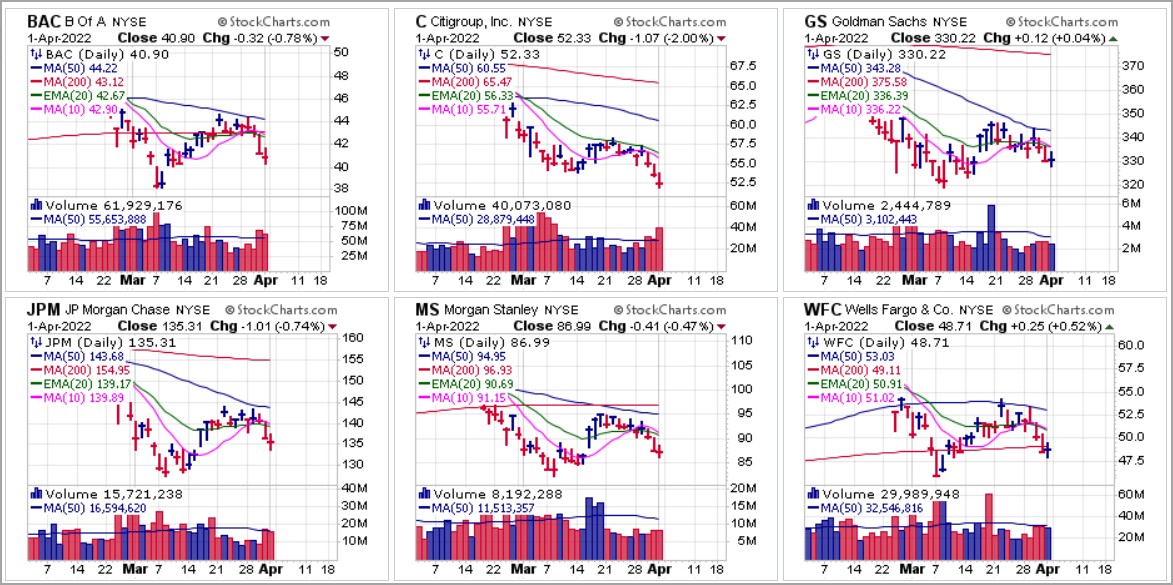 Financials and semiconductors were rallying brisky off the March lows before losing momentum more recently and turning back to the downside. Other groups may become vulnerable in the coming days, such as infinite-PE cloud names like
Bill.com (BILL)
and
CrowdStrike (CRWD)
. which push into shortable areas along moving average resistance at their respective 200-day lines. The 200-day moving averages then serve as references for upside stops.

The
Market Direction Model (MDM)
remains on a
SELL
signal.