The market appears set for a test of the March lows as hawkish comments from Head Fed Head Jerome Powell on Thursday torpedoed the S&P 500 at its 200-day moving average. The index, along with its cohorts including the NASDAQ Composite then broke lower again on Friday. We remain in a bear market correction as we expect that a potential new leg down in the general market indexes is now commencing, as we have warned was likely in recent weeks.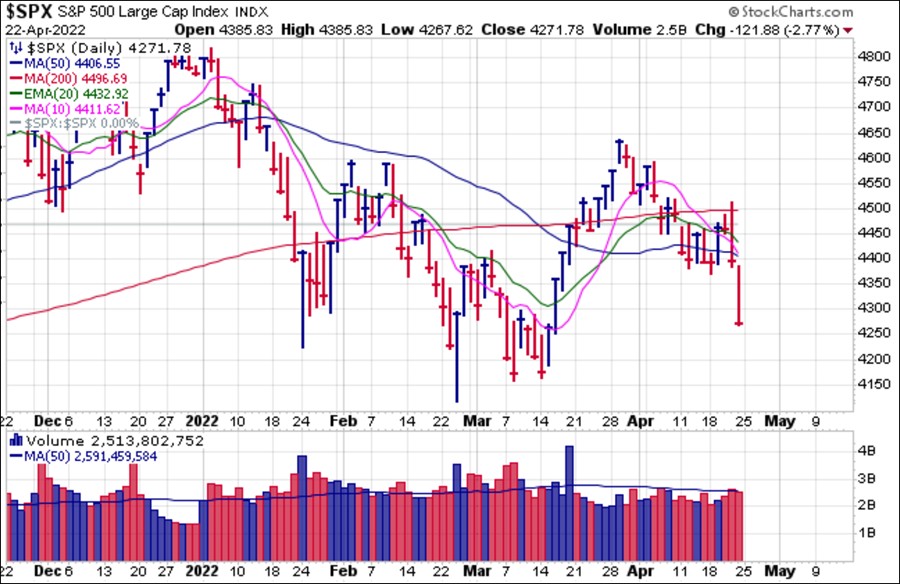 One major clue that a new down leg may be starting is seen in the action of what we like to refer to as "stuff stocks," or those names that have benefitted from the commodity-inflation theme and which have been in their own little stealth bull market since early January. Many of these names broke down sharply this past week, such as aluminum producer
Alcoa (AA)
and big-stock copper producer
Freeport-McMoRan (FCX)
. Uranium producer
Cameco (CCJ)
has now failed on a recent breakout attempt and triggered a short-sale entry at its 20-dema on Thursday. Iron ore producer
Cleveland-Cliffs (CCJ)
gapped up on Friday after reporting earnings but quickly morphed into a shortable gap-up, triggering a short-sale entry at its 20-dema later in the day. It would remain shortable as close to the line as possible which then becomes a covering guide.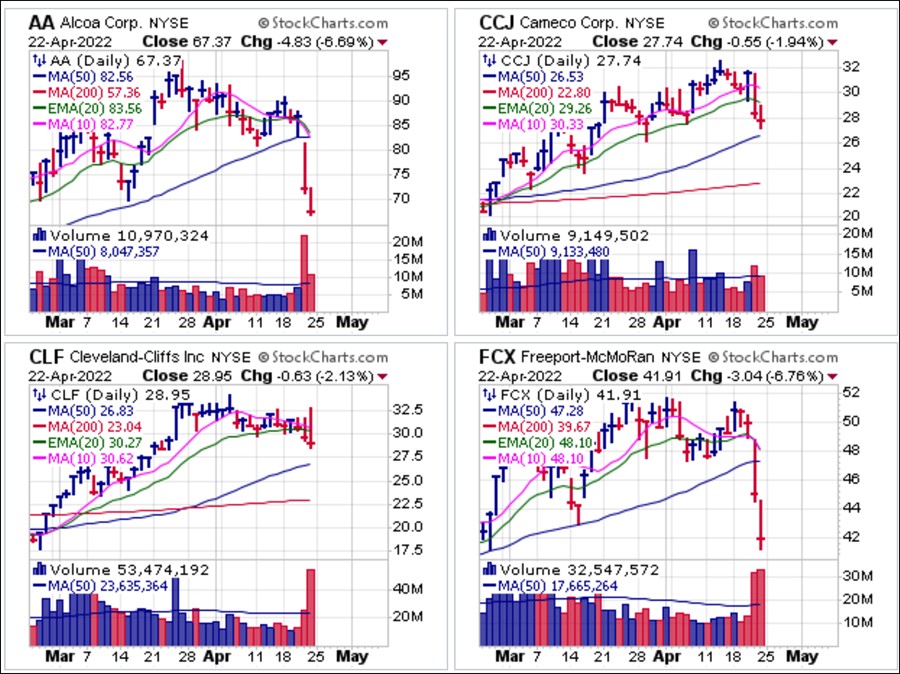 The oils , materials, financials, and metals ETFs also illustrate the weakness in what are traditionally economically-sensitive areas of the market. Talk of two 50-basis point and one 75-basis point interest rate increases over the next three Fed meetings has now shifted to talk of one 50 and two 75's, and stocks have finally broken broadly in response.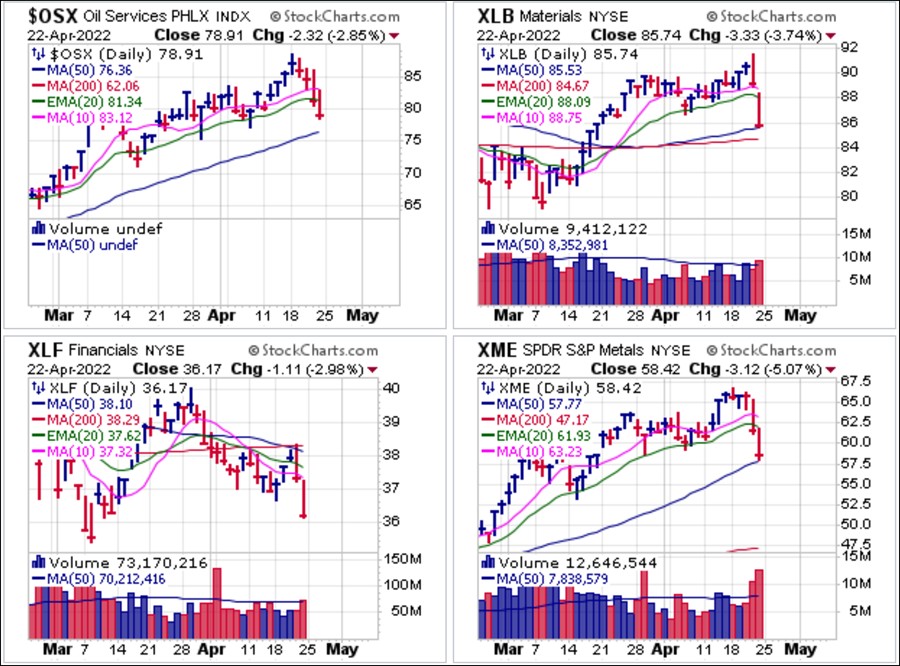 It appears that all the speculation and hand-wringing over whether the Fed will be able to "engineer" a soft-landing is moot. In our view, it is possible the Fed won't even engineer a hard-landing, but something more akin to a hard fall. We have never seen the market start a bold new bull market when the Fed is hiking rates so aggressively, and those who continue to tout the current bear market as a "buying opportunity" have so far been dead wrong if not entirely ignorant of market history. The jig is up!
The Market Direction Model (MDM) remains on a SELL signal.