Major market indexes remain in choppy 2-3 week ranges as intraday volatility plagues the market. A hot Producer Price Index that saw the non-core number come in at 0.7% vs. expectations of 0.4% sent the market lower on Friday, but the
NASDAQ Composite
and small-cap
Russell 2000 Indexes
held support at their 20-day exponential moving averages. The
Dow
was the only index to recover and close positive on Friday as it found support at its 50-day moving average. The
S&P 500
closed just below the 20-dema as the market remains in an unresolved state. CME futures are now predicting three more rate hikes from the Fed in 2023 vs. a prior two, as inflation now appears more persistent, dashing any fantasies of
disinflation
as Fed Chair Powell alluded to in his statements right after the last Fed policy announcement.
Hopes of a Fed pivot in the New Year have sparked massive rallies in meme stocks and other infinite-PE names popular with retail investors who have returned to a more bullish state of mind. The
American Association of Individual Investors
sentiment surveys shows that bearish sentiment has diminished markedly from the extreme highs seen during the 2022 bear market. Bullish investors have increased from a low of 15.4% to a current 34.1%, reflecting that while individual investors may be far less bearish, they do not seem able to afford a more bullish stance.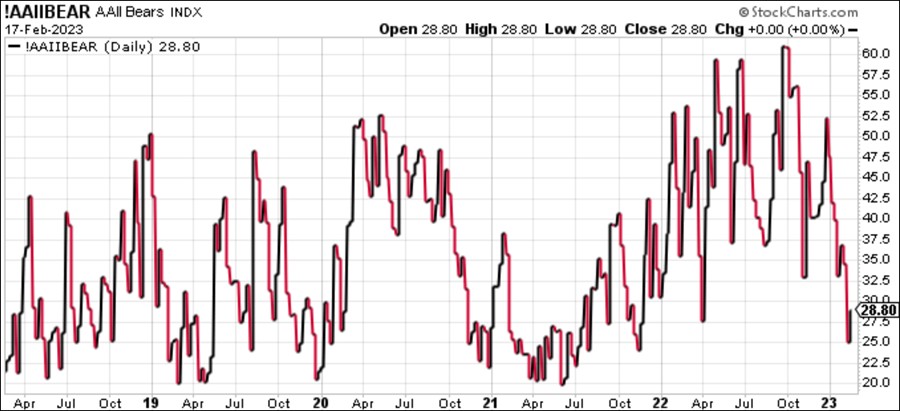 The return of FOMO-oriented retail investors sent sent Gil's proprietary
Ponzi-Stock Index
into a parabolic move in January but that has now lost momentum as reality sets in.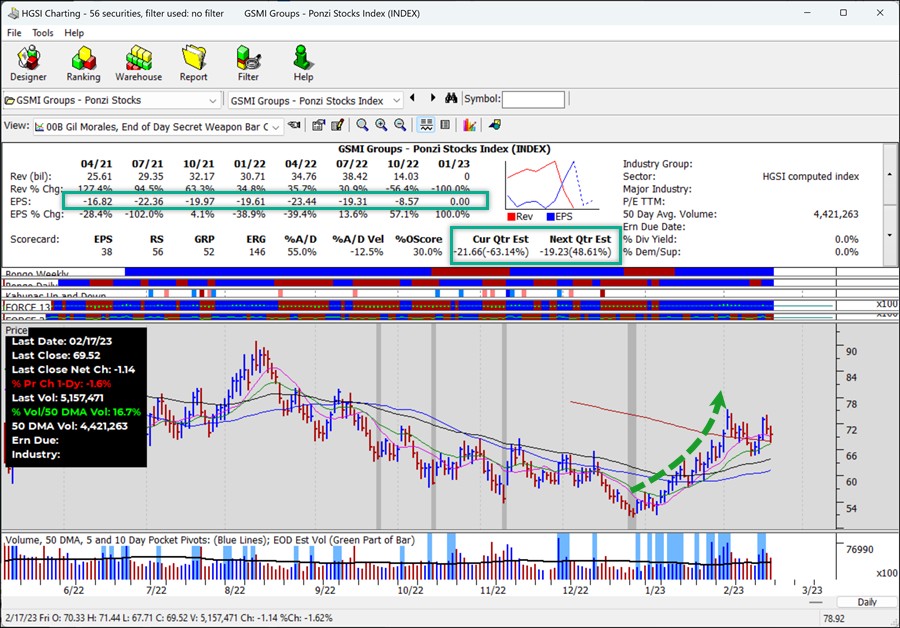 Earlier in the week we reported on iron ore pellet producer
Cleveland-Cliffs (CLF)
as it posted a U&R long entry at the prior flag low and a pocket pivot at its 20-dema. That failed almost immediately and the stock now looks to be breaking down from a miniature head & shoulders formation as it triggers a short-sale entry at the 20-dema.
CLF
did well in January but that move appears to be short-lived as the stock now rolls back to the downside.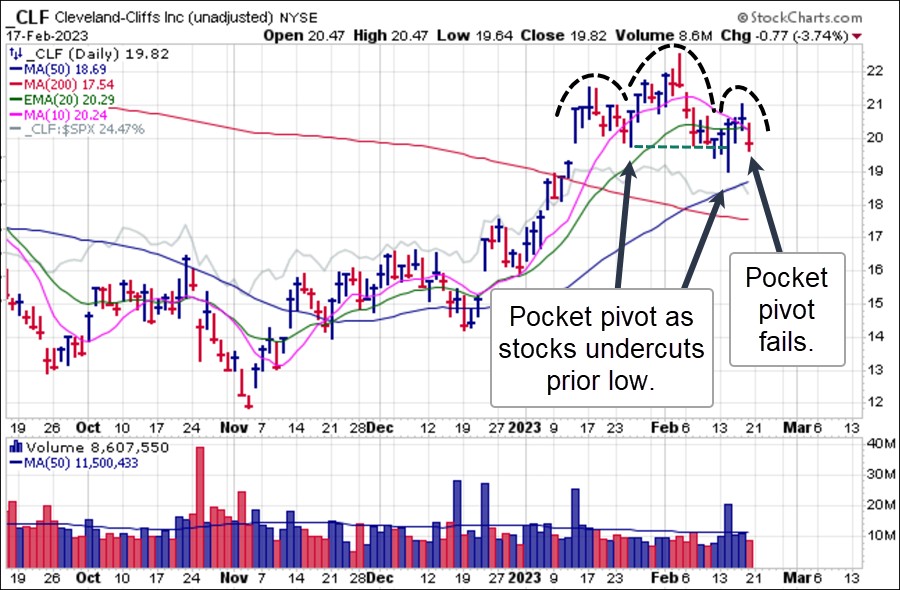 Precious metals continue to decline as interest rates and the dollar have risen. After a sharp move off the November lows, a pullback is not surprising as Fed pivot hopes diminish.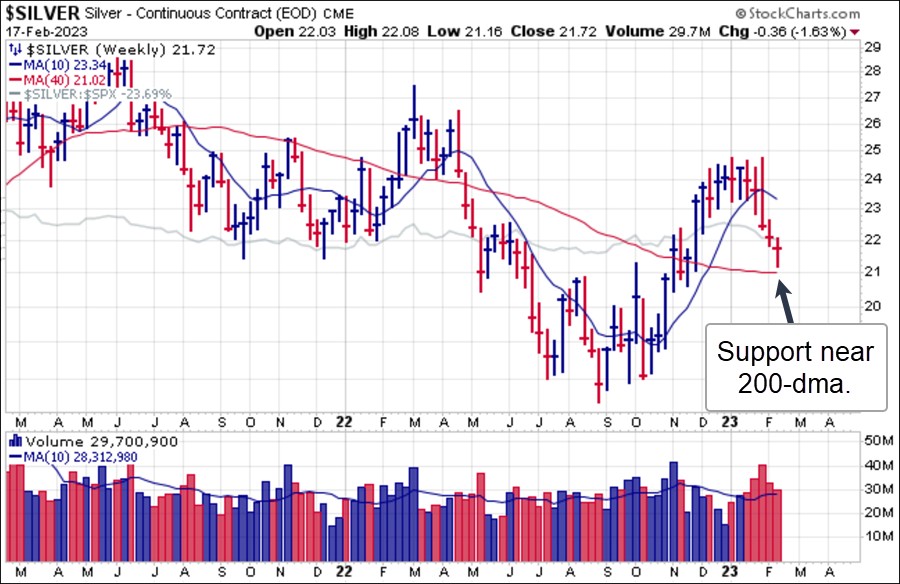 In our view, the probability that the market's rally in January has run its course is certainly one to reckon with as inflation remains an issue and disinflation fantasies have been quashed. We do not subscribe to the idea that a new bull market has begun, although in the past week numerous pundits, talking heads, and strategists have expressed this sentiment as if it is a settled fact.
The Market Direction Model (MDM) remains on a SELL signal.