The stock market remains in a correction in our view, as most individual stocks have experienced severe technical damage and there is very little, if anything, in the way of compelling long set-ups to be found. For now, however, the S&P remains above critical support at its 200-day moving average as volume declined on Friday.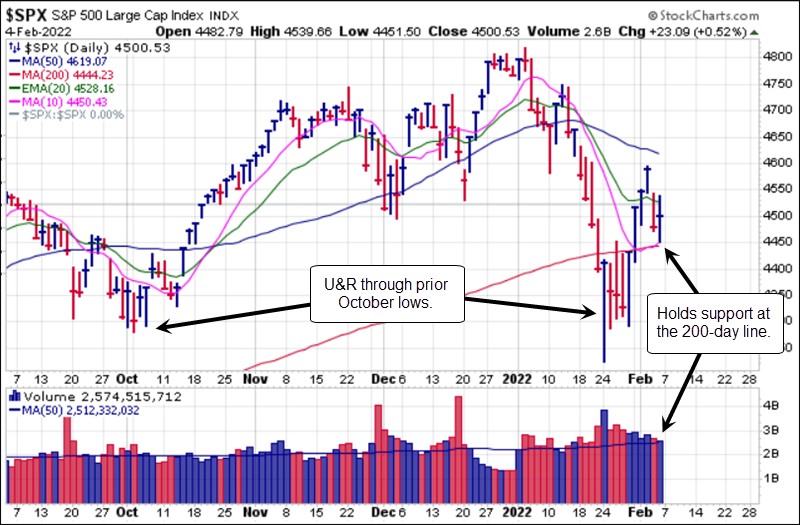 The
NASDAQ Composite
remains well below its 200-day moving average as it clings to support along its 10-day moving average, the lowest of the four shown on the daily chart below.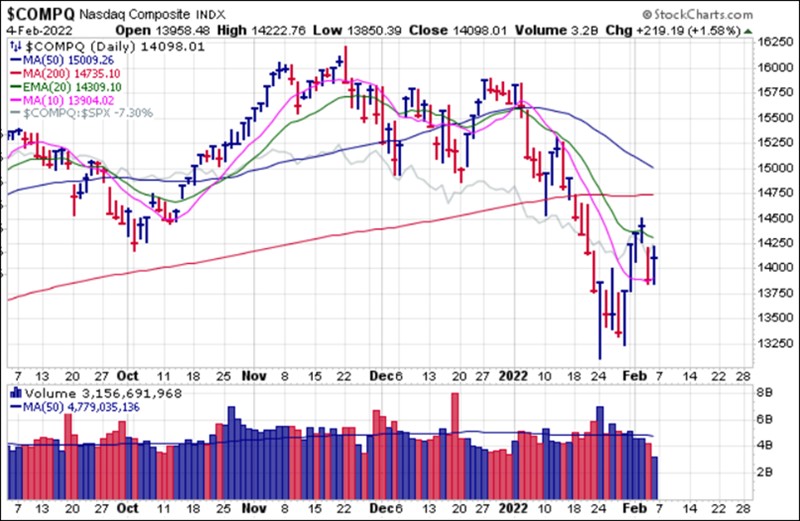 The 10-Year Treasury Yield ($TNX) spiked to a two-year high on Friday, and with market-based interest rates rising as the Fed continues to fiddle, risk to stocks remains high as a result. We continue to believe that for intermediate-term trend-following investors, cash remains the safest place to be currently.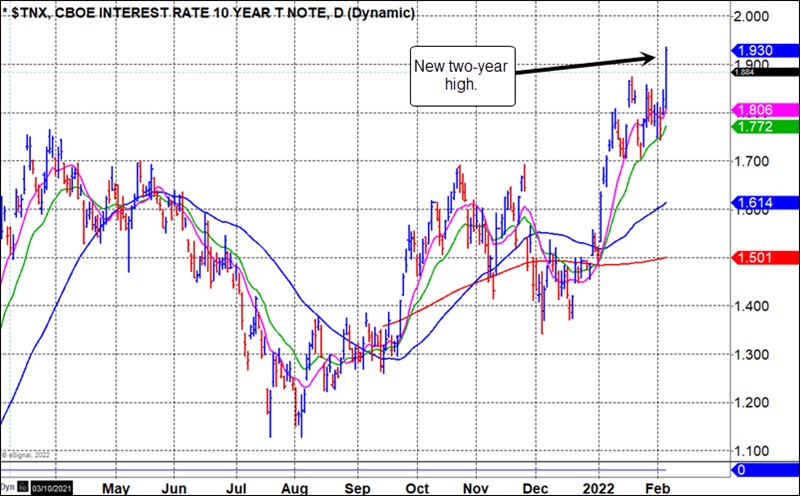 The Market Direction Model (MDM) remains on a CASH signal.