Major market indexes remain within bear flags as the weekly charts show below for the NASDAQ Composite ($COMPQ), Dow Jones Industrials (INDU), S&P 500 ($SPX), and Russell 2000 (IWM). Resistance has remained at the 10-week moving average for all four as the indexes have stair-stepped their way lower all year long.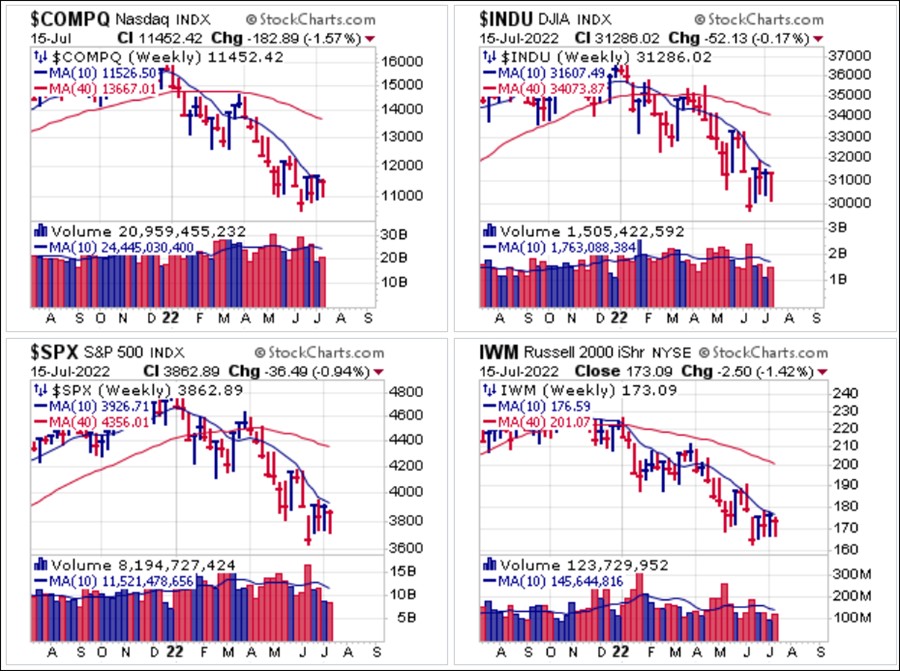 MasterCard (MA)
and
Visa (V)
have again rallied into moving average resistance. MA pushed into its 50-dma on Friday where it may be shortable using the line as a tight covering guide.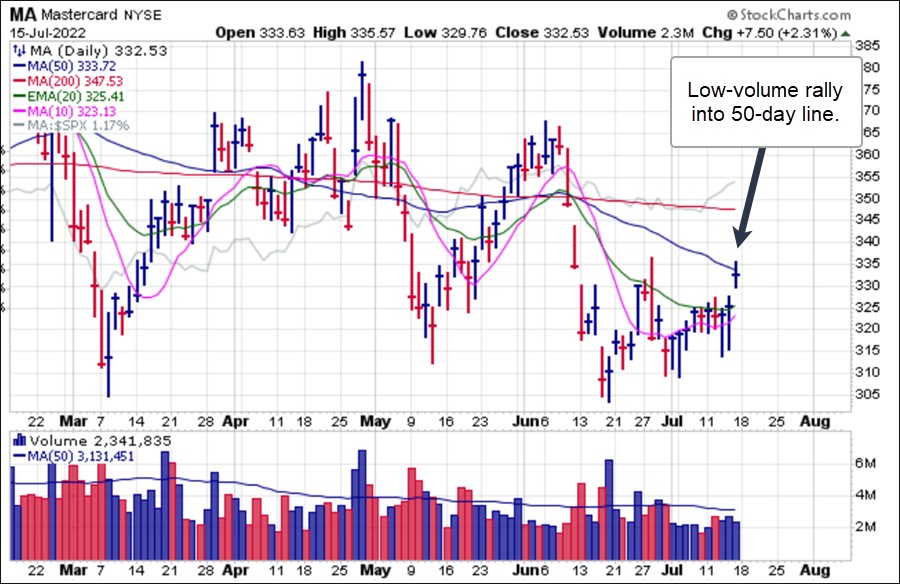 V gapped up and rallied into its 200-day moving average where it was shortable back in early June and and late April before breaking lower at those times. Friday's rally into the 200-dma also proved to be a reasonable short-sale entry point using the 200-day line as a tight covering guide.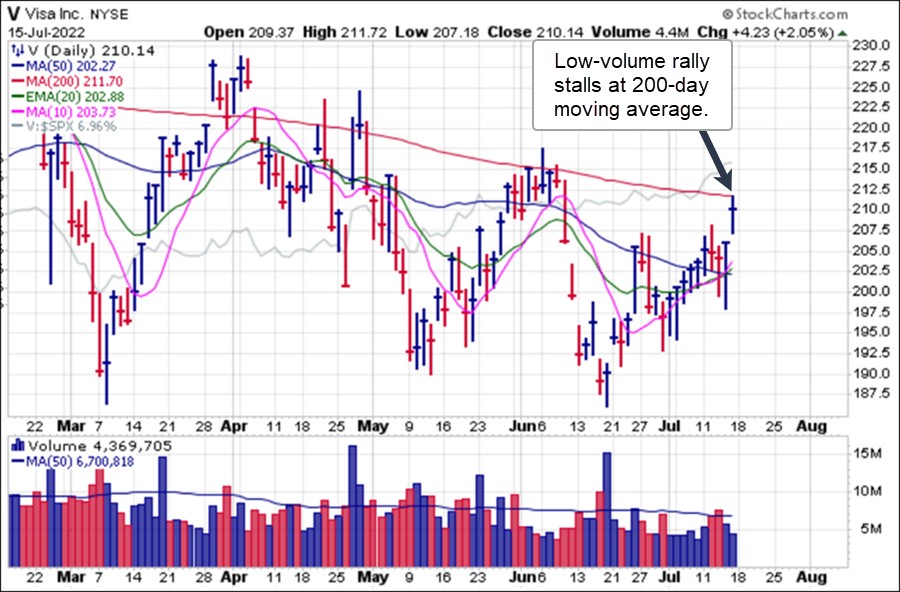 While many severely beaten-down stocks are mostly bouncing around or off recent lows, very little is seen in the way of concrete and favorable long set-ups. Meanwhile, logical rallies into logical moving average or price resistance may still offer short-sale entries using the same price and/or moving averages as references for covering guides.
While we remain in a bear market, the possibility of bear market rallies still exists, particularly as we move through the end of summer. At the same time we are moving into the thick of earnings season which may also have its effect one way or another. Big-stock NASDAQ names
Apple (AAPL)
,
Amazon.com (AMZN)
,
Alphabet (GOOG)
, and
Microsoft (MSFT)
will be reporting earnings at the end of the month, with
Netflix (NFLX)
slated to kick things off for the big-stock NASDAQ names on Tuesday after the close when it reports earnings. The stock has been building a bear flag which will likely resolve after earnings.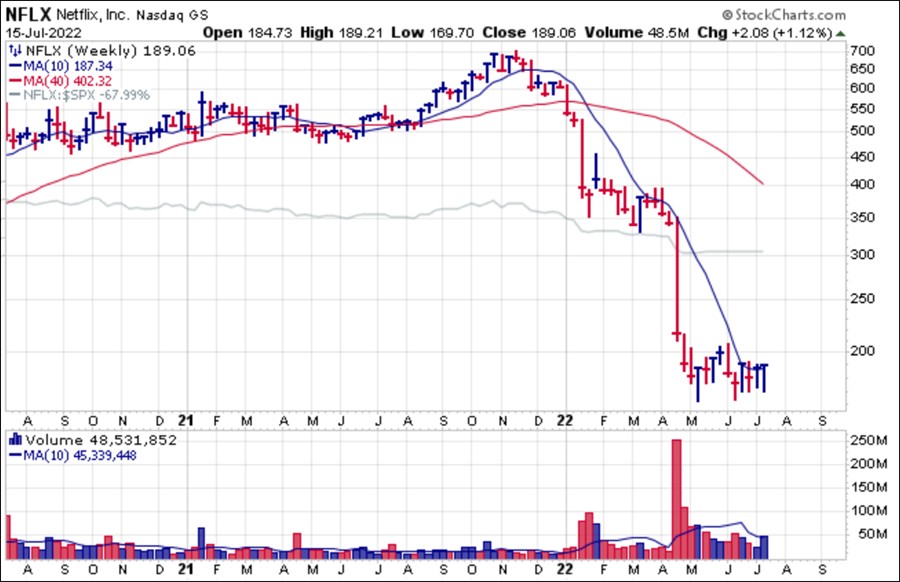 The
Market Direction Model (MDM)
remains on a
SELL
signal.