The market has been stuck in what mostly appears as a bear flag, although some attempt to make the case for a bear market rally. The NASDAQ Composite ran into resistance at the highs of this bear flag and the 50-day moving average, which runs well below the 200-day moving average.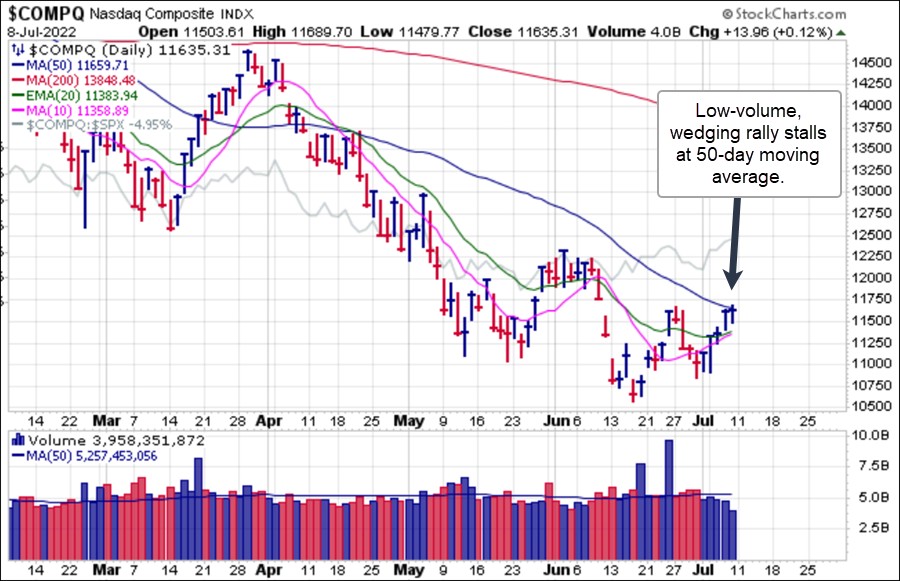 At the same time, we've seen stocks like Meta Platforms (META), Netflix (NFLX) , and Zoom Video Communications (ZM), once high-flying techs with massive PE-expansions get added to the Russell Value index as their PE's have undergone severe contractions. While some may call these value stocks, the fact is that the market shows that it place a much lesser value on these companies' forward earnings streams than it did a year ago, as the one-year weekly charts below show.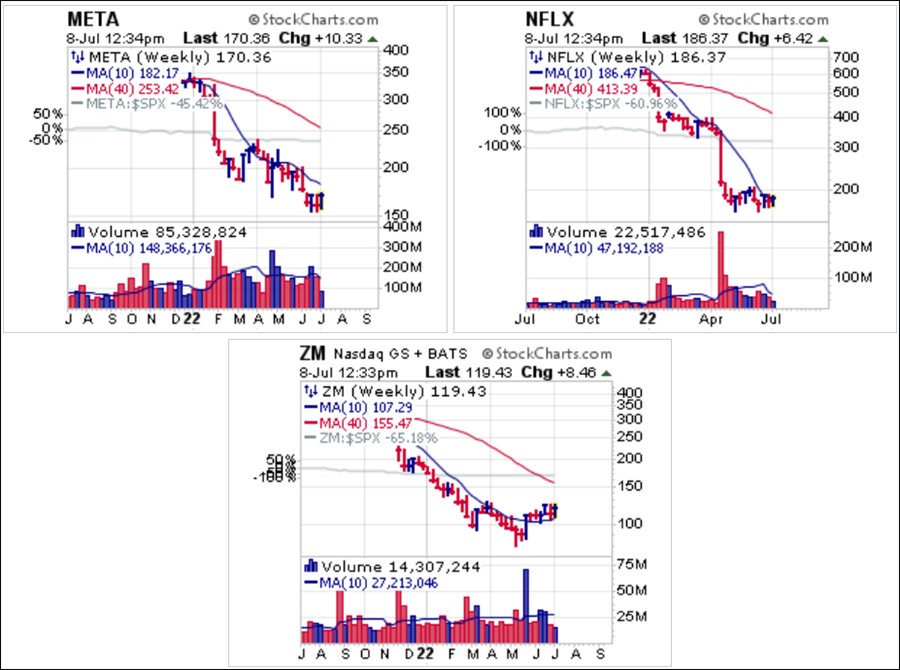 Active money managers, at least as measured by the National Association of Active Investment Managers (NAAIM) Exposure Index, are positioned bearishly, with the lowest long exposure since March/April of 2020 as pandemic-related market fear reached a crescendo. The recent American Association of Individual Investors Bullish & Bearish Percentage Surveys have shown extremes in bearish sentiment. Yet the market has not been able to rally meaningfully, which brings up a concept we' e discussed before. That would be the idea that so much wealth has evaporated, with additional vaporization of mis-allocated capital occurring in the crypto currency space during the 2020-2021 Everything Bubble Market, there is little left to drive stocks and other so-called risk assets to the upside.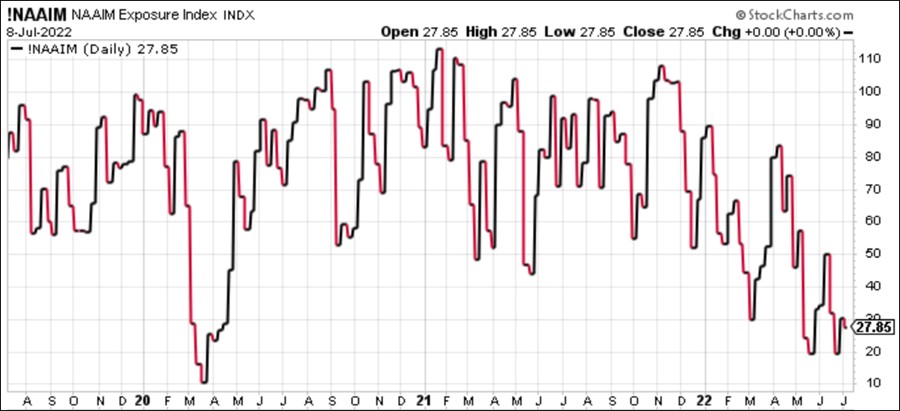 Second quarter earnings season has just begun, with big financials like
J.P. Morgan (JPM)
and
Morgan Stanley (MS)
expected to report Thursday before the open. As earnings season comes into full swing by the end of July, big-stock index names like
Apple (AAPL)
,
Amazon.com (AMZN)
,
Alphabet (GOOG)
, and
Microsoft (MSFT)
will also be reporting, giving investors a view into how the current economic slowdown and inflation pressures are impacting earnings. These names also have the potential to move the market, and may help to resolve the current sideways bear flag environment we are in currently. Until further evidence to the contrary, we remain cautious on the market, as cash is still king for now.
The
Market Direction Model (MDM) r
emains on a
SELL
signal.