There are currently no stocks that fit our criteria for inclusion on the Focus List, so it remains the null set for now. Meanwhile, as we noted in last weekend's Focus List Review, it is enough to follow the major market indexes using the Market Direction Model, which switched to a BUY signal two Thursdays ago. Thursday's gap-down open looked like it was setting the market up for a disastrous day, but by the close the major market indexes were well off their intraday lows. The NASDAQ Composite Index illustrates this quite well with a big shakeout and bounce off logical support at its 20-day exponential moving average, and it then ended the week at all-time highs.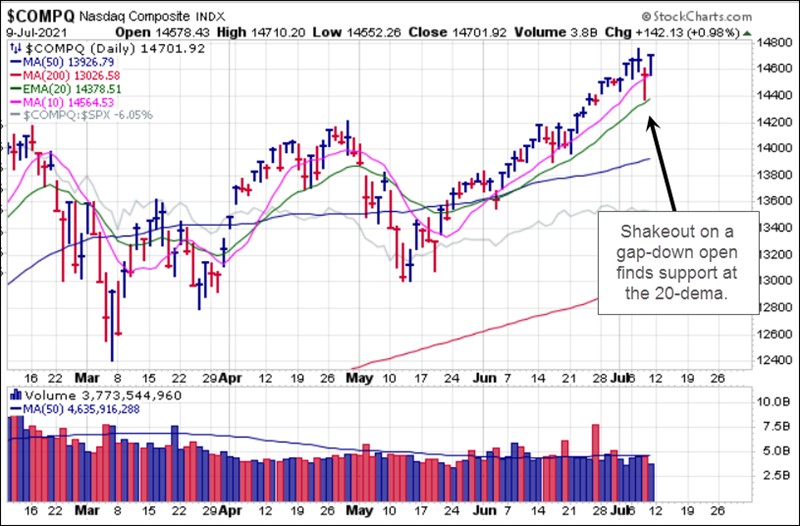 The bottom line is that despite the ugly start to Thursday's trading day, it was not a signal to go short. In fact, short-sale set-ups were hitting our radar well before Thursday, as is evident on the charts of Brooks Automation (BRKS) and Western Digital (WDC), which we reported on as short-sale entries on June 16th, long before Thursday's gap-down open. By the time Thursday came around both stocks were moving lower and into areas where undercut & rally moves along prior significant lows came into play. As discussed in Short-Selling With The O'Neil Disciples (John Wiley & Sons, 2015) such U&R moves are used as cover points, and we would highly recommend that any member looking to work the short side of this market read that book in order to fully understand our short-selling methods.
This was evident in Brooks Automation (BRKS) when it undercut its prior May low on Thursday after becoming extended on the downside after an optimal short-sale entry at its 50-day moving average seven trading days before.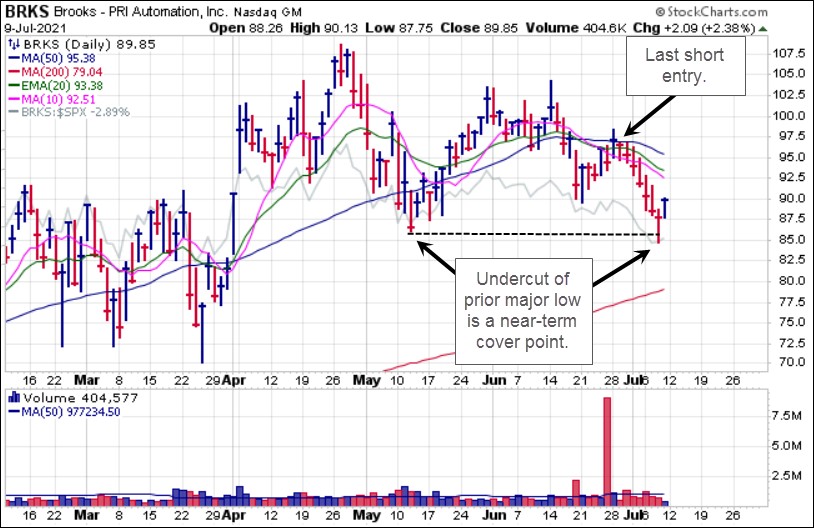 Western Digital (WDC) pulled a similar type of U&R, undercutting its prior June low on Thursday before rallying back up towards its 10-dma and 20-dema, where it could become shortable again.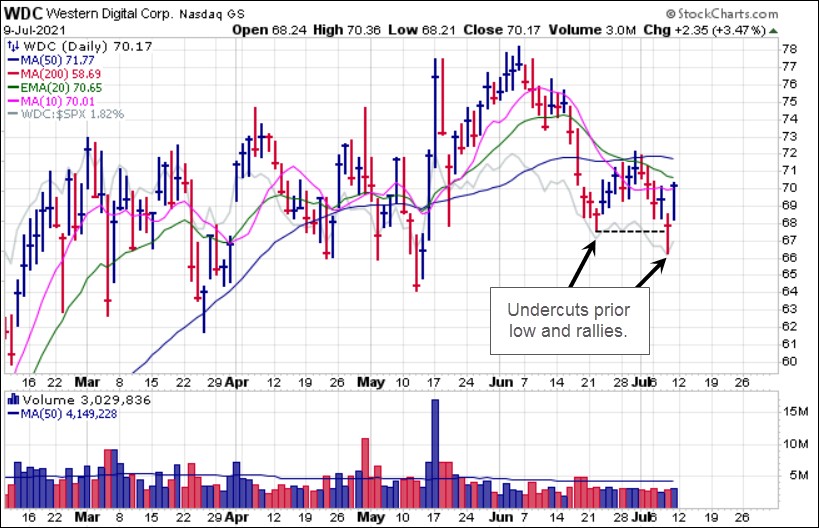 As we commence earnings season this week with several big-stock financials set to report along with big-stock industrial metals name Alcoa (AA) set to report on Thursday after the close, we may begin to see long or short set-ups materialize after earnings reports. On Tuesday morning we will see Goldman Sachs (GS) and J.P. Morgan (JPM). Bank of America (BAC), Citigroup (C), and Wells Fargo (WFC) are expected to report Wednesday morning, while Charles Schwab (SCHW), Morgan Stanley (MS), and U.S. Bancorp (USB) are expected to report Thursday before the open. As a group, these earnings reports could have an influence on the general market, so are of interest to us. Financials have been trending lower for the past several weeks, correlating roughly to declining interest rates.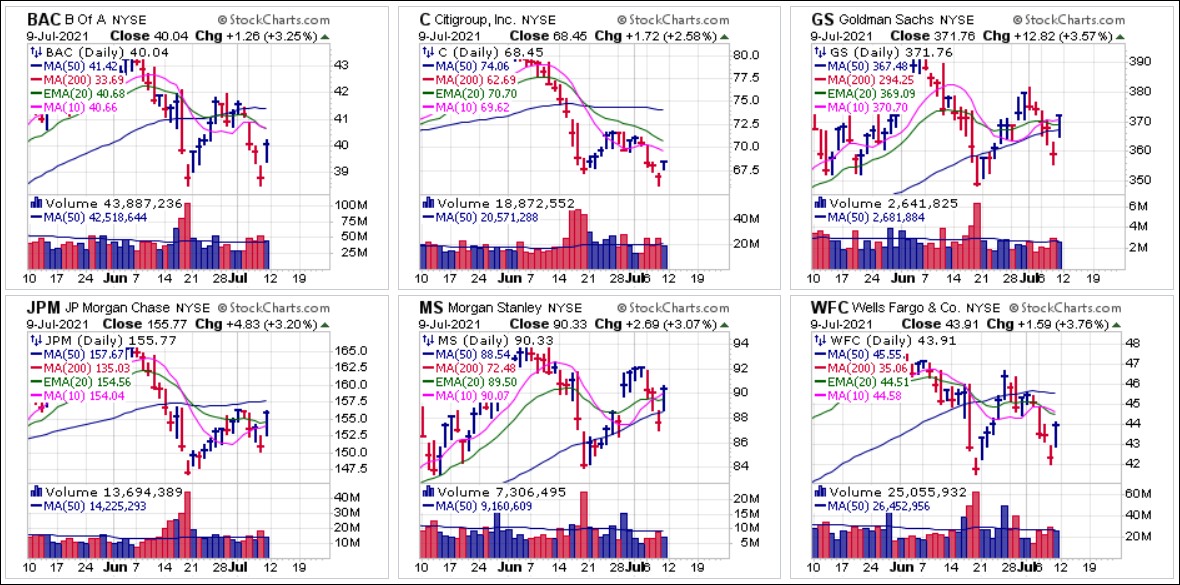 Alcoa (AA)
is expected to report Thursday after the close. Industrial metals, including other aluminums like
Kaiser Aluminum (KALU)
and
Century Aluminum (CENX)
as well as copper producer
Freeport McMoRan (FCX)
and steel names like
U.S. Steel (X)
and
Steel Dynamics (STLD)
have been correcting over the past two months. Most of these names will be reporting earnings over the next 2-3 weeks and investors will have a chance to see whether earnings reports can jolt any of these names out of their current corrections.