The short bear market rally that began in late May appears to have run its course. The major market indexes rolled below their 20-day exponential moving averages on Thursday on higher volume, as the daily chart of the NASDAQ Composite Index shows below, leading to a gap-down break on Friday after a hot Consumer Price Index number was reported. A test of the May lows appears imminent ahead of next week's Fed policy announcement on Wednesday.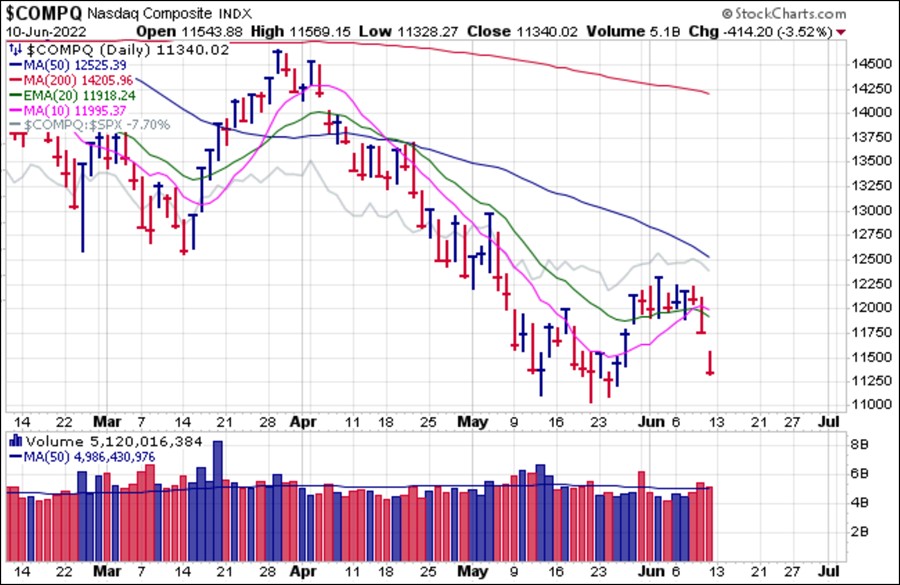 The
Market Direction Model (MDM)
remains on a
SELL
signal.
In an odd divergence, precious metals and precious metals-related stocks rallied sharply. Inflation continues to run hot so the precious metals may be on the verge of a new uptrend as they were the classic risk-off asset in the stagflationary 1970s. The
Sprott Physical Gold Trust (PHYS)
and the
Sprott Physical Silver Trust (PSLV)
both posted undercut & rally moves through the lows of their current short bull flag formations. The
PHYS
also posted a pocket pivot at its 10-day line in a huge-volume outside reversal to the upside.
The
PSLV
, which we reported on early in the day as being on track to post a pocket pivot just barely failed to clear its 10-day line, closing one penny below, but still posted a U&R through the prior 7.35 low of two weeks ago.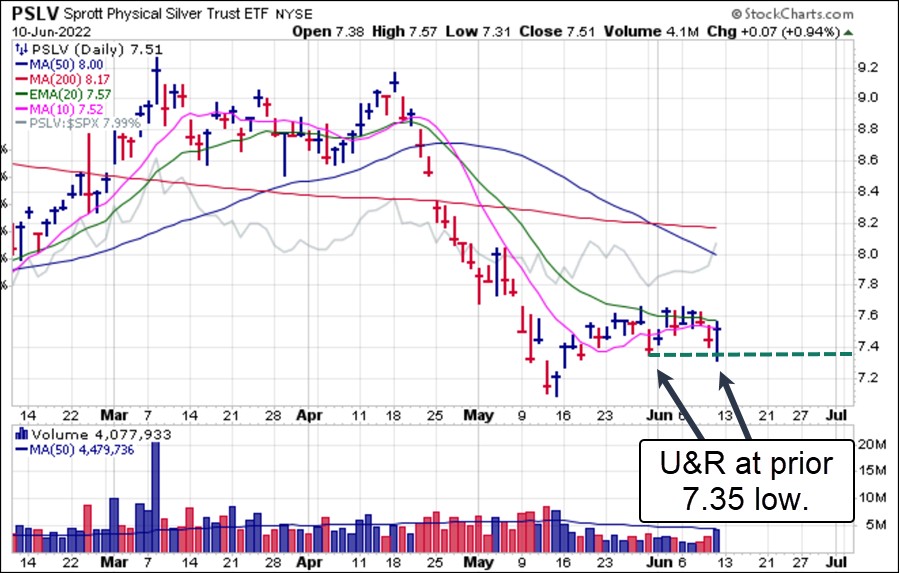 Similar U&Rs and pocket pivots were seen in the gold and silver miners and related stocks on Friday as they correlated to the move in gold in silver. The broad group move is well-represented by the
VanEck Vectors Gold Miners ETF (GDX)
which posted a big-volume outside reversal to the upside that also worked out as a U&R and pocket pivot. While this is buyable using the 10-day line as a tight selling guide if the group move turns out to be a one-day wonder trade, any strong move through the 200-day line just above would offer confirmation of Friday's action.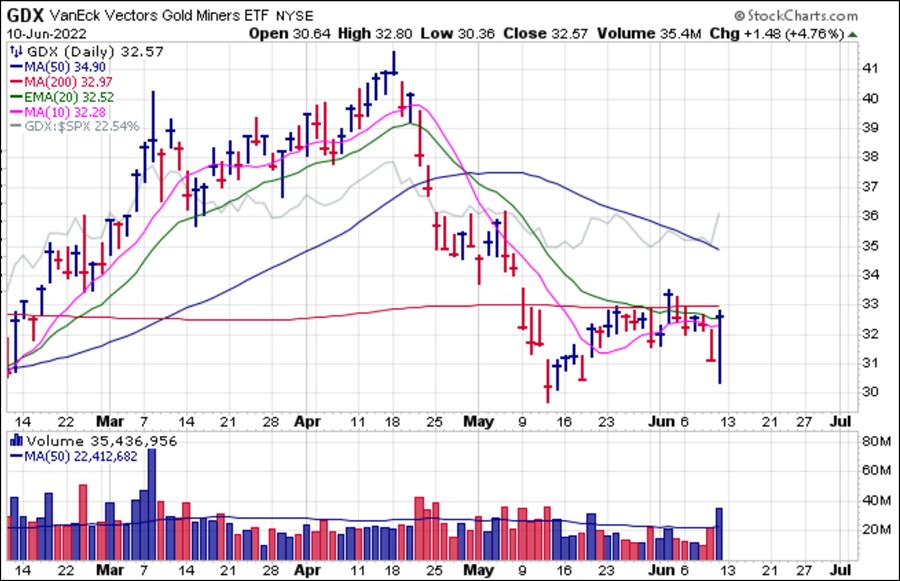 As we discussed in our Wednesday live webinar, we believed at the time that the bear market rally that began in mid-May had likely runs its course by that time. That turned out to be prophetic as the market now looks set to at best test, at worst bust, the prior mid-May lows.