Major market indexes continue to rally off last week's lows in an oversold bear market rally. Volume was lighter on Friday as the indexes melted higher on hopes that the Fed will be done raising rates sooner than later. A morning reversal to the downside on Thursday reversed back to the upside when voting Fed member Michelle Bowen declared that she favors a 75 basis-point rate hike at the Fed's next meeting in July. The hope assumes, of course, that the Fed has everything under control and will soon slay the inflation dragon, and we would argue that this is far from settled.
It was nevertheless enough to keep the indexes melting higher on Friday on very heavy volume as a result of Russell Index rebalancing. Since we don't see any convincing set-ups on the long side we remain on the sidelines. As the NASDAQ clears its 20-dema and approaches the 50-day moving average, we would look for the rally to eventually run its course as overhead moving average resistance comes into play, pending further evidence to the contrary.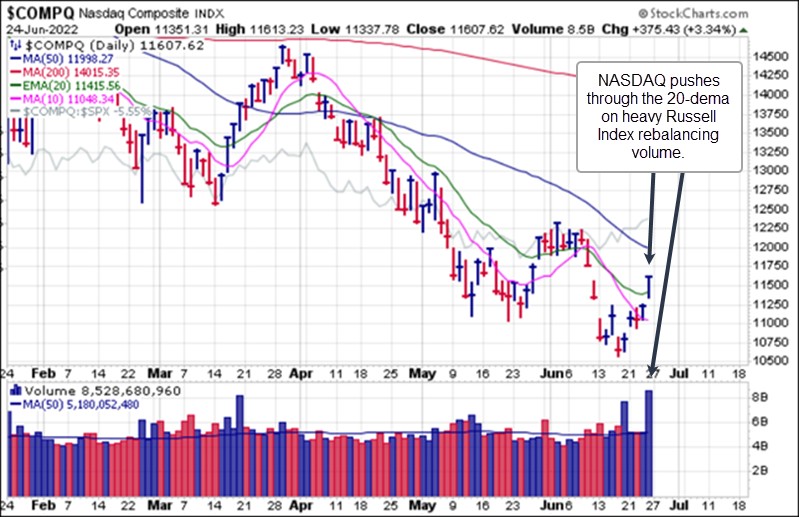 Sentiment has also been aligned for a bear market rally. The National Association of Active Investment Managers Exposure Index shows the lowest levels of net long exposure since the pandemic started in March of 2020. Extreme bearish positioning sets the indexes up for a short-covering melt-up, which is what we saw on Friday.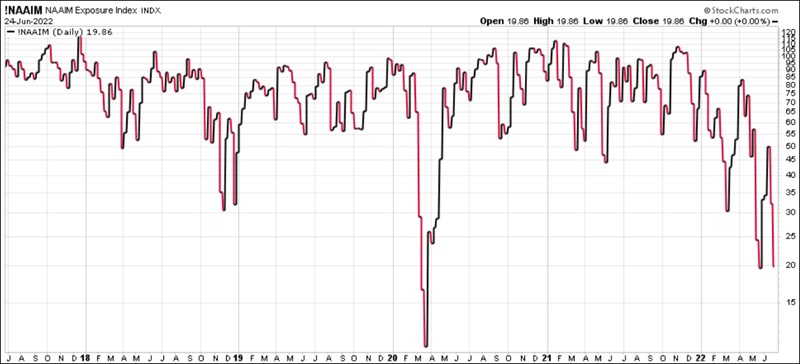 Meanwhile, retail investor sentiment remains moribund as the American Association of Individual Investors Bears Index shows 59.30% bears, just .06% below the peak of late April.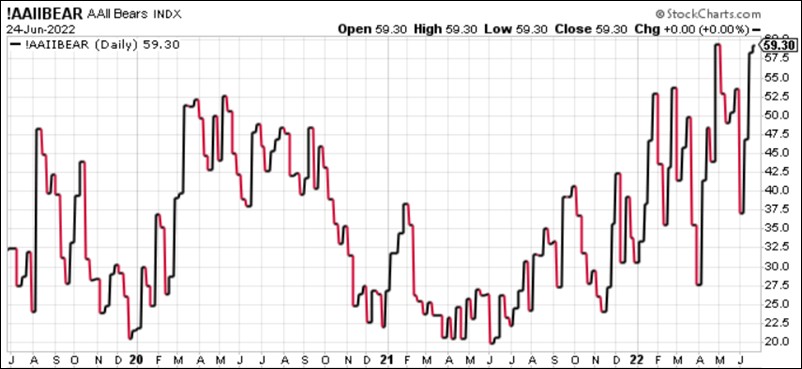 The Market Direction Model (MDM) remains on a SELL signal.