General Observations:
After posting one of its worst months in history the market is now engaged in its first sustained oversold rally that is now four days in duration coming off the lows of this past Monday. This is coming from a logical position at the top of a roughly two-year consolidation the S&P 500 Index formed back between early 2015 and late 2017 as seen on its weekly chart below. The indexes remain far off their late February peaks, and the bear market is still in force.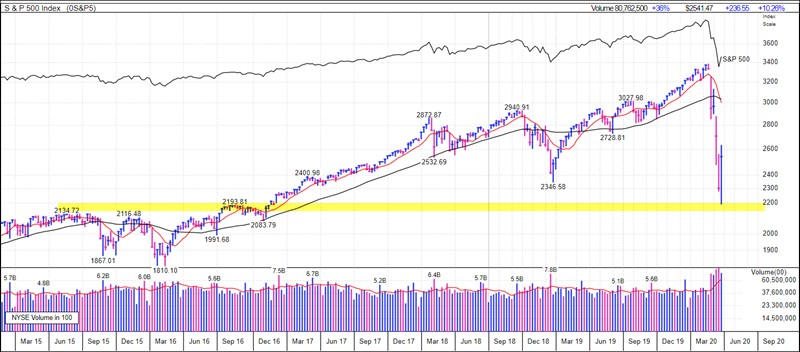 The Market Direction Model (MDM) remains on a sell signal.
The
SPDR Gold Shares (GLD)
, which sold off the prior week as forced selling overcame the market even as physical gold remains well above $1700-$1800 an ounce, regained its 200-dma on Monday. This triggered a moving average undercut & rally long entry on Monday, and the GLD is now consolidating that move. It has so far held tight as volume dries up, putting it in a secondary entry positions using the 50-dma as a selling guide. A pullback closer to the 50-dma, should it occur, would offer an even more optimal long entry. We would note that gold's six-day rally off the lows of last week perfectly and inversely correlates to the current six-day sell-off in the U.S. Dollar. With the Fed going all-in as it intends to flood the system with printed dollars as necessary, its impact on the fiat currency known as the dollar could have unintended consequences. We believe gold is likely to benefit from the Fed's actions.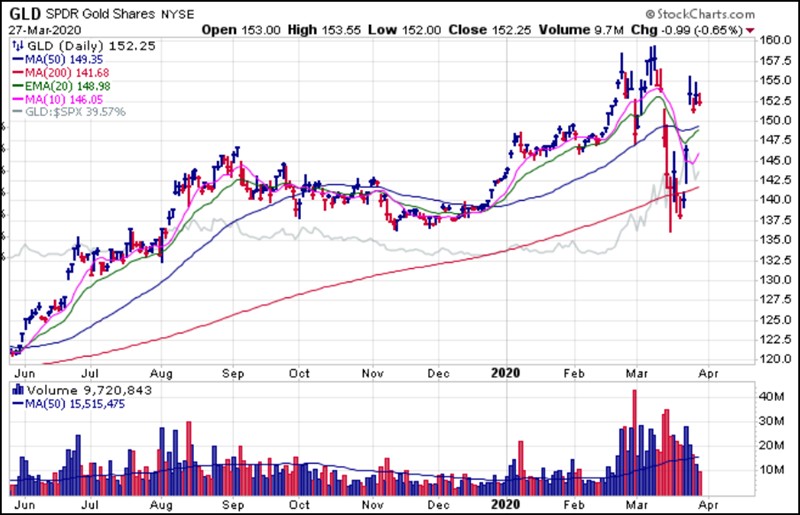 Cash remains king, and trend-following investors should remain on the sidelines for now.