Stocks remain volatile as news out of Ukraine combined with Fed Chairman Jay Powell's press event on Wednesday where he stated he would not vote for a 50 basis-point rate increase when the Fed meets the week after next, keeps investors on their toes. Amid all the volatility, however, we can see that the S&P 500 Index is pulling back in a short range as it tries to stabilize and consolidate the Ukrainian Invasion lows of two Thursdays ago. Our general view is that the market is in an overall downtrend currently and we consider the potential for lower lows to remain in force.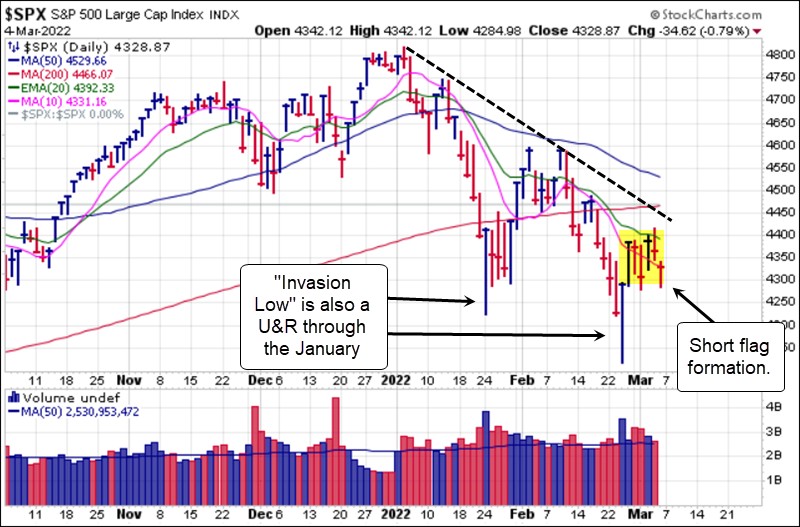 SunPower (SPWER)
was reported on as a short-sale entry candidate at its 50-day moving average on Tuesday, March 1st. In fact, the stock was shortable at the 50-day moving average for the past four days in a row as it ran up into the line and then backed down. It finally closed below the 20-dema on Friday, which sets up a potential secondary short-sale entry using the 20-dema as a covering guide.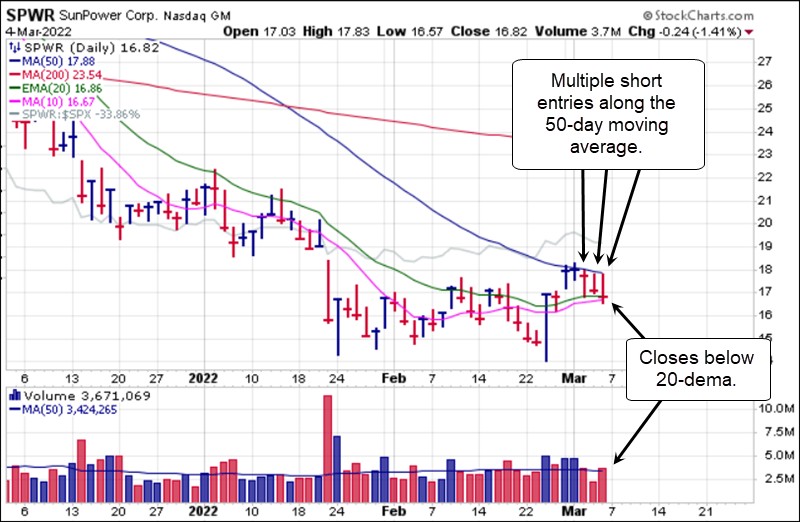 On Sunday we reported on
Snap (SNAP)
as a short-sale target at its own 50-day moving average. On Monday the stock closed just above the line but then on Tuesday broke below the 50-day, triggering a short-sale entry at that point. It also presented secondary short-sale entries at the 20-dema on Tuesday by the close and again on Wednesday and Thursday before posting lower lows on Friday. Any rallies back up into the 10-dma/20-dema would offer potential short-sale entries from current levels, although the optimal entries occurred earlier in the week right after we reported on SNAP.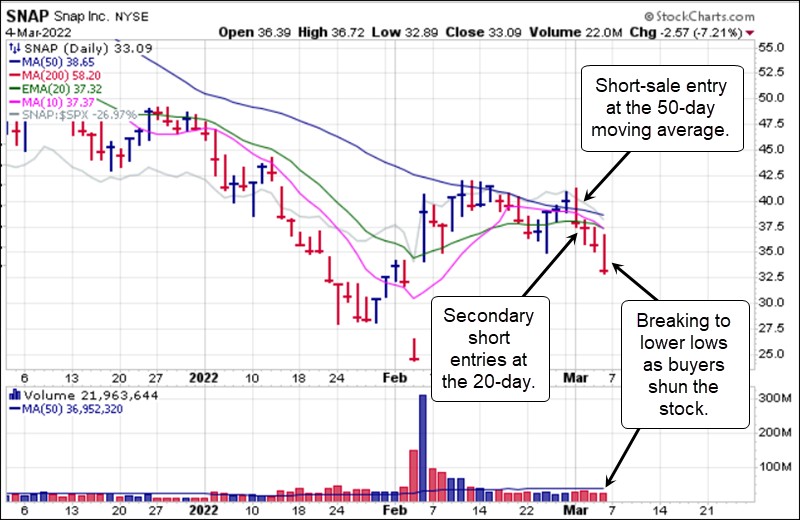 We will continue to report on short-sale set-ups as we see them in real-time and in areas that we feel offer the best chances for success in what is still a very volatile and difficult market whether one is trying to swing-trade or even day-trade it, long or short.
The
Market Direction Model (MDM)
remains on a
SELL
signal.