The general market remains in a choppy sideways range. While the NASDAQ Composite Index struggles to gain momentum after a breakout to higher highs on Wednesday, the much broader NYSE Composite Index, and index of over 3,700 NYSE-listed stocks. remains in a downtrend from the mid-April highs. The Dow is testing is 50-dma after failing on a breakout attempt two weeks ago while the S&P 500 tracks sideways along its 10-day simple and 20-day exponential moving averages. At best, the current market outlook remains unclear with the odds of further downside increasing.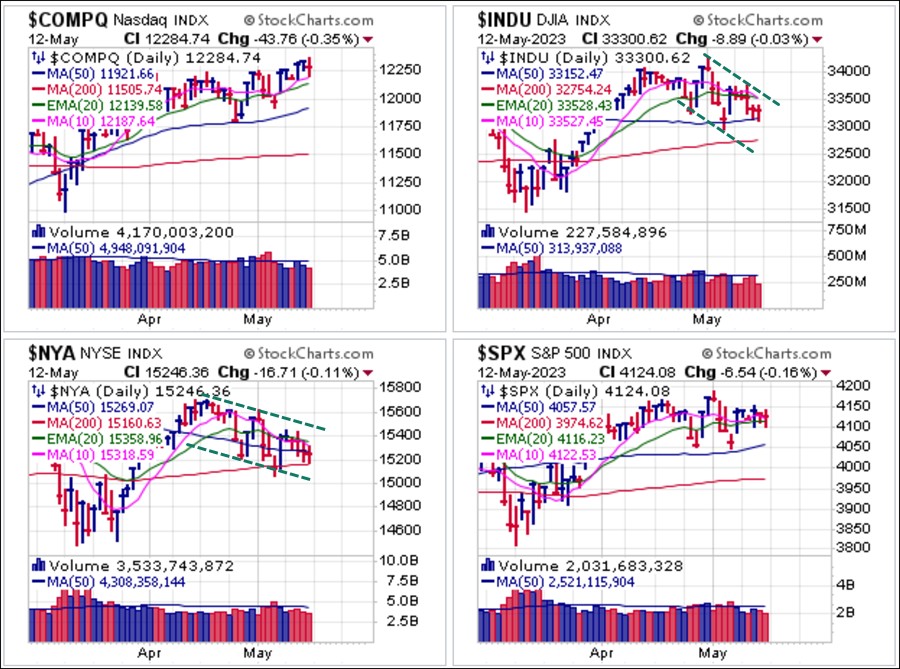 While the NASDAQ indexes give the illusion of strong action, the reality is that NASDAQ breadth is lagging badly as a handful of big-stock tech names prop the index on the upside.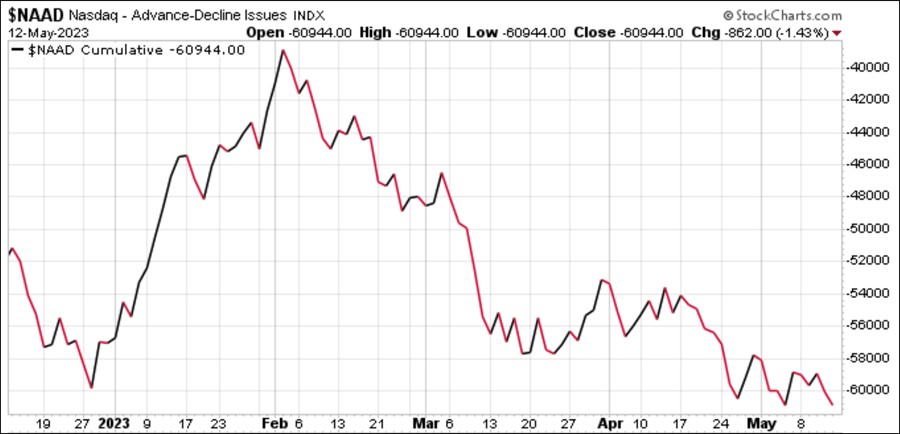 In what is best described as an ironic development, big-stock NASDAQ names transform into meme-stocks based on the current hype over Artificial Intelligence which has propelled names like
Alphabet (GOOG)
,
Meta Platforms (META)
, and
Microsoft (MSFT)
to higher highs. We also seen semiconductors
Advanced Micro Devices (AMD)
and
Nvidia (NVDA)
rally on AI hype. While artificial intelligence is a compelling technology, it is not clear how it will lead to immediate and massive profit gains for these companies. Thus, we tend to view this as short-term hype with uncertain longer-term consequences.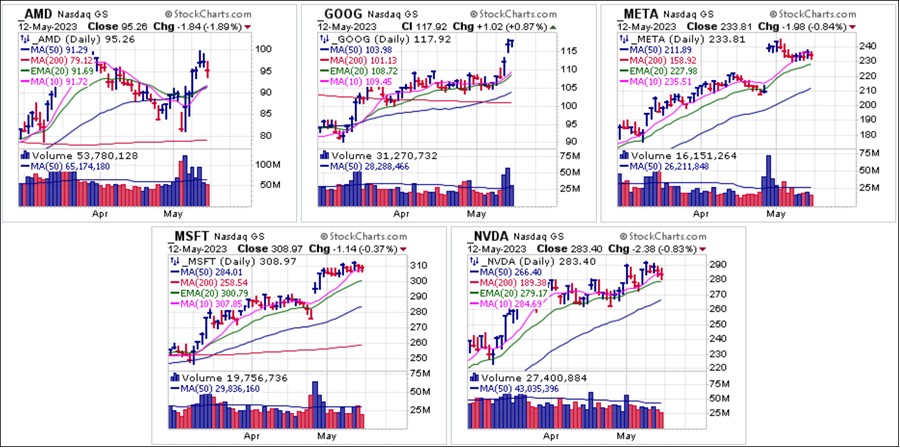 The VanEck Merk Gold Trust (OUNZ) and the Aberdeen Physical Silver Trust (SIVR) have both come in with silver demonstrating its tendency for greater volatility vs. its yellow metal cousin. OUNZ posted a voodoo pullback to its 20-dema on Friday while SIVR successfully held the 50-dma as volume contracted. The situation here is quite fluid as both metals search for support.

Bitcoin ($BTCUSD) remains under pressure as it attempts to post an undercut & rally (U&R) move along its late March lows. The attempt has been less than robust and we believe lower lows are likely. At this stage, a short position in $BTCUSD remains in force using the ProShares Short Bitcoin Strategy ETF (BITI) as a vehicle for the trade.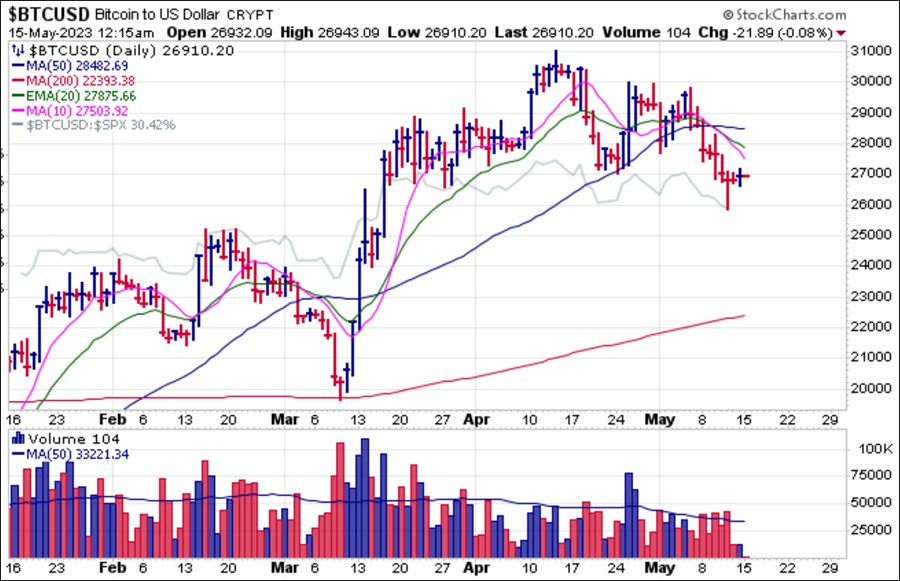 The Market Direction Model (MDM) remains on a CASH signal.