Major market indexes pushed to their lowest levels in 2022 and finally staged an oversold reflex rally amid a sea of busted former leaders. The NASDAQ Composite has taken the brunt of the selling, but for the most part all the major indexes are showing three waves of cascading downtrends from the late February peak. We can see that the NASDAQ's peak in late February coincided with a test of the 200-day moving average that failed. Given how brutally oversold so many stocks have become, a two-day rally off the lows is logical, and we could see a period of consolidation as the market digests the sharp, cascading break off the late March high. Otherwise, the market remains in a clear downtrend and a state of limbo for the long side. Cash is king.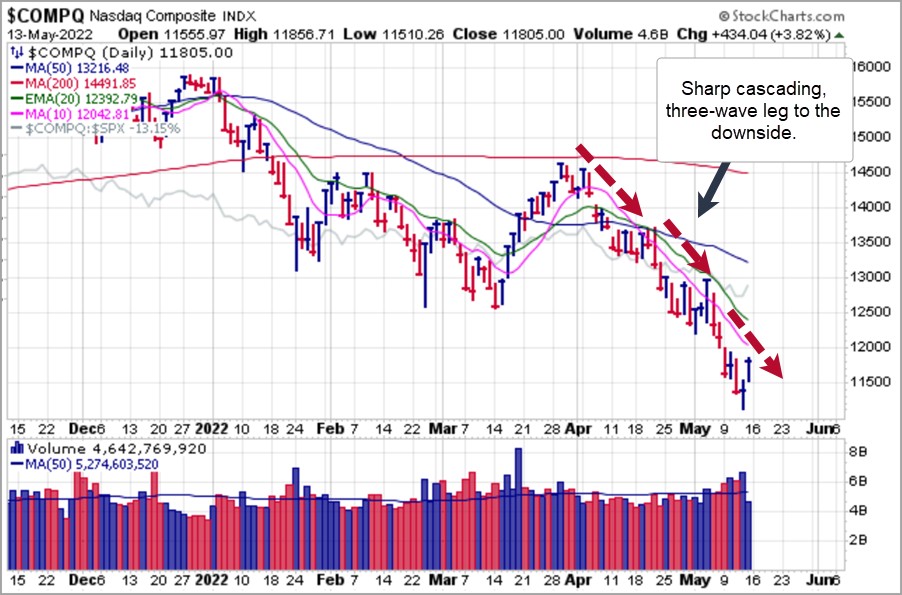 The
Market Direction Model (MDM)
switched back to a
SELL
signal on Monday, May 11th after switching to a CASH/NEUTRAL signal on May 4th. Market weakness was underscored by the one day dead cat bounce. This immediate reversal after strong volume is nearly unprecedented.