Current Focus List

The VoSI Focus List is a compilation and reference list of stocks for which Pocket Pivot or Buyable Gap-Up Reports have been issued and which have been deemed suitable for inclusion on the Focus List. Not all stocks for which a Pocket Pivot or Buyable Gap-Up report has been issued will necessarily be added to the list. It is not intended as a "buy list" or a list of immediately actionable recommendations. Stocks on the list may or may not be in proper buy positions, and investors should exercise discretion and proper judgement in determining when and where stocks on the Focus List can be purchased. The following notes are intended to assist in this process. Please note that members can enlarge the Focus List image by clicking on the body of the email and then holding the Control Key while pressing the "+" key until it is large enough to read.
General Observations:
Markets continue to melt-up on light volume. The NASDAQ Composite posted its highest high since the March lows on Friday on light volume and is now positive for the year as Fed Funds futures began to predict negative interest rates in the coming months.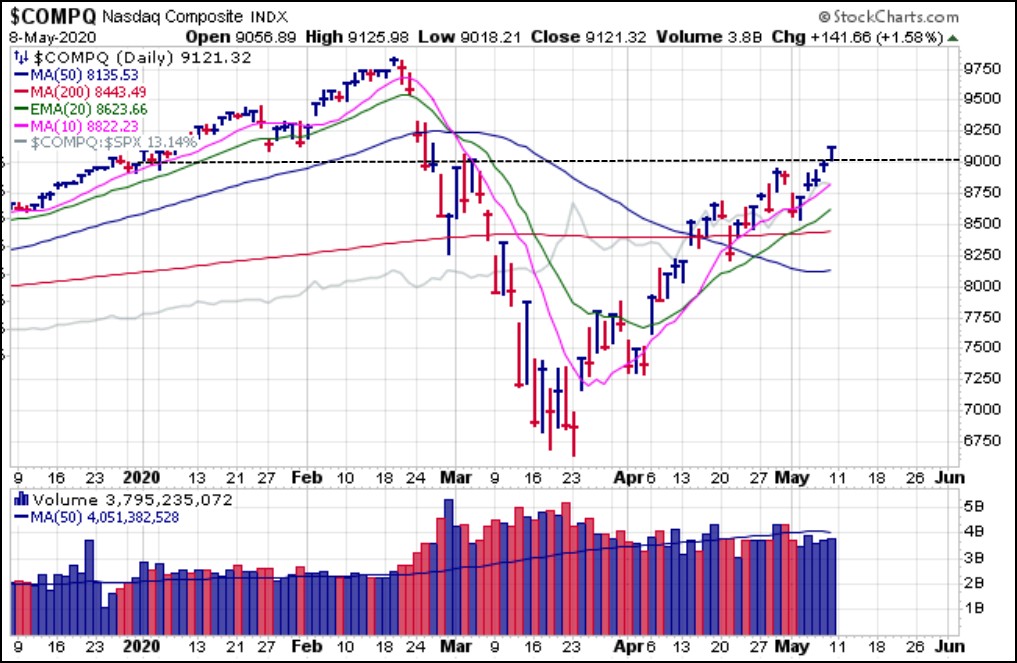 The
Market Direction Model (MDM)
remains on a
CASH/NEUTRAL
signal.
Notable Action:
Technology stocks have led the rally off the lows as the work-from-home theme continues to drive cloud names higher. Semiconductors have been notable laggards, so to some extent it has been a matter of being in the right stocks. One could have easily dispensed with stocks and bought the
Grayscale Bitcoin Trust (GBTC)
when we began reporting on it down around $7. It is now approaching the February highs with the 200-dma serving as near-term support for any pullback from current levels.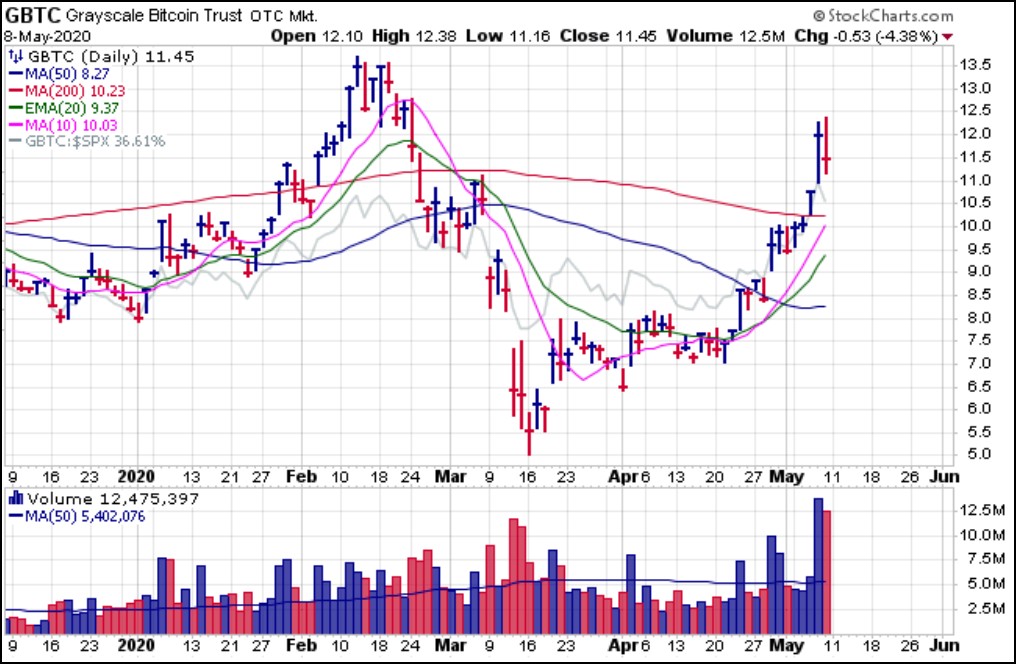 Precious metals have continued to consolidate their gains off the march lows with gold still hovering around 7-year highs. Meanwhile, silver began to move on Thursday as the
Sprott Physical Silver Trust (PSLV)
posted a pocket pivot at the 50-dma, which now serves as support for any pullback from current levels. The
Sprott Physical Gold Trust (PHYS)
, not shown, is holding along its 20-dema as gold futures hold along the $1700/oz. level. This keeps the PHYS in a buyable position using the 20-dema or the mid-April low at 13.47 as a selling guide.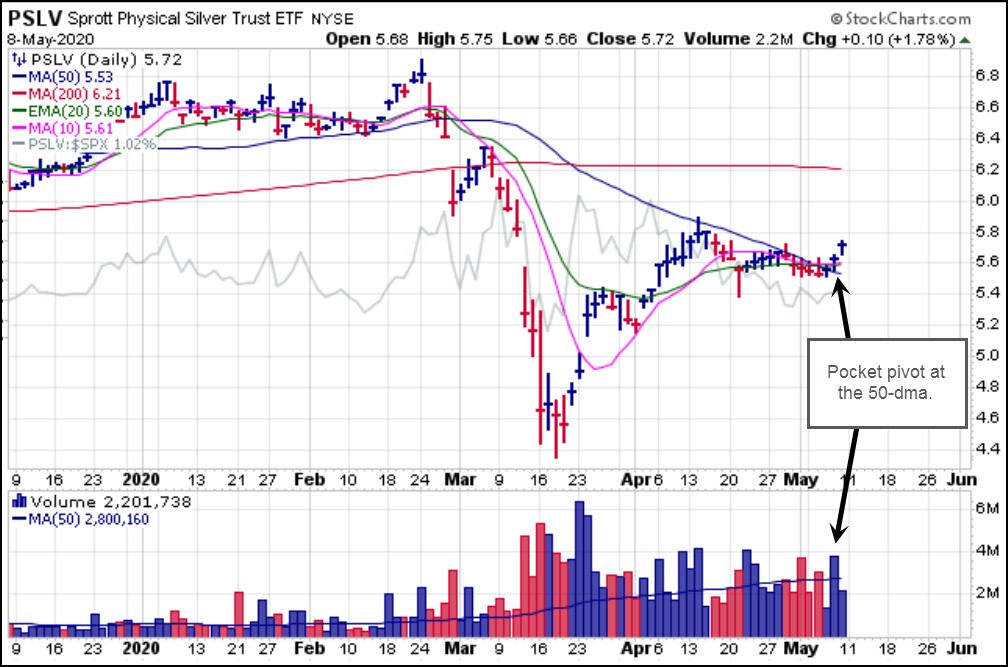 Overall, we have found it is much easier to find a strong thematic trend in precious metals and Bitcoin to which numerous prior reports of ours attest. While stocks are rallying, and could continue to do so as the Fed potentially goes from Infinite QE to QE to Infinity & Beyond, we tend to think that alternative-currencies in the form of "hard money" are psychologically easier to play. In addition, the results that could have been achieved with GBTC compare quite favorably with any stocks rallying off their March lows.
When the markets are hit by the next second or third order effects, expect a gap lower. A number of dominoes are ready to tip. Warren Buffet remains cautious about these possibilities so remains on the sidelines, referring to himself as "Fort Knox" as he awaits the next buy signal. The depth of the pullback will be determined by the severity of such effects. But limitless liquidity will create the fairly quickly formed floors we have observed since 2009 so are likely buying opportunities.