Major market indexes remain in free fall as all but the NASDAQ 100 Index posted lower lows on Friday. Still, the NASDAQ 100 gave up early gains of over 1% to close up 0.05% on the day. For now, the market remains in a correction following the Fed policy announcement on Wednesday where a hawkish message was sown by Fed Chairman Jerome Powell.
The Ten-Year Treasury Yield ($TNX) now sits at a 16-year high, ending the week at 4.438%. Higher rates make bonds more attractive relative to stocks and cryptocurrencies, both which remain on their back foot in bear markets. Meanwhile Fed Funds futures have now raised the probability of rate hikes in November and December while projecting lower probabilities for rate cuts in June and July of 2024. The bottom line is that the Fed intends to keep rates higher for longer, and this is a net negative for stocks.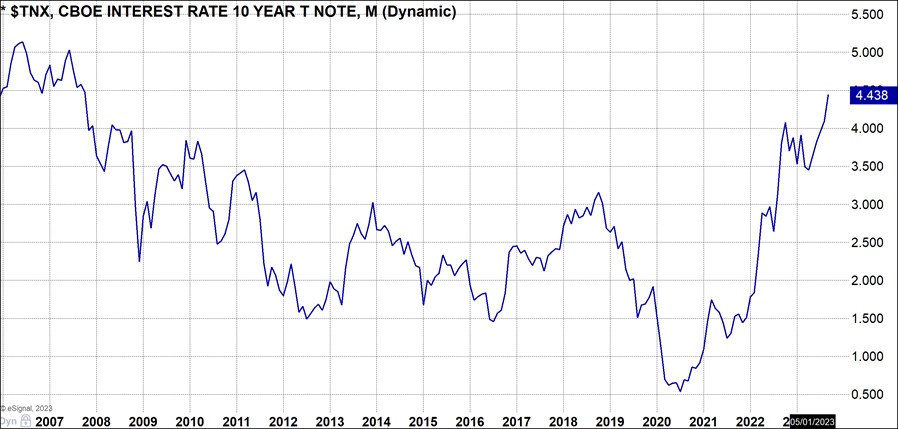 Stocks that we reported on over two weeks ago as short-sale entry set-ups have continued to move lower. At this stage, all extend to the downside such that only rallies back up (in some cases way back up) to moving average resistance would bring them back into short-sale range from here.

Among other names that we have reported on as short-sale set-ups CrowdStrike (CRWD), Lululemon Athletica (LULU), and ZScaler (ZS) are the only ones that remain in potential short-sale entry positions. CRWD can be watched for any break below the 20-dema as a short-sale entry trigger, as can LULU. ZS is a short entry here just below the 20-dema and can be watched for any break below the 50-day moving average as a fresh short-sale entry trigger from here. Overall, these remain bearish patterns that are likely to break lower if the general market continues to sell off as it has over the past week.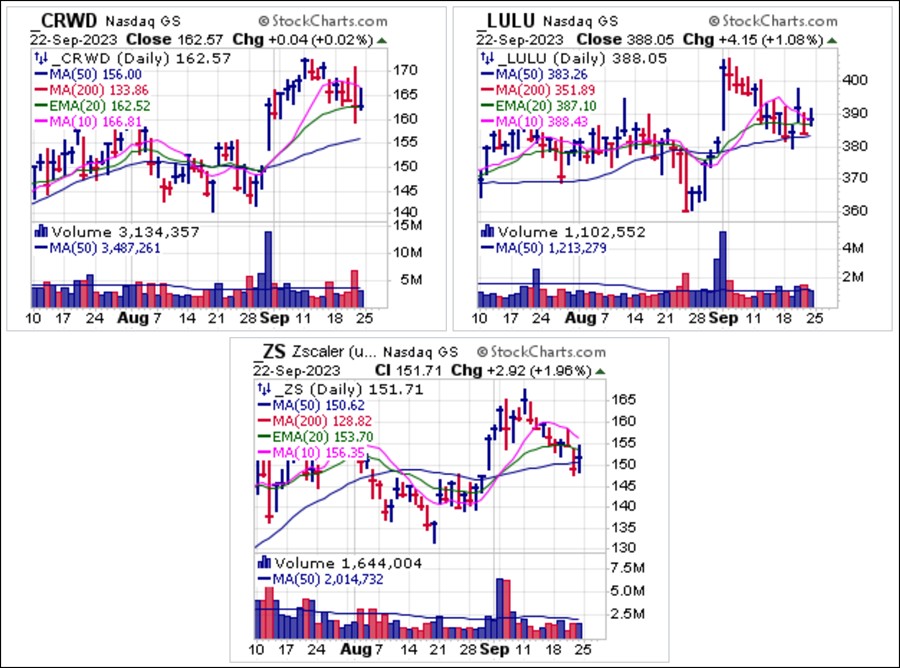 Big-stock NASDAQ names
Amazon.com (AMZN)
and
Alphabet (GOOGL)
, which had posted base breakouts two weeks ago, are now unraveling quickly as they bust through moving average support. Meanwhile,
Microsoft (MSFT)
continues to plumb lower lows while
Meta Platforms (META)
has triggered a short-sale entry after Friday's reversal at the 50-dma, using the line as a tight covering guide.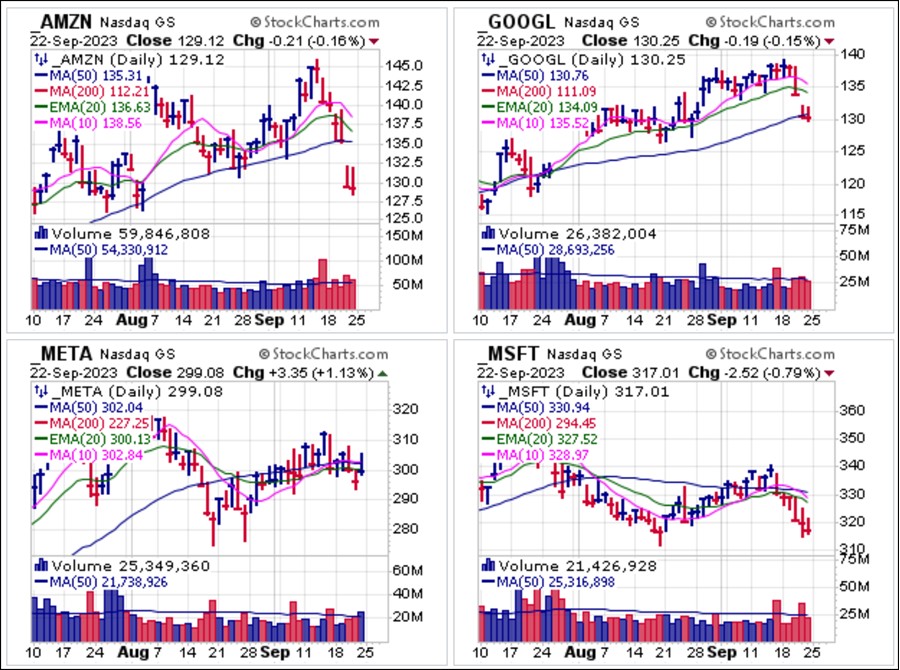 Financials continue to act poorly as two names we reported on over two weeks ago as short-sale set-ups,
Charles Schwab (SCHW)
and
Truist Financial (TFC)
continue to make lower lows.

Short-Sale Set-Ups reported on over two weeks ago have continued to move lower while the general market remains under severe selling pressure. We would not be surprised to see forced selling overcome the market this coming week as the general market situation continues to worsen.
The Market Direction Model (MDM) remains on a SELL signal.