Current Report Watch List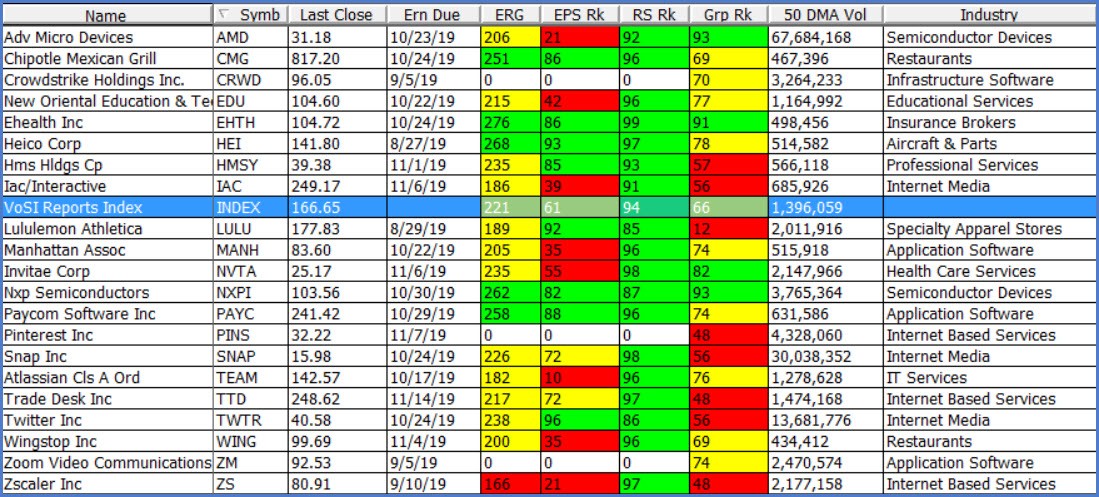 The VoSI Report Watch List is a compilation and reference list of stocks for which Pocket Pivot or Buyable Gap-Up Reports have been issued. It is not intended as a "buy list" or a list of immediately actionable recommendations. Stocks on the List may or may not be in proper buy positions, and investors should exercise discretion and proper judgement in determining when and where stocks on the List be purchased. The following notes are intended to assist in this process. Please note that members can enlarge the Focus List image by clicking on the body of the email and then holding the Control Key while pressing the "+" key until it is large enough to read.
General Observations:
The market remains in a very sloppy condition as the indexes chop back and forth in a wide range. A short rally was triggered by the Dow after it undercut and rallied from the lows of the prior week. It is unclear how the current situation will resolve, but for now the market remains in what is so far a short-term to intermediate-term correction.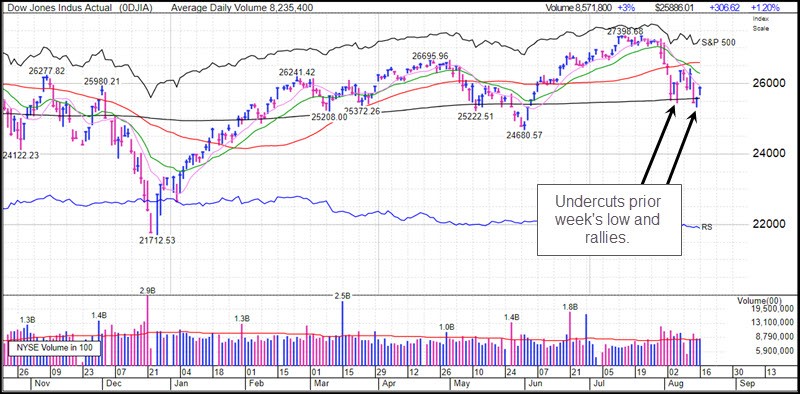 The
Market Direction Model (MDM)
remains on a cash signal.
Currently, stocks on the List, with the exception of
Advanced Micro Devices (AMD)
, continue to base. As the market remains in a correction, these names will either break down if the correction deepens, so support levels for each should be monitored. If the market is able to find its feet and begin to rally again, these names represent some of the better-acting stocks in the market, hence could represent a strong list of potential leaders in any market rally phase. For now, the situation with individual stocks remains a waiting game, unless one seeks to day-trade or swing-trade the current volatility that has become the trademark of this current market environment.
Removed from the List this Week:
Tandem Diabetes Care (TNDM)
Watch List Stocks Expected to Report Earnings this Week:
None.