The
NASDAQ Composite Index
joined the
S&P 500 Index
in all-time high price territory this past week. The NASDAQ has come virtually straight up from its 200-dma throughout the month of October and posted all-time highs on the first day of November. Leadership is mostly coming from lower-quality stocks with poor or negative earnings and sales growth, thus posing something of a conundrum for investors.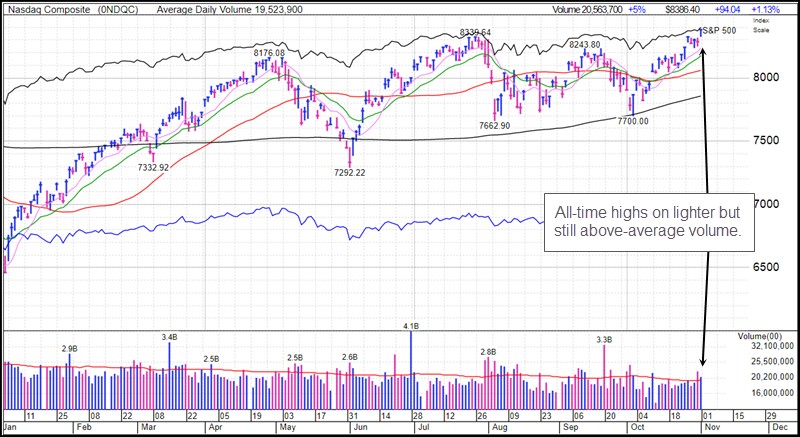 Even big-stock leader
Apple (AAPL)
is rallying in near-parabolic fashion after posting earnings growth of 4% and sales growth of 2% on Wednesday after the close. In a market where you have a Fed keeping the QE spigot wide open as it adds liquidity at a rapid clip, stocks of companies with long-time established and still profitable businesses find favor as they act more like alternative currencies than true growth situations. Money has to go somewhere, and it tends to flow into more established, stable companies.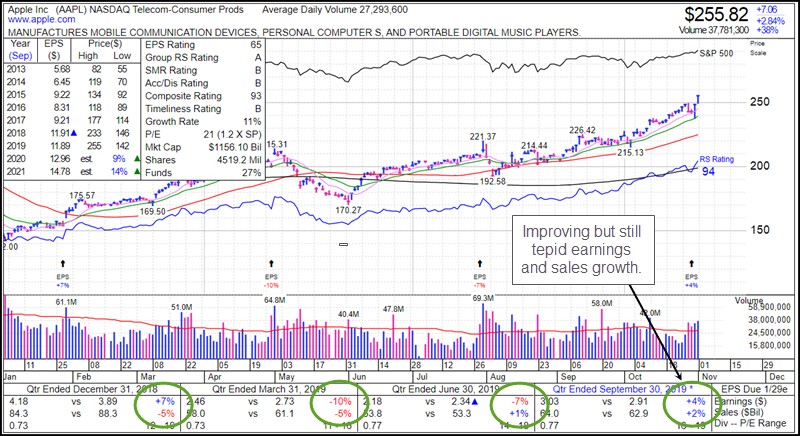 The
Market Direction Model (MDM)
moved to a buy signal on Friday.
The only stock left on our Report Watch List is
Lululemon Athletica (LULU)
, which broke below its 20-dema on Friday on slightly above-average volume. It was an interesting contrast in that one of the market's most persistent leaders did not participate in Friday's big rally.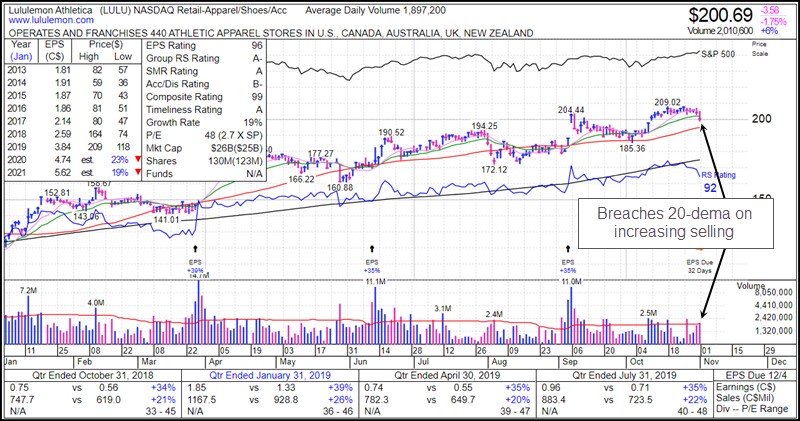 Nearly all stocks leading this market are of poor earnings and sales quality, so it is difficult to assess whether this is indeed the type of market rally where one can make big money in traditional, dynamic growth companies. Nevertheless, the indexes could continue rallying by virtue of the fact that big-stock established companies, including cyclicals, insurers, industrials, bio-techs and the like continue rallying as the QE spigot remains open, despite their tepid fundamentals. We therefore tend to think that gold and silver may offer more identifiable upside as the original alternative currency plays. Both have been basing for the past nine weeks and in recent days have posted both five-day and ten-day pocket pivots. The
SPDR Gold Shares (GLD)
posted three five-day pocket pivots over the past three days and is in a buyable position using the 50-dma as a tight selling guide.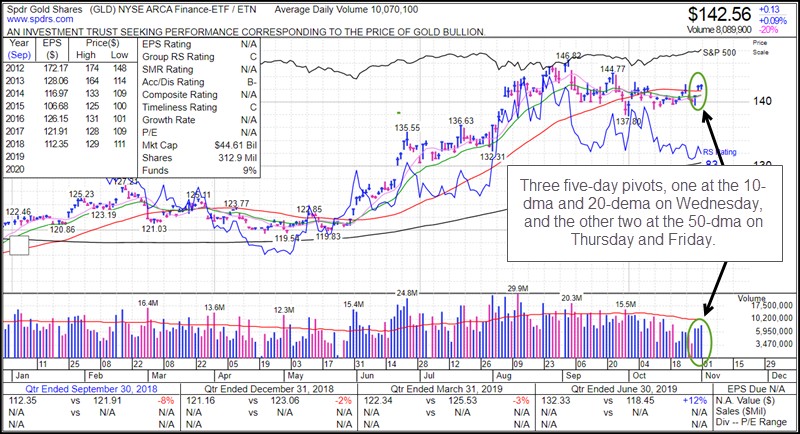 The
iShares Silver Trust (SLV)
posted two pocket pivots on Wednesday and Thursday at the 50-dma, and also posted a pocket pivot two Fridays ago. It is buyable using the 50-dma as a tight selling guide. Alternatively, one could use wider selling guides for the GLD and the SLV at the 10-dma/20-dema confluence.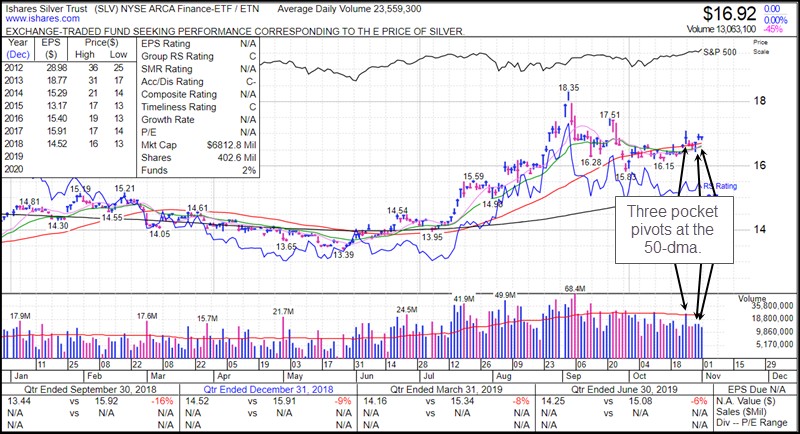 The less traditional alt-currency, Bitcoin, is also continuing to set-up constructively following last week's big-volume pocket pivot spike off the lows which we reported on at that time. The Grayscale Bitcoin Trust (GBTC) is holding tight sideways along its 50-dma as volume dries up sharply.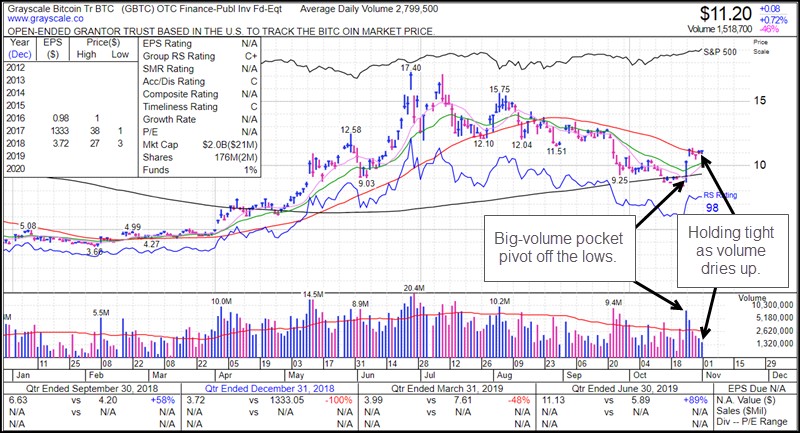 If you are looking to own stocks, not ETFs or ETNs, the QE-driven market suggests high RS big cap stocks that serve as alt-currencies may be best bet for longer term. Best performers are MSFT, AAPL, GOOGL so adding on a logical pullback may be an option for some investors. MSFT had a BGU.