The VoSI VooDoo Report
Offbeat Ideas and Commentary from the Depths of Gil's Trading Notes
Note that the
SPDR Gold Trust (GLD)
has undercut its August 15th low at 120.58 and is now rallying above it. That triggers a U&R Ugly Duckloing long entry here using the 120.58 price level as a tight selling guide. A move through the August 25th low at 121.29 would trigger a second U&R.
Also note gold names like
Franco Nevada (FNV)
and
Kirkland Lake Gold (KL)
which are acting well. FNV is turning off its lows and should be watched for any roundabout type of pocket pivot thru the 50-dma, while KL posted a pocket pivot on Tuesday, pulled back to the 10-dma today, and is breaking out as I write this report.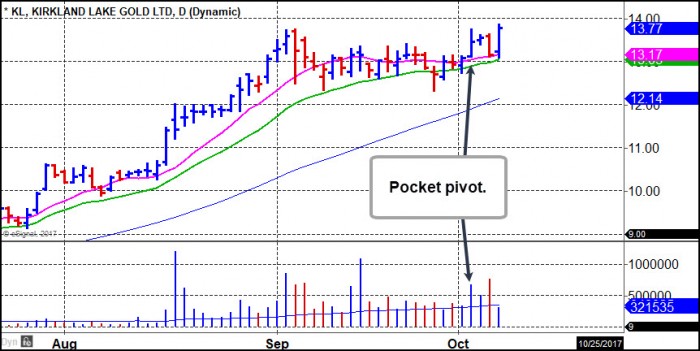 Keep in mind, however, that IF the general market gets into a hairy sell-off, everything may sell off, so keep stops tight on any of these gold plays, including the GLD.