The VoSI VooDoo Report
Offbeat Ideas and Commentary from the Depths of Gil's Trading Notes
We have noted many times over the past two months that if there is any place in this market we are even remotely comfortable with as a possible trending, thematic area of the market to play on the long side, it is the precious metals space. Even if we continue to see stocks flounder there is also the possibility of a where the market is perhaps mushy or even bearish and the precious metals and industrial metals spaces all go higher in their own little stealth bull market. In reality, this has been the case for precious metals since the October/November lows.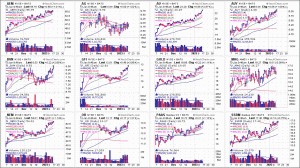 From this fellow who posts some very interesting stuff about precious metals and has a cool website, at least in my view. His we page is www.MyFinanceTeacher.org if you want to check it out, and I recommend subscribing for a measly $10/month. Seems like a good deal to me, especially when puts out stuff like this.
This table below gives various "fair value" prices for Newmont Corp. (NEM), Barrick Gold (GOLD), Agnico-Eagle Mines (AEM), Alamos Gold (AGI), Kinross Gold (KGC), and Yamana Gold (AUY). Note that KGC is trading just above the valuation for a $1700/oz. gold price while AUY is trading below the valuation for a $1500/oz gold price and gold is at 1940/oz. on the futures as I write. Interesting food for thought.

Here's another valuation analysis spreadsheet for gold miners, this time including AngloGold-Ashanti (AU), B2Gold Corp. (BTG), and Iamgold Corp. (IAG). Note the leverage AU has to the price of gold, something I've discussed before in my reports. Also note that these cheap gold miners, BTG and IAG, have negative valuations until the price of gold reaches $1800 an ounce. As with any valuation analysis, you must remember that the market will know what these are worth before the valuation models will.

What I find interesting currently is that the U.S.Dollar, which has been in a downtrend since September, has not just the possibility of a
Fed Pivot
weighing on it, but also the De-Dollarization Movement, or as I like to call it, the DDM. We are seeing BRICs and EEU countries talking about a new trade currency to replace the Dollar, while Saudi Arabia works with China to create the
PetroYuan
, effectively replacing the Dollar as the only measure of exchange in which oil is priced and trade.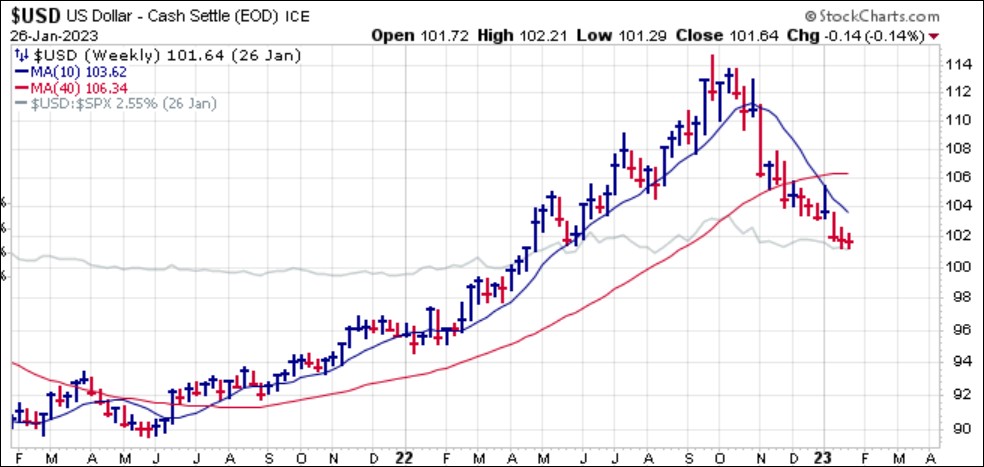 Thus, we see a variety of crosswind variables in the dollar/precious metals equation that could produce interesting and perhaps unexpected outcomes. For this reason, after a very strong intermediate-term trend in the space I would remain opportunistic if we see extended precious metals and related stocks pull into major support if and as stocks go lower.