The VoSI VooDoo Report
Offbeat Ideas and Commentary from the Depths of Gil's Trading Notes
This is a bizarre market that doesn't operate the same way as say, your father's (or Bill O'Neil's) stock market did. It acts more in a contrarian manner where U&Rs along the lows of the pattern become much more effective long entries than buying breakouts. We do in fact see a great deal of breakouts fail, especially lately, and we also see a great deal of stocks trade up to their prior highs, sometimes as a rally up to the highs of an established price range, sometimes as a rally up into prior highs on the left side of a cup formation or V-shaped formation, and then bust back to the downside.
Looking through hundreds and thousands of charts each day/week I can see this phenomenon occurring in a large number of stocks, and it therefore makes a new approach to shorting valid, in my view.
Three D Systems (DDD)
below is a good example, and this action occurred after the stock gapped up following an allegedly "strong" earnings report.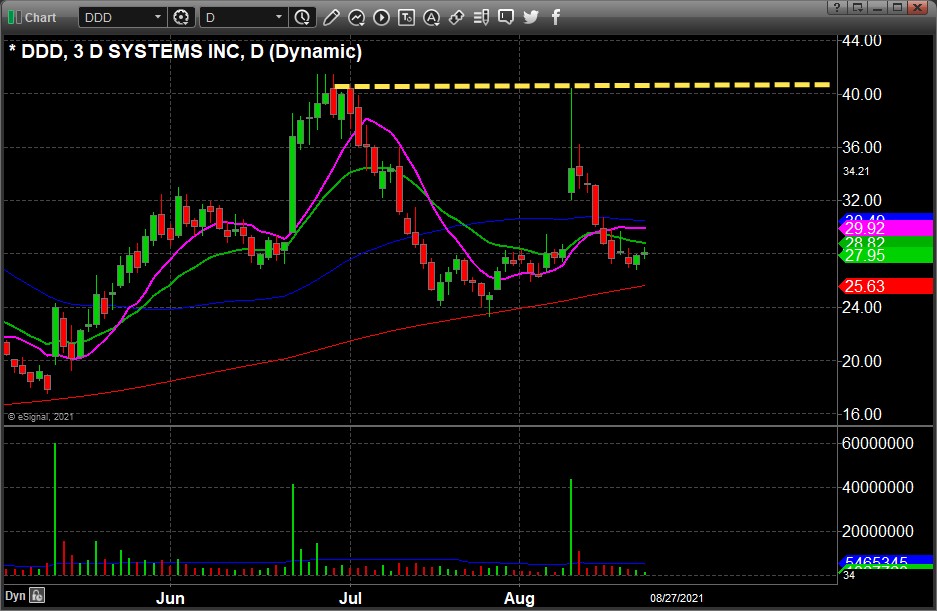 There are also what I call Double-Top Breakouts, or DT Breakouts for short, that can be viewed within the context of what are typically late-stage failed base (LSFB) short-sale set-ups. Some examples would include
Cleveland-Cliffs (CLF)
which has made a career out of DT Breakouts and then after splitting wide open it simply rises up from the ashes at the bottom of its base to make another DT Breakout. It did so most recently in a breakout attempt over the past 2-3 weeks. In the process, investors chasing "confirmation" in the form of strength to the upside or weakness the downside are late and get severely whip-sawed as the stock reverses.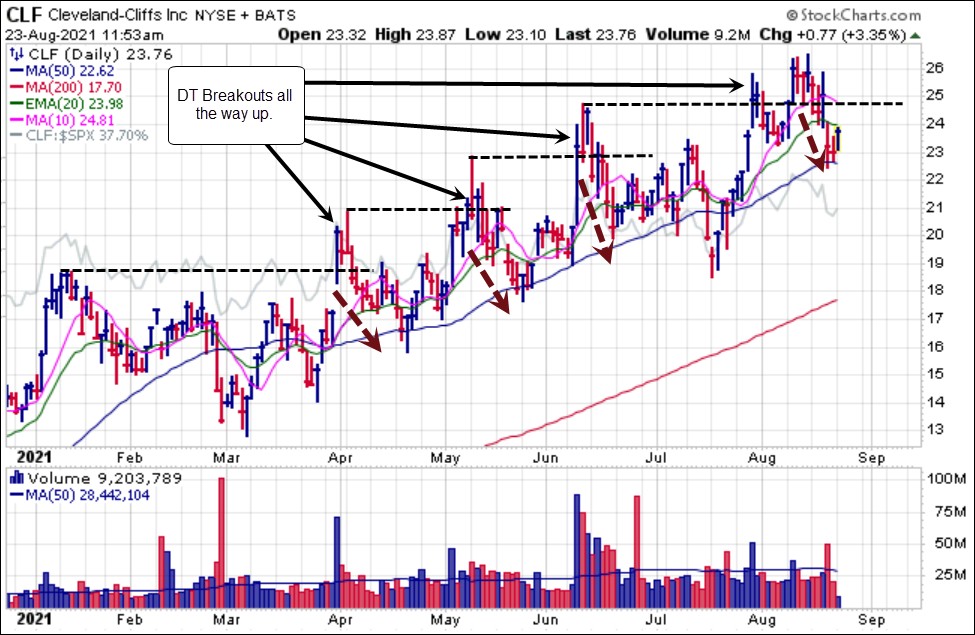 There are also examples like
Shopify (SHOP)
and
Square (SQ)
which are also failed cup-with-handle breakouts. While these can make for very good tactical short-sale targets, the stocks generally head lower and test some key lows before pushing back to the upside.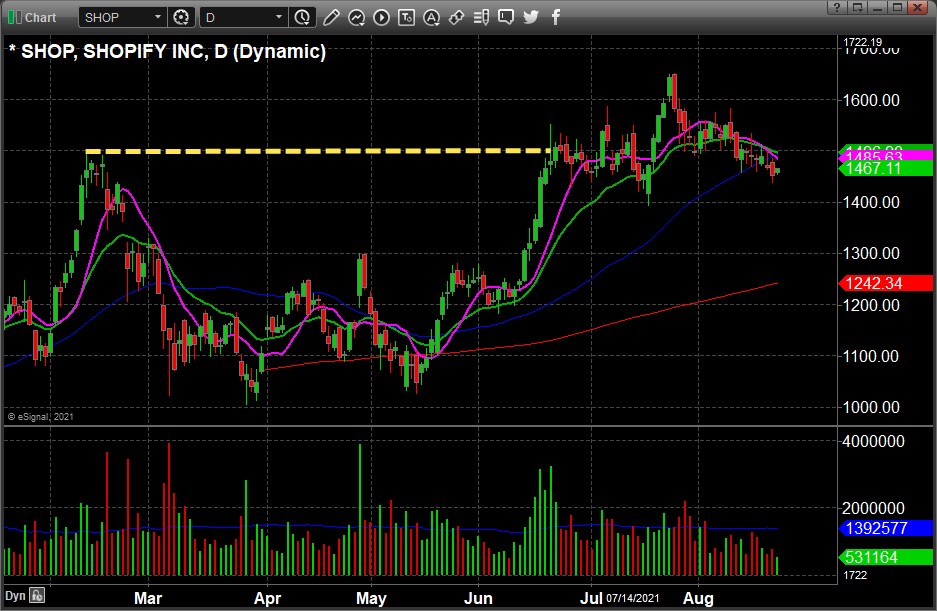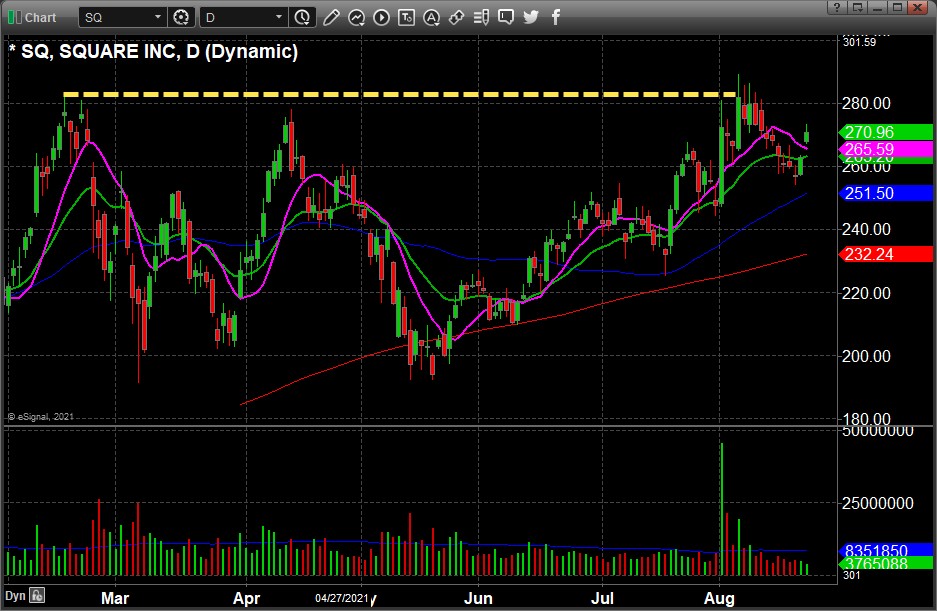 In cases where you have a breakout from a cup formation without a handle, you have a "cleaner" DT Breakout formation. Recently, we've seen this in
Alcoa (AA)
. Another variation is seen in leading fertilizer name
Nutrien (NT)
which streaked up to its prior highs in the $65 price zone and immediately broke down.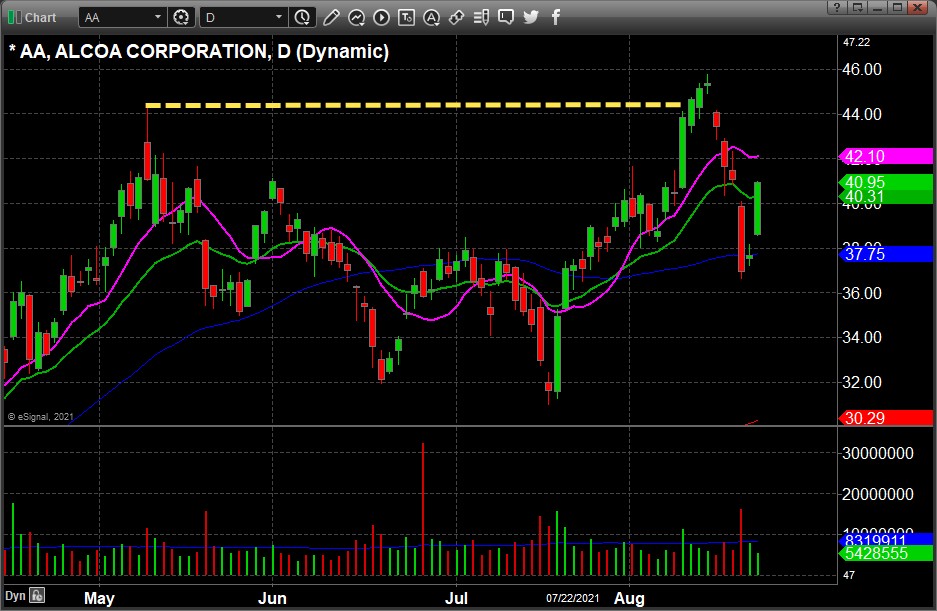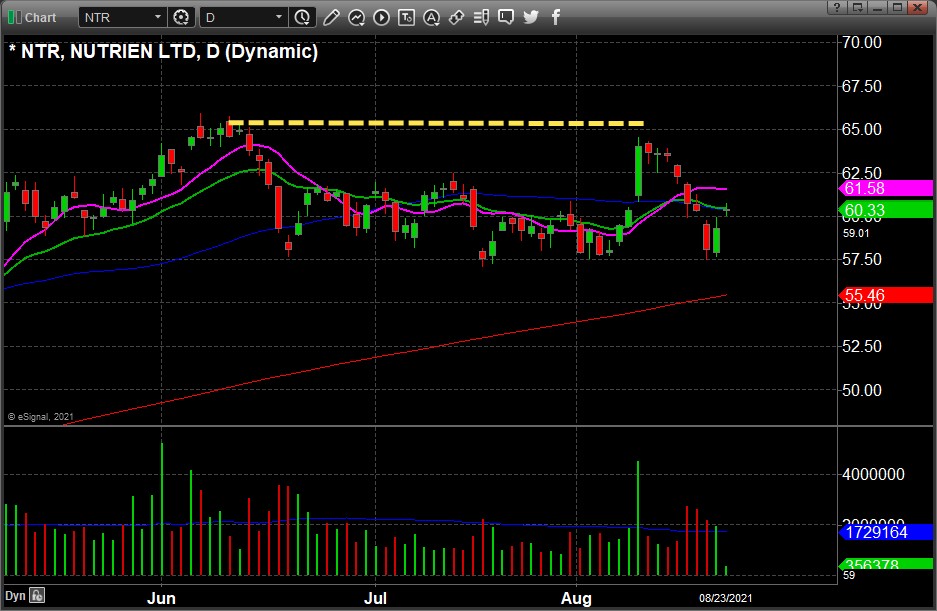 What is entirely different about the current market environment is that the Double-Top, a formation well-known from Technical Analysis 101, has become my favorite short-sale formation. Head & Shoulders formations don't work because by the time a weak pattern becomes obvious, a stock will rally. The DT is a derivative of the late-stage failed-base, but it is also a little different in that when stocks are coming straight up from the bottom of the base it can often offer a short-sale entry around the prior left-side peak in the formation.
We can see how this would apply to
Roku (ROKU)
which has recently played out as an LSFB after failing on a cup-with-handle breakout attempt. The typical entry point is along the 20-dema, but if we apply the DT Breakout concept we can see that a nimble short-seller who is willing to test entries around a prior price highs can gain an edge. Depending on how quickly it gains traction on the downside, the edge can be greater or smaller depending on how many times one gets stopped out along the highs.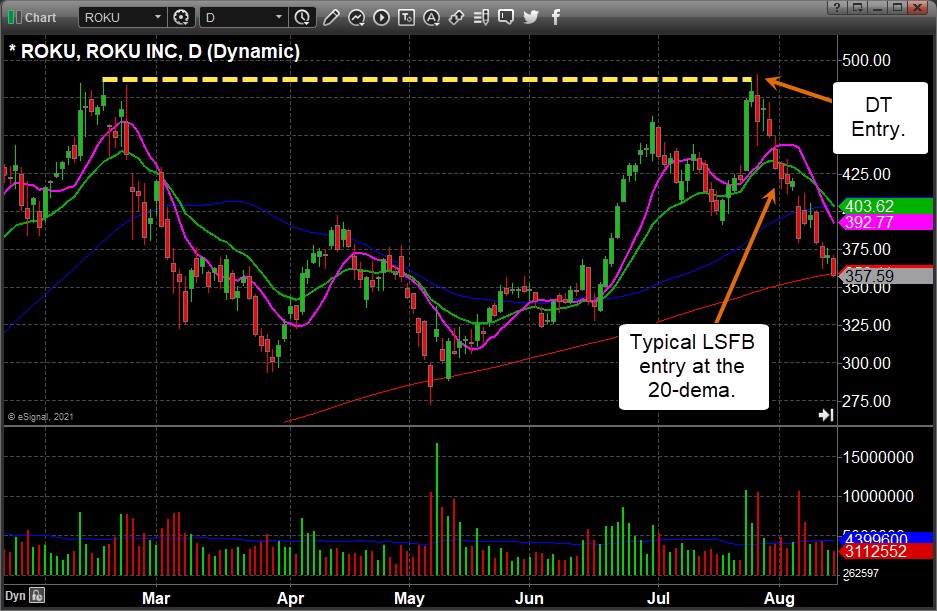 Because we've seen fewer and fewer deeper corrections (see my prior Voodoo Report sent out earlier today), the short side has been more of a tactical than a strategic affair. In our Short-Sale Set-Up Reports we look for stocks we believe are strategic short-sale set-ups. But in a market that doesn't split wide open, and where contrarian U&R long entries
off the lows of a pattern
work best, in other words, at a point where a stock would typically be considered
weak
, stocks will tend to come off for a short period of time and then jack back to the upside. This is something we've discussed at length in our weekly live webinars. Does it change? For now, it doesn't appear that it wants to, but of course change can always come quickly. In the meantime, I may decided to put out SSS alerts on DT formations with the understanding that they are likely best suited for nimble, experienced short-sellers. Your feedback is welcomed.
Gil Morales
August 23, 2021