The VoSI VooDoo Report
Offbeat Ideas and Commentary from the Depths of Gil's Trading Notes
Some names I'm looking at that are very oversold and which are in position or already have put in undercut & rally moves through prior lows are
AMD
,
AMZN
,
CRWD
,
OKTA
,
PINS
,
SMAR
,
ZEN
, and
ZM
. Most of these names are deep down in their patterns, and could at least lead to playable short-term rallies up into near-term resistance.
Some are pretty basic, such as the U&R in
Amazon.com (AMZN)
today. However, notice that it closed just below the 200-dma, so we'd want to see it clear the 200-dma in short order as confirmation.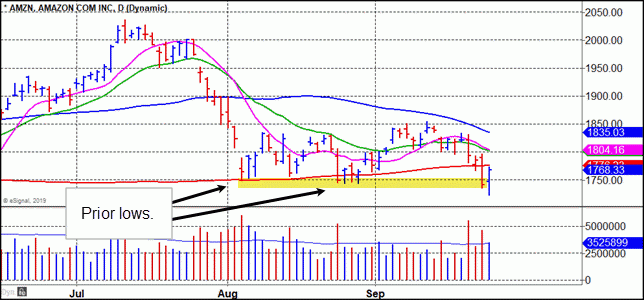 A more radical one is
CrowdStrike (CRWD)
which is undercutting a low from its original IPO flag formation. The basic idea behind a U&R long entry is to come in as close to the prior low as possible and then use that same low as your selling guide. So, for example, CRWD's prior low from late June is 61.17, and CRWD closed today at 62.02. Thus if one bought the stock here the 61.17 price point would be your selling guide.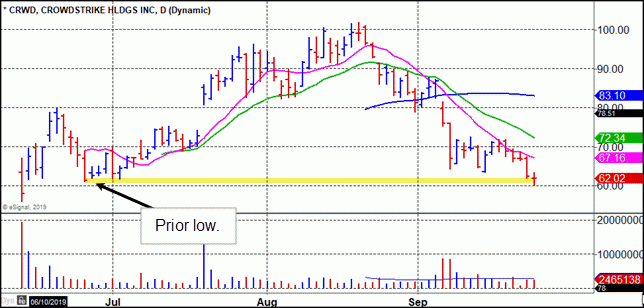 One major caveat to keep in mind with any of these U&R types of set-ups is that they will likely fail if the general market breaks to lower lows, but the will also tend to work well if the general market is able to continue rallying off today's intraday lows.